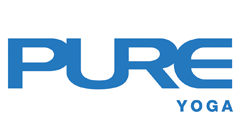 Online Event
Forrest Yoga Intensive Workshop with Sin Hee Ye-McCabe
24-28 February
Sin Hee Ye-McCabe has been working as Forrest Yoga Guardian teacher since 2007. Her teaching and mission have evolved through changes in life and "mending the hoop of people". Realising that daily life gets monotonous, we sometimes get numb from the truth of this reality.
Stressful situations don't go away just by running away from or ignoring them. Teaching and reminding her students (and herself) to maintain an intent, love and healing is an ongoing progress. Since 2013, Sin Hee Ye-McCabe has been expanding her teaching in Asia, Australia and the US, teaching at Asia Yoga Conference for many years as well as at Wind Horse Conference in the US.
As a Forrest Yoga Guardian teacher, Sin Hee is excited to witness the growth of Forrest Yoga around the world. With her knowledge of Anatomy and Bodywork, Sin Hee offers vast insight into healing injuries sustained through repetitive motions in yoga practice and in daily life.
Website: http://www.sinheeyoga.com
Wednesday, 24 February 7:30pm-9:00pm— Arm Balance
**All levels
Arm Balance seems difficult. This class will teach you to re-assess your perception of arm balances. Forrest Yoga teaches all levels of practitioners to feel achievement in practice. We will explore how to modify arm balance poses to build strength in the core and upper body. Teachers will learn how to modify for different stages, enabling them to teach students of all levels in one class.  
Thursday, 25 February 7:30pm-9:00pm— Vitalise your heart
** All levels
Forrest Yoga Back Bend class is sequenced to connect body and brain intelligence and stimulate the nervous system. Experience Forrest Yoga back bend sequencing to unclog the heart area and thus vitalise it. Particularly beneficial for practitioners with lower back and neck issues. Come and learn how to go deeper in your practice with a safe sequence.  
Friday, 26 February 7:30pm-9:00pm— Balanced Hips
** All levels
This class will focus on increasing awareness in breathing and hip-related poses. We will explore how abdominal, hip and leg coordination bring balance in the hip joints.  
Saturday, 27 February 10:00am-12:00pm— Embody Your Spirit (Back Bend)
** All levels
Deep Back Bend practice releases tension in the spine to free up from any disconnect between body and mind. Enjoy awakening your spirit through bending and mindful breathing. 
Sunday, 28 February  10:00am-12:00pm— Breaths, Practice, Balance
**Standing poses and inversions   ** All levels
Let's explore the step-by-step building blocks for going upside down. Inversions change our mood and help blood circulate to the brain and the rest of our body. Experience a shift in your attitude as you become open to all sorts of possibilities in poses, get playful, and learn to balance your entire body. 
**A total of 8.5 hours will be counted as Yoga Alliance CET hours.
Forrest Yoga Intensive Workshop
Online via Zoom
FULL WORKSHOP:               
Total 8.5 hours
(PURE Cardholders) Early-bird 20% discount: HK$2,720 (ends 31 January)
(Non-PURE Cardholders) Early-bird 10% discount: HK$3,060 (ends 31 January)
Regular Price: HK$3,400
Individual Drop-In
(PURE Cardholders) Early-bird 20% discount: HK$680 (ends 31 January)
(Non-PURE Cardholders) Early-bird 10% discount: HK$765 (ends 31 January)
Regular Price: HK$850
**Register in Studio only
Photos and videos may be taken, solely for PURE marketing purposes.
Early-Bird 20% Discount:
Early-Bird Discount ends

31

October 2020. Please see above for listed prices.
Refunds/Cancellation:
No refund or credit will be

given

for cancellation starting 1 November 2020.
All refunds are subject to a 10% processing fee that will be deducted from your refund.
Healthy-licious juice cleanse offer from nood food:
$200 discount on nood food 3-Day juice cleanse for all yoga event registrants on workshop dates. Ask nood food staff at your workshop location for details.
10% off all nood food items for all yoga event registrants on dates of the workshop.
To register, please contact Langham Place Office Tower yoga studio or see reception.
*Please refer here for the full terms & conditions