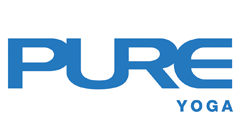 Workshops
Be Powerful: 3-Day Yoga Enrichment Programme with Marysia Do
To register, kindly click on the "Register Now' button below, or email to events@pure-yoga.com
We live in an increasingly noisy world full of so many informants: teachers, scientists, experts, parents and other authority figures telling us what we "ought and should" do. However, one thing remains true – we were all born in our own bodies for a reason. We each have our own unique set of talents, passions and ways of interacting with the world and in order to live our best lives, one must be able to sift through all the noise and clutter, knowing which truths align with our essential nature.
When Marysia Do began teaching in 2009, she was criticised for her over-emphasis on handstands, but she held on to her direction and passion regardless. Before long, handstands became a global sensation and everyone began to practise it with intent, appreciating its benefits – and Marysia has since been affectionately dubbed "The Queen of Handstands." Since then, she has been engaged by studios all around the world to offer her unique perspective on yoga workshops as well as tested and proven effective yoga programmes, while observing different perspectives on the body and life! What she has learned most clearly is that everyone's path is different and that ultimately, we are our greatest gift to the world.
We invite you to this highly enriching yoga programme encompassing many different beneficial elements led by Marysia, where the goal is towards your blissful liberation! Now is the time for you to live the magic of who you were born to be before the world told you who you "should" be!
Be Powerful: Yoga Enrichment Programme with Marysia Do
1-3 May 2020
10:00am to 5:00pm daily (inclusive of lunch break)
What to expect?
Daily mixed-level alignment-focused flow sessions

Enliven your body, enhance your strength and flexibility, feel the rhythm of effortless effort

Individualised Asana Advancement Workshops

Better understand your body and how to align your body with new poses of your choosing

Meditation

Being present is the ultimate act of trust in the divine organisation of things beyond your control

Through mantra and breath meditation, you will learn to have faith in your unique path and wake up to the everyday magic of your life

Journalling

Writing brings greater clarity

Because we are inundated with advertisements and "expert" information from outside sources, it is important to have a place where we can sort out all that information and discover our own thoughts, opinions and feelings

You will be given open-ended prompts to help you better connect with your innate wisdom

Vision Boarding

Envision your dreams into reality!

This fun and creative project is another opportunity for you to gain clarity on who you are, where you are going, and feel what success means to you

Restorative Yoga

After working, playing and creating, this is the time to relax and absorb the shifts we are making to our system

Daoism & Traditional Chinese Medical Philosophy

Marysia's background is in Traditional Chinese Medicine, which is based in Daoism

Learn Daoist philosophy and how it can apply to physical, mental and spiritual well-being

Though Daoism may be considered a religion by some, this is not a religious workshop and the philosophies offered easily co-exist with any religious beliefs that you may hold

Philosophy of Meta-reality

Meta-reality is the study of infinite creative potential

Learn how to use the X-factor, or the unknown factor, to manifest that which we wish for

It is about creating a new pathway that is uniquely perfect for you and aligned with everyone's highest good
A certificate will be issued upon completion of the programme. Hours can be allocated towards Yoga Alliance's Continuing Education Credits for RYTs.
Pure Cardholders: S$618 (Early-bird 20% Discount, register by 9 April 2020)
Non-Pure Cardholders: S$695 (Early-bird 10% Discount, register by 9 April 2020)
Regular Pricing: S$772
Terms & Conditions
Photos and video may be taken, solely for Pure marketing purposes.
Tax:
Please note prices include 7% GST
Early-bird 20% Discount:
Early-bird Discount ends

9 April 2020

. Please see above for listed prices.
Refunds/Cancellation:
Payment must be made 48 hours after registration, otherwise Pure Yoga reserves the right to release your mat to the next registrant waiting-in-line.

No refund or credit will be given for cancellation starting 9 April 2020.

All refunds are subject to a 10% processing fee that will be deducted from your refund.

Pure Yoga reserves the right to cancel the training as it sees fit, without any compensation made to the registrant other than refund of payment.
Special offer from Pure Apparel and nood:
20% off all Pure Apparel retail products for all yoga event registrants on dates of the workshop.

15% off all nood food items for all yoga event registrants on dates of the workshop.

20% off all smoothies and juices for all yoga event registrants on dates of the workshop.

$3.50 for any coffee or tea for all yoga event registrants on dates of the workshop.