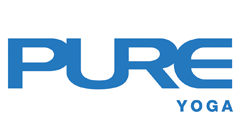 Workshops
MYRing Yoga: Level 1 Training Course with Sei Kim
To register, kindly click on the "Register Now' button below, or email to events@pure-yoga.com
"After giving birth, my body has been in constant pain and my mind is exhausted from child-rearing. However, with the aid of MYRing, I now feel much more relaxed and can experience that sense of 'lightness' both in body and mind'.
"My body was very stiff, so I wasn't able to touch my toes without bending my knees. After trying out MYRing and engaging in the different functions of this prop, my muscles became more flexible and relaxed".
"I did not really enjoy yoga that uses props, but MYRing was different. It helped me enter and exit poses with ease, and I am also able to gain greater

access to poses that I couldn't do myself".
Above are some reviews of actual users of MYRing and those who have experienced MYRing sessions.
MYRing is an emerging type of yoga prop/ tool that has grown in popularity in recent years. It has a unique massaging function to relieve muscle tension and release tight muscles by determining the exact spot where muscles tighten and work towards releasing that tension. It has a wide variety of applications that helps yoga poses and movements become more precise. It can also be used to strengthen the core and relieve aches and pains.
The muscles that surround the skeletal system must be flexible, resilient, and able to function properly in order to facilitate greater mobility and ease of movement. MYRing's unique curve is able to fit into any part of the body and is well-suited to individuals of all shapes and sizes. It is also relatively small and very portable. Once you have relieved muscle tightness / soreness with MYRing, you will need to keep your muscles balanced to prevent them from getting tight again. Safe and effective yoga exercises using MYRing will help you to build up the flexibility, strength and core stability required.
Come experience this amazing new yoga prop - and gain valuable knowledge and skill-sets that can help you impart the benefits of MYRing to others!
Course Summary & Schedule
15 & 16 August, 9:00am to 6:00pm daily (inclusive of lunch break)
The 2-Day course will focus on:
1. How to use MYRing
2. Precautions when using MYRing
3. Asana practice with MYRing
Supine Asana Series

Prone Asana Series

Four Points Series

Standing Asana Series
4. MYRing Therapy for relaxation
Feet & Toes

Calves & Hamstrings

Hip & Pelvic Region

Lower & Upper Back

Shoulders & Neck
5. Configuring MYRing Yoga Sequence
Forward Bends

Backward Bends

Hip Opening

Balancing
6. MYRing Yoga Practice & Review
MYRing Vinyasa

MYRing Healing

MYRing Restorative
7. Creating a class sequence
This course is suitable for practitioners of all levels as well as teachers looking for new and effective ways to introduce and incorporate prop-based practices.
A Certificate will be issued to students who have succesfully completed this Level 1 training.
Pure Cardholders: S$650 (Early-bird 20% Discount, register by 20 July 2020)
Non-Pure Cardholders: S$730 (Early-bird 10% Discount, register by 20 July 2020)
Regular Pricing: S$812
Course fees include 2 MYRings, Course Manuals, and MYRing Book.
At first glance, yoga seems to be a very calm and peaceful discipline; however, its intense force is strong enough to change one's life. As MYRing yoga founder / master, Sei Kim (E-RYT 500, Director of Yoga Kula) started taking yoga lessons many years ago in a desperate attempt to escape her stressful life and recover from physical illness. Based on her own experience of recuperation, she now teaches yoga to people suffering from wide-ranging conditions. Combined with her training in chiropractic, Pilates, and Reiki, Sei Kim confidently customises yoga techniques to accommodate all needs.
Terms & Conditions
Photos and video may be taken, solely for Pure marketing purposes.
Tax:
Please note prices include 7% GST
Early-bird 20% Discount:
Early-bird Discount ends

20 July 2020

. Please see above for listed prices.
Refunds/Cancellation:
Payment must be made 48 hours after registration, otherwise Pure Yoga reserves the right to release your mat to the next registrant waiting-in-line.

No refund or credit will be given for cancellation starting 20 July 2020.

All refunds are subject to a 10% processing fee that will be deducted from your refund.

Pure Yoga reserves the right to cancel the training as it sees fit, without any compensation made to the registrant other than refund of payment.
Special offer from Pure Apparel and nood:
20% off all Pure Apparel retail products for all yoga event registrants on dates of the workshop.

15% off all nood food items for all yoga event registrants on dates of the workshop.

20% off all smoothies and juices for all yoga event registrants on dates of the workshop.

$3.50 for any coffee or tea for all yoga event registrants on dates of the workshop.