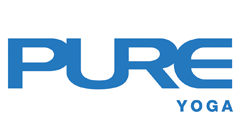 Workshops
Courage to Teach: A 200-Hour Yoga Alliance Accredited Teacher Training Programme
Led by William, Nirupan, Kristin, Kiki, Azmi
Combining and leveraging on the expertise, skill sets and experience of Pure Yoga Singapore's very talented teachers, this highly popular 200-Hour Yoga Alliance Accredited Teacher Training is back with its second run!
1st ten applicants enjoy additional $350 off!
The programme will offer a unique, experiential and immersive learning experience for every student and will be centred around the 5 Yoga Pillars of Grounding (Hatha / Alignment), Healing (Yin / Pranayama & Meditation / Therapy), Dynamic (Vinyasa Flow), Hot, and Specialised. Learning from 5 of Pure Yoga's very experienced teachers, students will enjoy the benefits of an incredibly engaging and well-designed training programme.
Via this holistic approach, graduating students will be equipped with a much deeper understanding of the different facets and fields of yoga whilst gaining individually unique takeaways that will greatly benefit and propel their practice and future teaching initiatives.
Open to all aspiring yoga teachers, current teachers seeking enrichment, and individuals looking to further their practice.

What you can expect from the training:
Well-designed, comprehensive coverage of key yoga poses and concepts of Hatha & Alignment, Vinyasa & Sequencing, Yin & Meridians, Practical Anatomy, Hot Yoga, Pranayama, Meditation, Yoga with Props, etc.

The essential knowledge and teaching methodologies to lead a yoga class

In-depth understanding of both theoretical and practical concepts within the different yoga pillars

The courage to instruct and demonstrate proper alignment, make hands-on assists and give clear and effective verbal cues

Increased confidence in the ability to find your voice as a yoga teacher

Identified areas of improvement in your own practice and ways to overcome individual challenges

Personal enrichment in your yoga journey

Continued support and mentorship from the teaching faculty
Yoga Alliance Accredited School
Pure Yoga is a registered school with Yoga Alliance. Our teacher training programmes and teachers are internationally accredited, have exclusive recognition and qualify for the 200-hr Yoga Alliance Certification. Yoga Alliance is an international governing board for yoga teachers and training programmes in the U.S and globally. Graduates of our programme are automatically eligible to register as a RYT (Registered Yoga Teacher) with Yoga Alliance. Becoming a RYT means having a higher profile and gaining international recognition as a yoga teacher, attributes that many hiring studios look for.

Mission Statement
We offer this training in an effort to grow our community of committed yoga practitioners, empowering those who demonstrate dedication to a personal practice, by sharing the knowledge, skills and tools we have learned so that they too can start teaching yoga. We intend to guide trainees toward a healthy self-confidence, while at the same time invoking in them a sense of humility and excitement, knowing that they are at the beginning of a long journey.
Syllabus Breakdown 
Techniques, Training & Practice        100 Hours
Teaching Methodologies                    25 Hours
Yoga Philosophies & Ethics                30 Hours
Yoga Anatomy & Physiology              20 Hours
Practicum & Others                          20 Hours
Total Hours: 200
Techniques, Training & Practice
This is the core of the entire teacher training course and covers:
The 5 Yoga Pillars (Grounding, Dynamic, Healing, Hot, Specialised)


In-depth study, practice, and analytic training of various asanas (standing, supine, prone, seated) for all levels

Key understanding of engagement, stretching, recovery

Art of Assists, Usage of Props

Traditional yoga techniques (meditation, bandhas, pranayama)

Practical application – learn how to teach and practise

Understanding optimal alignment, how to give physical and verbal adjustments

Understanding the whys & hows of poses taught
  
Teaching Methodologies

Public speaking, including effective language for teaching asana

Types of different teaching methodologies and their relation to different classes / class levels

Basic modifications to make asana accessible

CLARITY, learn where & what to specialise in

Identify & appeal to different learning styles

Key aspects of effective demonstration
  
Yoga Anatomy & Physiology

Human physical anatomy & physiology

Study muscles, joints, biomechanics relative to asana

Energetic anatomy (chakras, nadis, etc.)

Key guidelines for safety, benefits & risks of each asana

How to apply the above when teaching
  
Yoga Philosophy & Ethics

Find your own identity and voice as a yoga teacher

Study traditional yoga texts, philosophies, lineages 

Yoga as a lifestyle

Contemplate your key motivations, what gives you the Courage to Teach?

Ethics to consider when committing to the path of yoga (8 limbs)

Recognise value in the business of yoga
Practicum & Elective Hours
Practice Teaching (a pose, a set of sequences, groups/ class-based)

Giving and receiving effective feedback

Learn to move into the seat of yoga teacher with ease

Integration for new teacher – what to do after the teacher training

Complete other homework / classroom assignments as directed
The programme is designed so that it is easier for students to commit, whilst allowing for ample rest and time to assimilate the information and knowledge gained weekly.
Part I: 5-25 May 
Weekdays (Tuesday to Thursday only) 7:00pm to 9:30pm
Weekends (Saturday & Sunday) 8:30am to 6:30pm
Note:  7, 23, 24, 25 May (Public Holidays) are full-day lessons from 8:30am to 6:30pm
No lessons on Mondays and Fridays (except the public holiday 25 May).
Part II: 2-28 June 
Weekdays (Tuesday to Thursday Only) 7:00pm to 9:30pm
Weekends (Saturday & Sunday) 8:30am to 6:30pm
Note: No lessons on Mondays and Fridays.
Week 1:
Anatomy & Physiology (Nirupan/ William)
Healing & Grounding Pillars: Techniques, Training & Practice (William)
Week 2:
Teaching Methodologies (Kiki/William)
Healing & Grounding Pillars: Techniques, Training & Practice (Nirupan)
Week 3:
Philosophy & Ethics (William/Kristin)
Healing & Grounding Pillars: Techniques, Training & Practice (Kristin)
Week 4:
Dynamic Pillar: Techniques, Training & Practice (William/Nirupan)
Week 5:
Hot Pillar: Techniques, Training & Practice (Kiki)
Week 6:
Specialised Pillar: Techniques, Training & Practice (Azmi/William)
Week 7:
Review and Final Examination (All Teachers)
William Wong  
Originally from Malaysia, William graduated in Computer Science and worked in IT for about 10 years before embarking on his yoga journey. Due to a knee injury in 2004, he started the practice of yoga as a form of therapy. Since then, yoga has become an integral part of his life.

William is very grateful to have studied with his teacher Patrick Creelman in 2006 at Pure Yoga's first ever Teacher Training in Hong Kong. It has established a solid foundation that he shares and inspires with in his teaching. In 2007 and 2010, he continued his yoga studies with Gandhar Mandlik at Yoga Vidya Gurkul, Nashik, India. It has deepened his understanding of the tradition of yoga, which has helped to advance his practice and teaching. He is also thankful to the students who continue to inspire him to teach and learn.

William's classes can be simple yet challenging, relaxing yet engaging. He believes that all forms of yoga should be therapy for the physical and mental. Through his teachings, he hopes to cultivate better awareness in students and help them to realise their unlimited potential. 

QUALIFICATIONS & CERTIFICATIONS

200-Hour Ashtanga Vinyasa Yoga Teacher Training, Singapore (2016)


500-Hour Certified Yoga Therapy Course, Singapore (2015)

E-RYT 500 Yoga Alliance Certified


100-Hour Yin, Anatomy and TCM Teacher Training, True Yoga, Singapore (2013)

100-Hour Women and Kids Yoga Teacher Training, Pure Yoga, Singapore (2012)

200-Hour Advanced Yoga Studies, Yoga Vidya Gurukul, India (2010)

200-Hour Diploma in Yoga Studies, Yoga Vidya Gurukul, India (2007)

200-Hour Hatha Yoga Teacher Training, Pure Yoga, Hong Kong (2006)
Nirupan Muthukrishnan   
Niru's life-changing encounter with a yoga mat dates back to 1998, when he was just nine years old. Despite having a father who was a yoga master, he had never really expressed interest in yoga before that. He started practising for the fun of it but soon found himself participating in competitions. It was only when he spent a few years in an ashram away from standard human life that he realised yoga was his true calling. That's how he was encouraged to be a yoga teacher. To him, yoga is not just about doing complicated poses with one's body – it is to understand the purpose of life as well as the connection between body, mind, and soul. It is a philosophy.
Niru's journey was, of course, guided by his father, who directed him on the right path before leaving him to his own devices to learn and grow. Ayurvedic Doctor Madhavan gave him the confidence to participate in competitions at a national level. Doctor Madhavan was the inspiration who enlightened him on important things such as yogic philosophy, saint history and yogic epics. Mani Chaithanya was Niru's mentor who boosted his self-confidence by giving him the opportunity to assist a group of students who came for teacher training at Sivananda ashram in Kerala. Maniji also motivated Nirupan with his way of life, patience, positive energy and passion towards yoga, which Niru also aims to pass on to his students.
Classes with Niru are entertaining and filled with clear-cut instructions. Their seamless flow holds a certain challenge that students are determined to overcome. His teaching centres on alignment, relaxation, peace and breathing techniques (pranayama). He strongly believes that correct breathing methods will eliminate pain, thus bringing joy and peace of mind. Nirupan's classes leave students feeling rejuvenated both physically and mentally. He urges students to come to his classes with an open mind in order to enjoy and experience the gradual transformation in their lives. Niru's goal is to spread positive energy around the universe through yogic techniques.
Other than yoga, Niru enjoys cycling, swimming and exploring the world.
For more information, Niru recommends reading: Asana pranayama mudra bandha and Dynamics of Yoga by Swami Sathyananda Saraswati; Science of Pranayama by Swami Sivananda; Light on Yoga by B.K.S. Iyengar; and Hatha Yoga Pradipika by Swami Vishnudevananda.
QUALIFICATIONS & CERTIFICATIONS
International Sivananda Yoga Teacher Training 

Post Graduate Diploma in Yoga from Annamalai University, India 

Masters of Science in Yoga from Annamalai University, India 
Kristin Khor 
Kristin knew from her first Savasana that she had to share this experience with the world. Her journey of yoga is never-ending and always changing. Yoga is the people who surround her, the places she visits, the music she listens to, the food she eats, the conversations she has, the beauty in nature, and the constant magic that happens in really learning to let go, be grateful and be present. Yoga is the Atha – It is the "Be Here Now"!
She is blessed to have crossed paths with so many inspirational students in her life and is ever grateful to her teachers – Tiffany Cruikshank, Patrick Creelman, Monica Jaggi, Rima Rabbath, Elena Bower, Sharon Gannon, David Life, Paveena Atipatha and Andrei Ram. In their own way, each of them have opened her heart to this amazing world and she only hopes to share such Bhakti with those who are ready to listen and do the work.
Kristin's challenging classes incorporate the teachings of yoga from her perspective with music, flow, alignment, meditation, a calm voice, a steady breath, juicy assists and always Savasana. She hopes to make her students laugh, grunt, sweat and feel as good as she does in her practice when they step off their mat to go back to their day.
QUALIFICATIONS & CERTIFICATIONS
Divine Light Yoga Children's Yoga Teacher Training (95 hrs)

Wild Lotus 4-Day Immersion with Patrick Creelman

Yoga Medicine Yin and Meditation Module with Tiffany Cruikshank

Yoga Medicine Spine Module with Tiffany Cruikshank

Yoga Medicine Shoulder Immersion with Tiffany Cruikshank

Yoga Medicine Myofacial Release with Tiffany Cruikshank

"Freedom & Light" 32-hr Aerial Yoga CET

300-hr Bikram Yoga Teacher Training

100-hr Paul Griley Yin Yoga Training

200-hr Advanced Hatha Andiappan Yoga Teacher Training

300-hr Jivamukti Yoga Teacher Training

500-hr Jivamukti Apprenticeship Yoga Teacher Training
Kiki Bianca Tan  
Kiki was born in Colorado, USA on a pair of downhill skis, and that adventurous streak brought her to Southeast Asia in 2005. She began a home yoga practice to offset bumpy bus rides around the region and help ease chronic joint pain from years of competitive tennis. Soon she was telling anyone who would listen about the benefits of daily stretching and strengthening – in fact, Kiki was often found sharing yoga postures with people at the airport!

With her experience as a language teacher and tennis coach, it wasn't long before Kiki explored the opportunity to teach yoga in a more formal setting. She has been fortunate to learn from Tomasz Goetel, San Lai and Bryce Yoga amongst others and embraces their collective ability to make yoga accessible. In 2011, Kiki attended the inaugural Hot Yoga Doctor teacher training with Gabrielle Raiz and began teaching full-time. 

Whether you're a beginner or looking for the next challenge in your practice, Kiki is well-known for her multi-level classes – and her insights often come with a reminder not to take yourself too seriously. It's okay to fall (it isn't the same as failing) and sometimes laughter is the best way to find your breath. Kiki teaches with a light-hearted and realistic approach, so expect to chuckle whilst moving through your updogs and downdogs! 

QUALIFICATIONS & CERTIFICATIONS

200-hr Baptiste Level 2 Certified Teacher

100-hr Baptiste Level 1, Baron Baptiste

200-hr RYT Hot Yoga Doctor, Gabrielle Raiz

50-hr CET Gamechangers, Tomasz Goetel

50-hr CET Fit n Flow, Bryce Yoga
Azmi Samdjaga  
Azmi was literally dragged to his first yoga class by his best friend back in 1998. He had never sweated so much before and he was so sore the following day he decided it wasn't for him, until he met Hee Boon who got him instantly hooked. 

He discovered Ashtanga in 2002 and he just naturally committed himself to it. In 2004 he found himself spending 3 months practising in Mysore under the late Guruji Patthabi Jois. Since 2015, he has been returning to Mysore annually to further study the Ashtanga method with his grandson Sharath Rangaswamy and with Sharath's mother, Saraswati Jois. 

Although Azmi has studied with great yoga masters, he considers his students his greatest teachers. To him, being in a class not only allows him to impart knowledge and share wisdom but also provides a platform for students to self-explore they're beginners or seasoned practitioners.

Having been trained in dance, massage therapy, and recently sound therapy he fuses his knowledge of movement, physiology and body awareness in his yoga classes through sensible sequencing enhanced with singing bowls to fully experience the yoga journey.

Azmi takes an accessible approach to his teachings to help students develop a stronger connection with their body, learn acceptance in being still and cultivate compassion, all of which he believes are the essence of yoga. 

QUALIFICATIONS & CERTIFICATIONS
Insight Yoga with Sarah Powers

Yin Yoga with Victor Chng

Diploma in Ashtanga Yoga Instruction with Al Holistic Yoga School

Advanced Ashtanga Certificate with John Scott

Ashtanga Primary and Intermediate Series Immersion with Laruga Glaser

Certificate in Advanced Massage with Esalen with modules on Shiatsu, Thai, Swedish and Balinese styles of massage

Certificate in Esalen Massage Proficiency

Certification in Dharma Yoga Wheel

Himalayan Singing Bowl Therapy with The Singing Bowl gallery
Courage to Teach: A 200-Hour Yoga Alliance Accredited Teacher Training Programme
Full Training
Early-Bird Price (20% Discount):
Register NOW until 12 Apr

Regular Price:
Register from 13 Apr onwards

S$4,280

S$5,350
*Available every Sat & Sun (except 27 & 28 June)
Early-Bird Price (20% Discount):
Register NOW until 12 Apr

Regular Price:
Register from 13 Apr onwards

Full Morning Intensives

S$640

S$800

7-Day Morning Intensives

S$320

S$400

1-Day Morning Intensive

S$50

S$62
*Prices include examinations, certification, manuals and all other training materials. 
**40% off regular price for returning Courage to Teach Teacher Training graduates.
Photos and video may be taken, solely for Pure marketing purposes.
Application
Please complete an online application form or email us to apply. You will be notified by email within 3-5 days of its approval along with a Welcome Letter outlining payment procedures and further details. Application is NOT required for Morning Intensives. Please register at studio reception.
Early-Bird 20% Discount
Early-Bird Price: Application sent in on or before 12 April 2020.
Regular Price: Application sent in starting from 13 April 2020.
Refunds/Cancellation
No refund or credit will be given for cancellation starting 12 April 2020.
All refunds are subject to a 10% processing fee that will be deducted from your refund.
Special offer from Pure Apparel and nood:
20% off all Pure Apparel retail products for all yoga event registrants on dates of the training.
15% off all nood food items for all yoga event registrants on dates of the training.
20% off all smoothies and juices for all yoga event registrants on dates of the training.
$3.50 for any coffee or tea for all yoga event registrants on dates of the training.
*If there is any discrepancy between the printed and web versions, the web version shall prevail.
Will I be able to teach right after I graduate from this programme?
Yes. All the course materials taught in this course prepare students with all the foundational knowledge and skills needed to become yoga teachers. Some students take it to deepen their own personal practice, kick-start a life transformational experience, while others do it to immediately start a teaching career. Others who do not want to proceed into teaching immediately would immerse into further trainings. More than half of the students from our graduate programmes begin teaching friends, family, moving into part-time teaching in studios and then full-time teaching. 
 

Will I be able to teach at Pure Yoga after graduating from this programme? 
Pure Yoga is always open to applications and supports graduates from our programmes. We do have many teachers at Pure Yoga currently, who are previous graduates. While we encourage graduates to apply with us, there is never a guarantee of job placement due to availability of openings or space within our studios. However, any graduates that apply with us are kept in our database and are advised if there are openings available. 
 

Will Pure Yoga help with my Yoga Alliance application? 
Upon successful graduation of our teacher training programmes, Pure Yoga will send the students a link to where they can apply for the Yoga Alliance certification. Our programmes and our school is Yoga Alliance accredited, meaning that students graduating from our programmes will "automatically" be approved when they apply to Yoga Alliance. From there, students will take their own steps in applying for Yoga Alliance – whether you are applying for 200-hour certification, 500-hour or so forth. 
 

If I need to miss a session, will I be able to make up for it? 
Students enrolled in this programme must be fully committed and understand that full attendance is required. If there is a need to miss any sessions, it will be decided on a case-by-case basis. Please indicate any of such requests during application.
 
Will I receive a certificate after the programme? 
Upon successful completion of the programme and following the Code of Conduct – students will receive a Certificate of Completion (Yoga Alliance Accredited) from Pure Yoga for this teacher training programme.