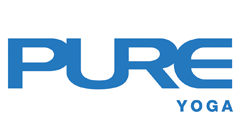 Retreats
Inversion and Adventure Retreat with Dana Lai
22-26 April
This retreat is the perfect mix of wellness and adventure for you to challenge, enjoy and pamper yourself. If you need a change of scenery, or a break from stress-filled, fast-paced living, take a closer look!
We'll start the day with a two-hour fun and energising inversion practice. All preparations, steps and progressions to successfully help you stand fearlessly on your own hands will be covered and practised. During free time, you can relax and calm your body and mind with a complimentary spa service offered by the resort. We'll end the day with a one-hour therapeutic yoga practice every evening to complement the day-time inversion practice.
The retreat will take place at Phu Quoc, where half of the island is a protected natural park. It's one of the few places in Vietnam where unique species of ocean wildlife, like the hawksbill turtle, can be found. The resort itself is secluded with private gardens and pools in every villa. The views are stunning and the sand is ice-cream-soft! This is the ideal place to disconnect, and put the rest of the world on hold for a few days.
This yoga programme at Fusion Resort Phu Quoc (the "Resort") is organised by Pure (Travel) Limited ("Pure"), and all travel arrangements, reservations ticketing, package payments are made for and on your behalf by Connexus Travel Limited (Agent License No. 350001) ("Connexus Travel").
When we think of "getting away from it all", Fusion Resort Phu Quoc is the kind of place we imagine. With private pools and secluded gardens outside each and every one of the spacious thatched villas, plus stunning beach and riverfront views, mouth-watering dining options, a "breakfast anywhere, anytime" concept, and Fusion's unique "all-spa inclusive" service, it's the ideal place to disconnect, and put the rest of the world on hold for a few days!
https://phuquoc.fusionresorts.com/
One-Bedroom
Garden Pool Villa
Single and Double/Twin Occupancy
King-sized bed / Twin beds
En-suite Bathrooms with sunken bathtub
Indoor and Outdoor lounge space
Enclosed garden
Private Pool
Five Bedroom  
Grand Beach Villa 
Single and Double/Twin Occupancy
King-sized bed / Twin beds
En-suite Bathrooms with sunken bathtub
Spacious indoor and outdoor shared living areas
Large private pool
Views over the river
4 nights / 5 days: 22-26 April (Wednesday – Sunday)
Tentative Daily Schedule:
Day 1
Flight arrives at 5:25pm 
8:00pm Welcome Dinner
Day 2-4
9:00am - 12:00pm  Morning Inversion Practice 
Breakfast anytime anywhere
Free time for activities and/or complimentary spa
6:30pm - 7:30pm Evening Therapeutic Yoga Practice 
Day 5
Breakfast anytime anywhere
Happy Departure
Suggested flight back to Hong Kong 11:55am
Inclusive of:
- 4 nights' accommodation, taxes and service charges
- Breakfast daily
- Welcome dinner
- Complimentary spa
- Round-trip airport-resort transfer
- All yoga fees
* Please bring your own yoga mat
PACKAGE PRICES WITHOUT AIRFARE:      
All prices below are per person for 22-26 April (4 nights / 5 days)
Room Category

 

Early-bird (ends 29 February)

Regular Price

One-Bedroom Garden Pool Villa

 

 

 

 

 

Grand Beach Villa

 

 Single Occupancy

Double/Twin Occupancy 

 

 

 

Single Occupancy

Double/Twin Occupancy 

 

 

 

HK$19,665 

HK$12,150

 

 

 

 

HK$19,980

HK$11,700

 

 

 

 

 

HK$21,850

HK$13,500

 

 

 

 

HK$22,200

HK$13,000