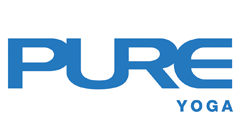 Continuing Education
Aerial Yoga 1 Basics: 30-hour Instructor Training with Daniel Sierralta Vargas
7-15 November Soundwill Plaza – Causeway Bay
This first level of Aerial Yoga instructor training introduces regular practitioners to a detailed understanding of an Aerial Yoga 1 class. Following a system nourished by different disciplines such as aerial arts, Pilates, suspension techniques, dance and yoga, you will have the foundational guide to ensure a safe, fun and effective teaching plan.

You will learn:
- How to use the Aerial Yoga hammock and how it helps to do inversions more easily, releasing spinal compression, improving core and general strength, developing spatial awareness and self-confidence
- The basic repertoire of poses and movements of an Aerial Yoga session, sequencing and spotting. Also through a brief mentorship – tips about class planning and practicum to be able to teach others or to deepen your self-practice.
Asana:
-Study of more than 80 asanas and movements and their basic alignment. Balancing, core, flexibility, plus inverted, restorative and relaxing poses
-Introductory variations for beginner students
-Safety guidelines for students during practice
-Specific verbal instructions
-Physical and verbal adjustments
-How to spot inversions

Teaching methodology:
-Planning lesson structures for Aerial Yoga level 1
-Practicum group class
-Demonstrations
-'Common mistakes' clinic
-Introduction and closing of classes
-Hammock care and assembly
7-8 & 13-15 November
9:00am – 12:00pm
12:45pm – 3:45pm

Although the sequence will be explained from a very beginner level, having a previous regular Aerial Yoga practice is a plus.

Be free of the following contraindications:
High blood pressure, recent post-natal surgery (less than 12 months since), glaucoma, detached retina, vertigo or any severe condition affected by inversions. Pregnancy. Also, you should feel comfortable doing inversions during moon days.

To receive certification:
-100% participation is required
-You must lead a 20-min group class demonstration in English
Daniel started to deepen his yoga practice in 2009. He became interested in infusing his career as a dancer and circus artist with the science of yoga, amazed at how he could preserve his well-being on a portable mat and found that the space is wider within the inner-self. He decided to become a yoga instructor so that he could use his talents to benefit anyone outside the performing arts field, regardless of their fitness level. With a professional background in contemporary dance, partner acrobatics and aerial arts, he used to be found hanging on ropes and silks 10 meters off the ground – now he also stands on the mat, living the stability and serenity of the earth. Currently he performs an acrobatic hand-to-hand act with his wife and daughter, which has received international awards.
QUALIFICATIONS & CERTIFICATIONS
Aerial Yoga Teacher Training Certification, 2012
Yoga Teacher Training Course with Masters Santosh and Sujatha Kumar (500 hours), 2012
FEDA Pilates Floor and Props I & II with Master Susana Moral PhD, Spanish Federation of Aerobics and Fitness Sports, 2011- 2012
Yoga with Swiss Ball and Props with Master Adriana Monroy, Yoga Plus Method, 2011
Circus Artist, Wuqiao Acrobatic Art School of Hebei, 2007
FULL WORKSHOP:
Aerial Yoga 1 Basics: 30-hour Instructor Training with Daniel Sierralta
Total 30.0 Hours
All Levels
**Limited Capacity: 11 - FULLY BOOKED

(PURE Cardholders) Early-bird 20% discount: HK$6,900 (ends 05 October)
(Non-PURE Cardholders) Early-bird 10% discount: HK$7,762 (ends 05 October)
Regular Price: HK$8,625
Photos and videos may be taken, solely for PURE marketing purposes.
Early-Bird Discount:
Early-Bird Discount ends 05 October 2020. Please see above for listed prices.
Refunds/Cancellation:
No refund or credit will be given for cancellation starting 06 Oct 2020
All refunds are subject to a 10% processing fee that will be deducted from your refund.
Special offer from PURE Apparel:
20% off all PURE Apparel regular-priced products including accessories for all yoga event registrants on dates of the workshop
Healthy-licious juice cleanse offer from nood food:
$200 discount on nood food 3-Day juice cleanse for all yoga event registrants on workshop dates. Ask nood food staff at your workshop location for details.
10% off all nood food items for all yoga event registrants on dates of the workshop.
To register, please contact Soundwill Plaza studio or see reception.