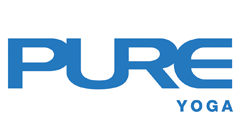 Teacher Training
The Yogic Journey with Rinat Perlman
14 August – 11 October
This 200-hour teacher training programme serves as an immersive and helpful starting point for those seeking to begin their journey of personal exploration into the dynamic world of yoga and teaching yoga. With an aim to systemically present students with the four essential elements of yoga, the course delves into:
• The practice of Yoga – techniques of Asana (postures), Pranayama and Meditation through intelligent and progressive practices
• A comprehensive study on the wisdom of the ancient yoga tradition in a contemporary context using simple yoga terms and teaching methods
• Essential skills required for teaching yoga – the fundamental knowledge and skills needed to confidently guide a 60-min practice
• Personal growth through yoga, focusing on self-discovery through expanding awareness and opening up new vistas in our lives with an intention to become better friends with ourselves and the world around us
This teacher certification course is a part-time programme spread over seven weekends of intensive yoga training. Conducted based on the premise of equal importance in the spiritual and physical benefits of yoga, it guides students to develop positive philosophies of life using a systematic and balanced approach and offers training to improve physical, mental and emotional stability as well as flexibility while practising and teaching yoga.
Teaching since 2006, Rinat has had years of experience training students to feel more capable and to find confidence and contentment in their practice on and off the mat. Using the skills and knowledge she has honed throughout her sustained practice and thorough study of yoga, she is capable of guiding, nurturing and encouraging her students – both individually and collectively – to develop the skills needed to teach others, elevate their personal practice and incorporate yoga into their own paths.
Yoga Alliance Accredited School
Pure Yoga is a registered school with Yoga Alliance. Our teacher training programmes and teachers are internationally accredited, have exclusive recognition and qualify for the 200-hr Yoga Alliance Certification.
Yoga Alliance is an international governing board for yoga teachers and training programmes in the U.S. and globally. Graduates of our programme are automatically eligible to register as a RYT (Registered Yoga Teacher) with Yoga Alliance. Becoming a RYT means having a higher profile and gaining international recognition as a yoga teacher, attributes that many hiring studios look for.
Mission Statement
We offer this training in an effort to grow our community of committed yoga practitioners, empowering those who demonstrate dedication to a personal practice, by sharing the knowledge, skills and tools we have learned so they too can start teaching yoga.
We intend to guide trainees toward a healthy self-confidence, while at the same time invoking in them a sense of humility and excitement, knowing that they are at the beginning of a long journey.
For enquiries, email teachertraining@pure-yoga.com
Asana
• Study the basic alignments for over 100 asanas - beginner & intermediate poses
* Expand and deepen your personal practice
Learn how to create optimal opening of the body in a pose
• Core of the body Intelligence – understanding how to work with the centre of the body to create stability in asana and how to benefit from activating the core in ways to perform a full pose
• Benefits and potential risks of each asana
• Adjustments – physical and verbal
* Develop your home personal practice

Yoga Props
• Study the proper use and benefit of a yoga chair, belt, blanket, blocks, bolster and yoga mat for all styles of classes

Anatomy & Physiology
• Introduction to yoga anatomy – organs and systems of the body, skeletal system, muscular system, and the biomechanical intelligence of the body
• Study all the major joints – movements, restrictions, muscular system, physiology, postural muscles
• Understand the muscular system – muscles for movement and alignment in asana.
Philosophy
• Study the timeline for an overview of the historical yoga lineages
• Understand how we got here: from the first schools of yoga all the way to the modern era
• Buddha and Buddhism's influence on yoga and Buddhism psychology
• Classical Yoga of Patañjali =>Yoga Sutra study
• The Bhagavad Gita
Yogic Practices
• Esoteric Anatomy (the anatomical system of conscious energy within the body)
• Chakras (energy centres)
• Mudras (seal or locking energies)
• Bandhas (energy locks)
• Nadis (system of passageways through our bodies where we transform and move the energy of the breath)
• Basic techniques for breath awareness
• Reclining pranayama for activating the ribs, then the lungs
• Ujjaii 1, Ujjaii 2 & Viloma
• Benefits of deep relaxation
• Yoga nidra

Meditation
• Daily guided meditation practice and techniques
Journal exercises to contemplate the challenges and rewards of meditation
• Self-practice of basic meditation
• Basics of teaching meditation

Teaching Methodology
Study the foundation of yoga teaching – the art of teaching alignment-based yoga and experience instructing vinyasa and hot yoga classes
Study the concept and structure of classroom dynamics
Practise one-on-one and small group teaching with fellow teachers
Reflect on your key teaching motivations and incorporate them into your classes
Establish an authentic teaching voice, complementing exercises and feedback
Learn lesson greetings, introduction and closure
Examine the art of good demonstrations
Code of Ethics as part of staying committed to yoga and teaching
Explore confident and welcoming body language
14 August – 11 October
Fridays, Saturdays & Sundays
7:00am - 9:00am Morning Intensive
10:00am - 5:00pm Study (including break)
Week 1 – 14-16 August
Week 2 – 21-23 August
Week 3 – 28-30 August
Week 4 – 4-6 September
Week 5 – 11-13 September
Week 6 – 25-27 September
Final weekend: Week 7 – 8-11 October
Thursday, Fridays, Saturdays & Sundays
7:00am - 9:00am Morning Intensive
10:00am - 5:00pm Study (including break)
This programme is designed to offer yoga practitioners, aspiring instructors, and yoga enthusiasts the skills required to teach yoga, heighten their experience of the practice and learn ways to apply yoga into their daily lives. Please bear in mind that the course will be physically and emotionally demanding and will require a strong commitment from all participants as well as the support of their primary support network.
Interested students must:
Have a coachable attitude and a strong desire to learn and deepen their personal practice
Have at least 12 months of regular yoga practice
Be free of major injuries going into the programme
Be fully committed to the programme and understand that full attendance is required
Be willing to forgo most other personal or professional commitments for the duration of the program
Have finished all required readings and turned in assignments listed below prior to the beginning of the course
Homework submission on the first day of the programme:
* Light on Life: Please write a 250-word summary on the book and highlight aspects that you found most insightful and inspiring.
*  Please write an essay of 250 words on the subject "What I have learned through my practice and what I am working on"
* Please practise, study and memorise the Course Teaching Sequence prior to the commencement of the course. Students should be able to name and identify poses with reference to Light on Yoga.
Required Readings Prior to Training
• Light on Life - by B.K.S. Iyengar
• Bhagavad Gita (any version)
• Light on Yoga - by B.K.S. Iyengar
• Course Teaching Sequence (will be sent to students upon attendance approval)
About Colin Symmonds (Anatomy & Physiology)
27 years of clinical experience.
Diploma in Sports Therapy
Bachelor of Science (Physiotherapy) from the City University of New York.
Masters Degree in Orthopedics from the University of Indianapolis
Colin has spent longer in continuing education than he did in university obtaining two degrees!
Fellowship in Applied Functional Science, from the Gray Institute, USA
Certificate in 3D MAPS assessment
https://www.jointdynamics.com.hk/the-team/physios/colin-symmonds
About Lisa Mak
Lisa discovered her passion for yoga whilst studying in Hawaii. When she returned to Hong Kong in late 2001, she continued practising yoga at Pure shortly after they first opened. Yoga has given Lisa tremendous benefits and experiences in her life. She found that yoga brought her vital energy and made her feel whole, grounded and at peace – what she believes to form the foundation for a happy, healthy and joyful life. She also gained a better understanding of her body and inner self through regular asana practice, pranayama and mediation.
Patrick Creelman and Ana Forrest are the main yoga teachers that haveinfluenced Lisa's practice and teaching. From her respectful teachers, she has learnt to have a positive attitude, to trust her own intuition, and to be kind to one another. She believes that teaching yoga is not just guiding her students through sequences – it is a self-awakening journey. It is a continuous process of growing and evolving together with them.
Lisa loves a fun, creative and challenging practice with music. Students willfind a good steady pace to her classes, whilst having the opportunity to go deeper in their practice. Lisa's teaching focuses on alignment, groundedness, enjoyment, reflection and meditation. Her teachingphilosophy is "Be Humble, Be Truthful, Learn & Grow!" And her number one goal is simply for students to feel "happy & free" after her class! Lisa wants her students to come to class with an open heart, open mind, curiosity and willingness to learn that goes beyond asana practice.
About Missy Szymanski
Missy was introduced to yoga whilst attending the University of Arizona in 2000. Her first class was a 90-min hot yoga series and she fell in love with the practice and experience. She had suffered from edema her entire life and found immediate relief upon taking the hot yoga class. As a mother of two, Missy uses yoga as a tool for finding balance and peace in her everyday life. Her love for yoga and its medical benefits are what she most wants to share with her friends and family.
In 2007 she attended the Bikram Teacher Training. Missy's major influences are Bikram Choudhury, Rajashree Choudhury and Emmy Cleaves. These teachers gave her the foundation for her practice and the tools to be a passionate, direct and kind teacher.
Missy's classes are a challenge. Some may even call her a "sweet killer". She will push you to try and do your best, all whilst smiling. Her direct style of teaching incorporates strong verbal command of the room. She enjoys sharing the medical, physical and spiritual benefits of yoga with her students. Students will leave their mats feeling like they had an incredible workout that released pent-up tension in the mind and body.
About Noy Petchwikai
Noy started practising Bikram Yoga in 2006 in Paris after coping with an autoimmune bone marrow disease. He had no idea what yoga could do for him, he just believed in the self-healing ability of the human body. After a few months of regular practice, he was cured and has been living in good health ever since.
In spring 2010, Noy decided to join Bikram's Teacher Training to share and spread his love of this wonderful practice to people who might be struggling to stay healthy. Since he arrived in Hong Kong in 2011 andunder the guidance of Patrick Creelman, Noy has further developed a unique balance between discipline and compassion towards his students' needs and expectations.
Noy's classes range between hot classes, vinyasa flow, yin and many otherstyles of yoga. In all classes alike, his teaching focuses not just on the end result or performance of the students but more on their genuine intent and presence in the room. This aptitude to face challenges on the mat will necessarily resonate positively in our modern demanding life outside the studio.
About Jen Kentrup
Jen Kentrup is a native New Yorker who has lived in Hong Kong since 2001 and began practising yoga in 1995. Patrick Creelman has been her primary teacher since 2010 and she continues to study closely with both Patrick and Rinat Perlman.
Jen is a 500-hr ERYT whose teaching is alignment-based and reflects her training in the Anusara and Iyengar traditions. Her style aims to find the delicate balance between the rigorous precision of an alignment-based practice and the freedom and elegance of its simplicity.
Her classes explore the equilibrium of effort and ease. They are challenging, informative and grounded in her understanding of anatomy and the spiritual tradition of Yoga. She strives to have her students feel cared for, challenged and empowered in her classes. Jen believes wholeheartedly that yoga is a transformational modality with enormous potential for everyone, and it is her goal to share this with her students.
Full Training
Super Early-bird 20% Discount: HK$29,760 (Limited to the first 10 registrants)
Early-bird 10% Discount: HK$33,480 (ends 31 May)
Regular Price: HK$37,200
MORNING INTENSIVE PRACTICE
Application is NOT required for Morning Intensive sign-up. Please register at Pure Yoga studio reception
Full Morning Intensive Practice (22 sessions)
HK$4,840 (HK$220 per session)
Any 3-session Morning Intensive Practice
You must confirm your selected days upon registration
HK$1,155 (H$385 per session)
Morning Intensive Practice Drop-in
You must confirm selected day upon registration
HK$550 per session
Photos and video may be taken, solely for Pure marketing purposes.
Minimum Students
This programme requires a minimum of 15 students
Early-Bird Discount
Super Early-bird Price: Limited to the first 10 registrants, full payment must be made within seven days after confirmation.
Early-Bird Price: Application sent in on or before 31 May 2020.
Regular Price: Application sent in starting from 1 June 2020.
Refunds/Cancellation
· No refund or credit will be given for cancellation starting 1 June 2020.
· Valid refunds are subject to a 10% processing fee that will be deducted from your refund.
Healthy-licious juice cleanse offer from nood food
$200 discount on nood food 3-Day juice cleanse for all yoga event registrants. Ask nood food staff at your event location for details.
Special offer from Pure Apparel:
20% off all Pure Apparel retail products for all yoga event registrants.
Contact & Enquiries: For enquiries, please email teachertraining@pure-yoga.com