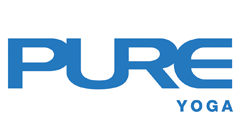 Workshops
Complimentary Workshop: Yin Yoga for Emotional Balance – An Introduction to Meridians in Yin Yoga
Registration is now closed as the workshop is full. Thank you.
About the Workshop
15 May 2020 (Suntec City Yoga)
7:00pm to 8:30pm
Join us for this highly beneficial complimentary workshop that introduces the energetic theory behind yin yoga, its connection to Chinese Medicine theory, and how to heal ourselves from within.
Yin yoga offers so much more than simply enhancing our physical mobility. Originally known as Taoist yoga, yin yoga improves the flow of energy (chi) in the body and optimises overall physical, mental and emotional health.
This workshop will explore the fundamentals and importance of healthy chi flow, how to target meridians in yin yoga, and how we can enhance our emotional well-being through this slow, nourishing practice. After a short discussion, you will enjoy a carefully designed meridian sequence whilst being guided through various contemplations to explore your own emotional landscape. After experiencing the emotional healing benefits of this beautiful practice, you will leave with heightened self-awareness, a sense of inner calm, and be inspired to continue exploring all the wellness that yin yoga provides.
Join us for this complimentary workshop and get to know Pure Yoga's Lead Yin Yoga Teacher Nicky Hadjithoma, who will be returning later in the year to offer a fully comprehensive and transformative 70-Hour Yin Yoga & Chinese Medicine Teacher Training held in October 2020.