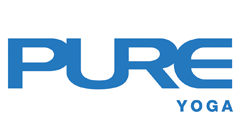 Retreats
A Vegetarian Wellness Retreat with Gloria
18-23 September
Join Gloria for a nourishing yoga retreat in the beautiful and welcoming land of Bali.
The retreat centre is located in the heart of Ubud and is a sanctuary where you are encouraged to slow down, restore, and eat healthy nutritious meals. Our days will be leisurely with 2 yoga classes on most days, sound healing and Esalen* bodywork session(s) to support the unwinding and release of tension and stress – with plenty of time for rest, swimming/chilling by the pool, excursions, bubble baths in your room, and spa treatments.
*What is Esalen® Massage?
Well-known for its long flowing strokes over the whole body, Esalen® Massage helps to release the stresses of everyday life, leaving the recipient feeling whole, integrated and deeply relaxed in a natural state of well-being. The Esalen Massage is best described as the interface and integration of form, energy, structure and soul. With its nurturing contact, integrating strokes and detailed attention to the whole body, an Esalen Massage provides a state of thorough relaxation and healing.
Esalen practitioners are dedicated to connecting deeply with each client and can usually accommodate specific requests and preferences within the Esalen® massage modality. Practitioners combine a full-hearted presence with long, integrating strokes and slow, soothing muscle work to release everyday stresses, still the mind, and leave you feeling integrated and relaxed.
At the heart of our healing arts and massage sessions is a sense of empowering every individual to re-gain a sense of harmony, reverence, and balance, and to awaken inner resources for healing. It is not unusual for us to hear, "That was the most amazing massage I've ever received."
This yoga programme at Adiwana Jembawan (the "Resort") is organised by Pure (Travel) Limited ("Pure"), and all travel arrangements, reservations ticketing, package payments are made for and on your behalf by Connexus Travel Limited (Agent License No. 350001) ("Connexus Travel").
Adiwana Jembawan is a boutique wellness retreat in the heart of Ubud that focuses on body, mind and spirit rejuvenation. Discover the legendary Balinese hospitality of its local people through leisure and traditional immersions that afford glances into the spirited local life, gastronomic journeys and wellness activities that honour healing traditions of the region. From the healing qualities of soothing Ayurveda spa treatments inspired by freshly prepared ingredients to the breeze sweeping through the enormous trees and a restaurant with plant-based as well as omnivorous options, absolute well-being is easily accomplished at Adiwana Resort Jembawan.
https://www.adiwanajembawan.com/
Adiwana Room
The Adiwana Room is the resort's signature accommodation category that ensures total comfort and holiday peace of mind. It features smart décor with an original work of local art extending along one entire wall and out onto the terrace. An elegant bathroom with a rain-shower cubicle and freestanding bathtub promises spa-styled bathing indulgence.
Single Occupancy Double/Twin Occupancy
5 nights / 6 days: 18-23 September (Friday – Wednesday)
Tentative Daily Schedule
Day 1:  18 September
Welcome drink on arrival
Relax and explore resort facilities and surrounding area
5:00pm Welcome & Evening Yoga
7:00pm Dinner
Day 2:  19 September
8:00am Morning Yoga Practice
10:00am Breakfast
11:00am – 4:30pm Free Time or Massage or Esalen Bodywork with Sound Healing
4:30pm Evening Yoga
6:00pm Dinner
Day 3:  20 September
8:00am Morning Yoga Practice
10:00am Breakfast
11:00am – 4:30pm Free Time or Massage or Esalen Bodywork with Sound Healing
2:00-5:00pm Excursion to Pyramids of Chi
6:00pm Dinner
Day 4:  21 September
8:00am Morning Yoga Practice
10:00am Breakfast
11:00am – 4:30pm Free Time or Massage or Esalen Bodywork with Sound Healing
4:30pm Evening Yoga
6:00pm Dinner
Day 5:  22 September
8:00am Morning Yoga Practice
10:00am Breakfast
11:00am – 4:30pm Free Time or Massage or Esalen Bodywork with Sound Healing
4:30pm Evening Yoga
6:00pm Dinner
Day 6: 23 September
8:00am Morning Yoga Practice
10:00am Breakfast
 * Please bring your own yoga mat, one block and one strap
Inclusive of:
- 5 nights' accommodation, taxes and service charges
- Vegetarian breakfast each full day
- Afternoon tea each full day
- Vegetarian dinner each full day
- 1 x 30-minute Complimentary Massage
- 1 x 90-minute Esalen Bodywork Session with Sound Healing
- Pyramids of Chi excursion
- Round-trip airport-resort transfer
- All yoga fees
* Please bring your own yoga mat, one block and one strap
PACKAGE PRICES WITHOUT AIRFARE:      
All prices below are per person for 18-23 September (Friday – Wednesday)
Adiwana Room

Early-Bird ends 30 April

Regular Price

Single Occupancy

HK$18,450

HK$20,500

Double/Twin Occupancy

HK$15,840

HK$17,600