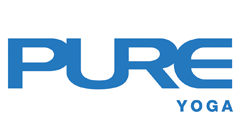 Workshops
Hatha & Vinyasa Yoga Teacher Training with Hee Boon
Yoga Alliance Accredited 200-Hour Yoga Teacher Training Programme
This is an in-depth study on the teachings of Hatha and Vinyasa Yoga. It is a weekend and weekday evenings part-time course of intense practical training in asanas, pranayama, mudras, yogic philosophy, bandhas, cleansing processes, meditation, chanting, teaching skills, anatomy and physiology.
You will also grasp how to create a Vinyasa series on your own, catering to the diverse needs of students. Based on basic sequences given, you will explore how to expand the sequences with your own creativity and themes. You will be equipped with the skills to instruct and demonstrate proper alignment, make hands-on assists, and give clear verbal cues. This is also relevant and essential if you are looking to further enhance your Hatha and Vinyasa practice.
The method that we are going to explore includes assessing the needs of the individual student (or a group) and then building a complementary, step-by-step practice to meet those needs.
Open to all experienced practitioners who want to gain deeper insight into Hatha and Vinyasa Yoga and/or become a great teacher. Participants are required to be in good health, be open and committed to learning, and have a regular yoga practice prior to attending.
Yoga Alliance Accredited School
Pure Yoga is a registered school with Yoga Alliance. Our teacher training programmes and teachers are internationally accredited, have exclusive recognition and qualify for the 200-hr Yoga Alliance Certification.

Yoga Alliance is an international governing board for yoga teachers and training programmes in the U.S and globally. Graduates of our programme are automatically eligible to register as a RYT (Registered Yoga Teacher) with Yoga Alliance. Becoming a RYT means having a higher profile and gaining international recognition as a yoga teacher, attributes that many hiring studios look for.


Mission Statement
We offer this training in an effort to grow our community of committed yoga practitioners, empowering those who demonstrate dedication to a personal practice, by sharing the knowledge, skills and tools we have learned so that they too can start teaching yoga.

We intend to guide trainees toward a healthy self-confidence, while at the same time invoking in them a sense of humility and excitement, knowing that they are at the beginning of a long journey.
Hatha & Vinyasa Yoga Teacher Training with Hee Boon
Yoga Alliance Accredited 200-Hour Yoga Teacher Training Programme
• Technique training & practice in asanas, pranayama, mudras, bandhas, kriyas / cleansing processes, chanting, mantra & meditation

• Lectures on yogic philosophy – Hatha Yoga, Ashtanga Yoga (Yama, Niyama, Asana, Pranayama, Pratyahara, Dharana, Dhyana & Samadhi), Yoga Sutras by Patañjali, Hatha Yoga Pradipika, Karma Yoga (Bhagavad Gita), Kundalini & Chakras, Nadis

• Anatomy & Physiology – A basic knowledge of various body systems and functions of organs as affected by yoga practices. Health benefits of yoga techniques, precautions / contraindications are covered in these lectures as well as in practical yoga sessions.

• Yoga lifestyle – Applications of yoga, yoga for back problems, obesity, heart problems, diabetes, hypertension, stress, digestive disorders, -yoga, yoga psychology, etc.

• Yoga teaching methodology – Session / lesson planning, Vinyasa sequencing, educational techniques to teach principles of yoga, practicum in teaching yoga, understanding, correcting, assisting, encouraging, caring and guiding students in yoga. Programme also includes ethics for yoga teachers.

• Examination for practical training, theory assignments on anatomy & physiology, Ashtanga Yoga (8 Limbs of Yoga), teaching methodology, individual education, practical lesson examination
Guest Teacher Gandhar Mandlik from Yoga Vidya Gurukul Ashram, India will give lectures on Yoga Philosophy, Yoga Psychology, Bhagavad Gita and Yoga Sutras.

Guest Teacher Dagge will be assisting during the course in asana classes, examinations, etc.

Guest Teachers will cover Yoga Wellness, Pre-natal Yoga, Communication Workshop, Creative Facilitation Workshop, etc. 
* In the event international travel is restricted, guest teachers will conduct the session online / pre-recorded content.
• A&P content in the form of a mini-manual
8 May – 27 June 2021
Tuesdays – Thursdays
6:30pm to 9:00pm
Saturdays & Sundays
8:00am to 6:30pm
*No classes on Mondays & Fridays as well as 13 May (PH)
**Rest Week (31 May to 4 June)
Hee Boon was first introduced to yoga by Master Kamal in 1995. It was initially a form of relaxation and escape from his job as a Graphic Art Director.
Sensing Hee Boon's potential to excel as a yogi, Master Kamal invited him to take up the Teacher Training Course under Kamal's Rhythmic Yoga. This also marked Hee Boon's first step in this spiritual journey. In March 2005 and October 2010, he completed a one-month residential teacher training course (beginners and advanced) in Yoga Vidya Gurukul Ashram (Nashik, India), where he studied the philosophy of yoga and the physiological and anatomical aspects of yoga. Hee Boon has also attended several workshops conducted by renowned teachers like Rodney Yee, Judy Krupp and Duncan Wong.
Hee Boon first started teaching in 1998 and has taught at several yoga and fitness centres including Kryoga, True Yoga, Bodhi Yoga, Planet Fitness, and Philip Wain. He specialises in Hatha Yoga and Vinyasa Yoga and brings a sense of uniqueness and individuality to his classes with his background and artistic talent. From 2012 to 2015 he conducted 4 Yoga Vidya Gurukul Beginner's Teacher Training, which are based on the teachings from the Yoga Vidya Dham Ashram in India and come from the lineage of Swami Satyananda – the founder of the Bihar School of Yoga.
For Hee Boon, yoga is a way of life and a spiritual journey. It allows one to rest the mind and experience the joy of living. He hopes to help everyone build a sense of self-awareness and achieve equanimity in every aspect of life.
QUALIFICATIONS & CERTIFICATIONS
200-hr KRYOGA Beginner's Teacher Training

200-hr KRYOGA Advanced Teacher Training

200-hr Yoga Vidya Gurukul Beginner's Hatha Yoga Teacher Training

200-hr Yoga Vidya Gurukul Advanced Hatha Yoga Teacher Training

50-hr Shiva Rea CET Vinyasa Yoga

50-hr Duncan Wong Yogics Art Workshop
Hatha & Vinyasa Yoga Teacher Training with Hee Boon
Yoga Alliance Accredited 200-Hour Yoga Teacher Training Programme
Full Training
S$4,280 (Early-bird 20% Discount, ends 11 April 2021)
Regular Pricing: S$5,350
  
*Manuals included
* Yoga Alliance Accredited Certificate awarded upon completion of programme
Photos and video may be taken, solely for PURE marketing purposes.
Application
Please complete an online application form to apply. You will be notified by email within 3-5 days of its approval along with a Welcome Letter outlining payment procedures and further details. 
Early-Bird 20% Discount
Early-Bird Price: Application sent in on or before 11 April 2021.
Regular Price: Application sent in starting from 12 April 2021.
Refunds/Cancellation
· No refund or credit will be given for cancellation starting 11 April 2021.
· All refunds are subject to a 10% processing fee that will be deducted from your refund.
Special offer from PURE Apparel and nood:
· 20% off all PURE Apparel retail products for all yoga event registrants on dates of the training.
· 15% off all nood food items for all yoga event registrants on dates of the training.
· 20% off all smoothies and juices for all yoga event registrants on dates of the training.
· $3.50 for any coffee or tea for all yoga event registrants on dates of the training.
*If there is any discrepancy between the printed and web versions, the web version shall prevail.
Will I be able to teach right after I graduate from this programme?
Yes. All the course materials taught in this course prepare students with all the foundational knowledge and skills needed to become yoga teachers. Some students take it to deepen their own personal practice, kick-start a life transformational experience, while others do it to immediately start a teaching career. Others who do not want to proceed into teaching immediately would immerse into further trainings. More than half of the students from our graduate programmes begin teaching friends, family, moving into part-time teaching in studios and then full-time teaching. 

Will I be able to teach at PURE Yoga after graduating from this programme? 
Pure Yoga is always open to applications and supports graduates from our programmes. We do have many teachers at PURE Yoga currently, who are previous graduates. While we encourage graduates to apply with us, there is never a guarantee of job placement due to availability of openings or space within our studios. However, any graduates that apply with us are kept in our database and are advised if there are openings available. 

Will Pure Yoga help with my Yoga Alliance application? 
Upon successful graduation of our teacher training programmes, PURE Yoga will send the students a link to where they can apply for the Yoga Alliance certification. Our programmes and our school is Yoga Alliance accredited, meaning that students graduating from our programmes will "automatically" be approved when they apply to Yoga Alliance. From there, students will take their own steps in applying for Yoga Alliance – whether you are applying for 200-hour certification, 500-hour or so forth. 

If I miss one day, will I be able to make up for it? 
Students enrolled in this programme must be fully committed and understand that 100% full attendance is required. In the event students require missing lessons, please kindly inform the Events Team.

Will I receive a certificate after the programme? 
Upon successful completion, 100% attendance, and following the code of conduct – students will receive a Certificate of Completion from PURE Yoga for this teacher training programme.
*Please refer here for the full terms & conditions
About the teacher