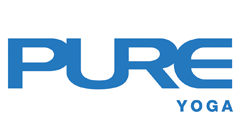 Teacher Training
50-Hour "YOGA WHEEL" Teacher Training with Amarjit Kumar
This 50-hour yoga wheel teacher training programme is catered to yoga practitioners who wish to advance their practice or teaching. It has been designed to assist practitioners in their discovery and exploration of different asanas (postures) using the "yoga wheel", which enables deeper stretching and bodily extension. Participants can develop their core and stability and learn to improve their balancing, back-bending and inversion postures.
Whether you are a yoga practitioner, teacher, fitness instructor or sports enthusiast, come and enrich your yoga experience. Graduates will receive Yoga Alliance accredited certificate and qualification.

Suitable for: 1) Yoga teachers looking to enhance their yoga wheel knowledge and teach yoga wheel classes or 2) Yoga practitioners interested in yoga wheel
Schedule & Description:

Starstreet Precinct
3 December 2021 (Friday) - Part I

14:30-15:30 - Introduction of the principles of yoga wheel & explanation of its warm-up
15:30-16:30 - Yoga Wheel with therapeutic purpose - restorative, yoga therapy, back care, heart opening
16:30-17:30 - Philosophy of Asanas (postures)
17:30-18:30 - Practice - "Importance of alignments in postures"
4 December 2021 (Saturday) - Part II
09:00-11:30 – Deep-stretch practice with alignments
11:30-13:00 - Introduction of Sun Salutation poses using the wheel
14:00-16:30 – Fundamental knowledge of Anatomy & Physiology
16:30-19:00 – Introduction of Back bend & Twisting poses

5 December (Sunday) - Part III
09:00-11:30 - Training - Core & Balancing poses
11:30-13:00 - Chakras & the subtle anatomy of yoga
14:00-16:30 - Fundamental knowledge of Anatomy & Physiology
16:30-19:00 – Introduction of Inversion Postures

11 December (Saturday) - Part IV
09:00-11:30 - Back bend with chest & shoulder-opening technique with the wheel
11:30-13:00 - Intermediate level practice & its alignments
14:00-16:30 - Art of sequencing, assistance, adjustments & teaching
16:30-19:00 – Backward & forward bend

12 December (Sunday) - Part V
09:00-11:00 - Intermediate level practice & its alignments
11:00-13:00 - Art of sequencing, assistance, adjustments & teaching
14:00-16:30 - Art of sequencing, assistance, adjustments & teaching
16:30-19:00 - Q &A, Certificate distribution


* Upon graduation, you will be awarded a certification of completion that you can register with Yoga Alliance as continuing education.
*Lunch: 13:00
*There will be a one-hour lunch as well as several short breaks throughout the day.

*50-Hour Yoga Alliance Accredited CET:
(40 contact hours, 10 non-contact hour)
FULL WORKSHOP:
50-Hour "YOGA WHEEL" Teacher Training with Amarjit Kumar
3-15 December
Total 50. hours
Super Early bird: HK$6,400 (ends 7 September)
(PURE Cardholders) Early-bird 20% discount: HK$6,800 (ends 7 November )
(Non-PURE Cardholders) Early-bird 10% discount: HK$7,650 (ends 7 November)
Regular Price: HK$8,500
Photos and videos may be taken, solely for PURE marketing purposes. 
Early-Bird 20% Discount:       
Early-Bird Discount ends 9 May 2021. Please see above for listed prices.
Refunds/Cancellation:    
No refund or credit will be given for cancellation starting 10 May 2021.
 All refunds are subject to a 10% processing fee that will be deducted from your refund.
Healthy-licious juice cleanse offer from nood food:
$200 discount on nood food 3-Day juice cleanse for all yoga event registrants on workshop dates. Ask nood food staff at your workshop location for details.
10% off all nood food items for all yoga event registrants on dates of the workshop.
To register, please contact any PURE Yoga studios or see reception.
*Please refer here for the full terms & conditions