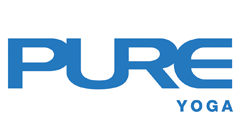 Teacher Training
30-Hour Yin Yoga Teacher Training - Myofascial Release & MyoYin with Nicky Hadjithoma
14-16 May & 21-23 May, Online via Zoom
This 30-hr Yin Yoga Teacher Training is designed for teachers and practitioners interested in understanding more about fascia, its connection to our yin yoga practice and how to intelligently manipulate this tissue to improve mobility, stimulate chi flow and optimise overall health.
This specialised programme will unpack the latest fascia research and findings, whilst also covering the practical aspects of how to practise and teach effective yin yoga, myofascial release techniques and MyoYin.
The training will be split into three parts:
Yin Yoga Fundamentals
Myofascial Release (Theory & Practice)
MyoYin (Techniques & Teaching Methods)

Live-Stream:
This training takes place online, live-streamed via Zoom. This is an interactive training where you will be studying in real time with the teacher and your peers. There will be a combination of live practice sessions, theoretical lectures, demonstrations and discussion time. This live-streamed online training is designed as a collaborative experience to reflect an in-person experience as much as possible.
*A recording with 7-day replay feature will be available for those in different time zones.
Certification:
Students who attend 100% of the training will receive a 30-hr Yin Yoga Teacher Training certificate, from PURE Yoga International. These training hours can be added towards your Continuing Education with the Yoga Alliance.
Eligibility:
This training is suitable for all levels. No pre-requisite is required. This training is designed for students and teachers who are interested in learning about yin yoga, fascia, myofascial techniques and incorporating this modality into their practice and/or teaching.
The Yin Yoga Teacher Training Curriculum:
The yin yoga teacher training curriculum is designed as a series of modules that can be studied separately and in any order, allowing students to build on their knowledge and specific areas of interest at their own pace.
Each module will cover the fundamental theory behind yin yoga whilst offering a very different modality and anatomical focus. The goal is for students to expand their knowledge of skeletal variation whilst building a more rounded tool kit to practise and teach yin and functional yoga.
The Current Modules on Offer:
Part I: 100-hr Yin Yoga Teacher Training - Meridians & Functional Anatomy (Hip)
Part II: 50-hr Yin Yoga Teacher Training - Myofascial Release, MyoYin and Spine Anatomy
Part III: **To be announced Summer 2021
Yin Yoga Fundamentals
Learning Model: Shravana, Manana, Nididhyasa

Yin Yoga: Theory & Practice

Introducing Skeletal Variation

Aesthetic vs Functional Yoga Practice

Basic Yin Poses & Prop Usage

Sequencing and Teaching Methodology
MyoFascial Release
MyoFascial Release: Theory & Practice

Defining Trigger Points

Fascia Study: Current Science & Research

Endoscopic Anatomy of Fascia

The Architecture of Fascia (Biotensegrity Structure)

Role of Fascia & Fascial Dysfunctions

Fascial Training

Yoga and Fascia

Fascia Behaviour in Yin Yoga
MyoYin
Roll & Release Techniques & Methods

Safety & Contraindications

Ball Sequencing & Teaching Methodology

Fascial Bouncing Sequence

Fascial Facial

Combining Myofascial Release & Yin Yoga

MyoYin Sequencing
What you'll need:
1 x Bolster
1 x Yoga Strap
2 x Standard MFR Balls
1 x MFR Peanut Ball
2 x Tennis Balls
2 x Yoga Blocks
You can purchase the standard-sized 6cm MFR balls and peanut balls from most sports shops, as well as on Amazon. Here are a few suggested retailers.

Hong Kong:
https://www.joinfit.hk
Australia:
https://www.blackroll.com.au
14-16 May
21-23 May

Daily Schedule:
Morning Session:
10:00am – 1:00pm
Afternoon Session:
2.00pm – 4:00pm

*A recording with 7-day replay feature will be available for those in different time zones.
Full Training
PURE Cardholders 20% Early-bird:
HK$3,760 (ends 15 April )

Non-PURE Cardholders 10% Early-bird:
HK$4,230 (ends 15 April)

Regular Price: HK$4700
**All manuals and teaching materials will be sent in digital form to successful registrants one week prior to training.
Photos and videos may be taken, solely for PURE marketing purposes.
 Refunds/Cancellation:    
No refund or credit will be given for cancellation starting 1 May 2021.
All refunds are subject to a 10% processing fee that will be deducted from your refund.
 *All applications for refund (medical & emergency reasons) must be made within 3 days after the event finishes.
 Healthy-licious juice cleanse offer from nood food:
$200 discount on nood food 3-Day juice cleanse for all yoga event registrants on workshop dates. Ask nood food staff at your workshop location for details.
10% off all nood food items for all yoga event registrants on dates of the workshop.
To register, please contact any PURE Yoga studio or see reception.
*Please refer here for the full terms & conditions