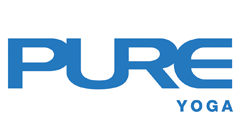 Teacher Training
Ashtanga Teacher Training with Clayton Horton
Part 1: 31 March – 10 April & Part 2: 21 April - 1 May
The Greatest Happiness comes from helping others.
Teaching Yoga is a Service to all beings and is a contribution to our community and to the health of our world. Take the next step in your development with this well-rounded and comprehensive training programme. This 200-hour course is for those who are already teaching, aspiring to teach, or simply wish to deepen their own practice.
Yoga Alliance Accredited School
Pure Yoga is a registered school with Yoga Alliance. Our teacher training programmes and teachers are internationally accredited, have exclusive recognition and qualify for the 200-hr Yoga Alliance Certification. Yoga Alliance is an international governing board for yoga teachers and training programmes in the U.S and globally. Graduates of our programme are automatically eligible to register as a RYT (Registered Yoga Teacher) with Yoga Alliance. Becoming a RYT means having a higher profile and gaining international recognition as a yoga teacher, attributes that many hiring studios look for.
Mission Statement
We offer this training in an effort to grow our community of committed yoga practitioners, empowering those who demonstrate dedication to a personal practice, by sharing the knowledge, skills and tools we have learned so they too can start teaching yoga. We intend to guide trainees toward a healthy self-confidence, while at the same time invoking in them a sense of humility and excitement, knowing that they are at the beginning of a long journey.
Asana
Ashtanga Yoga in the tradition of the Jois family of Mysore South India as well as simple restorative postures and mudras
Daily morning practice of Ashtanga Mysore-style and Led classes with meditation and simple breathwork
Study of Vinyasa; Correct breathing coupled with conscious movement, dristhi (looking place) and the internal energy locks, bandhas

Proper Technique & Alignment for stability, safety and ease
Teaching
Finding your teaching voice - Verbal Cues, Authenticity and Non-Violent Communication
Classroom Dynamics - responding appropriately to what arises in the classroom, seeing the big picture
Injury Prevention - learn how to instruct students in a safe manner and stay injury-free as a practitioner & teacher
Adjustments - how, why, when and for whom? Become comfortable and confident with basic and verbal adjustments
Prenatal Yoga - how to guide 'moms-to-be' in a safe and supportive manner
Sanskrit - learn basic counting and asana names of the Ashtanga Primary Series
Anatomy & Physiology
Functional Anatomy - understand the relationship of muscles, bones, connective tissue and fascia
Subtle Anatomy; the internal exploration of Chakras, Vayus, Koshas, and Nadis

Philosophy
Explore the key teachings of the Patanjalim Yoga Sutras, Bhagavad Gita and other ancient texts
History of Yoga - Yoga's ancient history and the evolution of Yoga into modern times
Tantra, Vedanta, Buddhism, Ecology and their relation to Yoga
The Tree of Yoga - Lineages, Gurus and styles of Yoga
Yoga Lifestyle
How to be a good student
Ethics - the moral foundation of the practice, Yamas and Niyamas and Non-Violent Communication
Bhakti Yoga - Kirtan, devotional chanting and mantra
Business of Yoga - how to orient oneself and gracefully navigate the seas of today's Yoga biz, Social Media and online teaching
Yogic Diet - Nutrition for mind, body and soul
Ayurveda - an introduction to India's ancient Science of Life
Part 1: 31 March – 10 April (day off: Monday, 5 April)
Part 2: 21 April - 1 May (day off: Monday, 26 April)
Daily Schedule:
6:15am – 6:30am Seated meditation (Trainess Only)
6:30am – 9:00am Mysore (PURE Cardholders may join)
9:30am – 12:30pm Morning Session
2:00pm – 5:15pm Afternoon Session (extra 15 minutes added to make a total of 9 hours per day)

Public Holiday & Weekend Schedule:
(2, 3, 4, 6,10, 24, 25 April & 1 May)
8.:30am - 9:00am Seated Meditation (Trainess Only)
9:00am - 11:00am Mysore (PURE Cardholders may join)
11:00am - 12:30pm Morning Session
2:00pm - 5:15pm Afternoon Session

**Mysore mornings would be running in line with the studio's usual public class. Trainees will have access to exclusive Seated Meditation start at 6:15am where other PURE Cardholders may join in from 6:30am.


All hours can be counted towards Yoga Alliance Registration.
Required Reading  
Functional Anatomy of Yoga by David Keil
Recommended Reading
Yoga Mala by Pattabhi Jois
Students who are interested in participating should bear in mind that this will be a physically and emotionally demanding programme. It will require a strong commitment and personal sacrifice, as well as the support of the student's primary support network. We emphasise that this programme may not be for everyone.
Interested students must:
• Have a deep desire to learn and personally explore the deeper dimensions of yoga
• Have a minimum 12 months of regular Ashtanga yoga practice
• Be free of major injuries going into the programme
• Have a coachable attitude
• Be fully committed and understand that 100% full attendance is required
• Be willing to forgo most other personal or professional commitments for the duration of the programme
• Commit to being drug- and alcohol-free during the training period
• Notify PURE if undergoing any medication for any physical or psychological conditions before registering for the course

Super Early-Bird 20% off: HK$27,600 (Limited to the first 10 registrants) -

FULFILLED

Early-bird 10% off: HK$31,500 (ends 28 February)

Regular Price: HK$34,500
MORNING MYSORE PRACTICE – for Non-Centrium, PURE Cardholders and Non-PURE Cardholders
6:30am – 9:00am
*Online application is NOT required for Morning Intensive sign-up
*Please register at any Hong Kong PURE Yoga Studio
| | |
| --- | --- |
|   | Regular Price |
| Full Morning Mysore Practice 20 Practices | HK$6,480 |
| 10 Morning Mysore Practice You must confirm your selected days upon registration | HK$3,600 |
| Morning Mysore Practice Drop-in You must confirm your selected day upon registration | HK$400 |
| | |
| --- | --- |
|  ONLINE OPTION | Regular Price |
| Full Morning Mysore Practice 20 Practices | HK$3,888 |
| 10 Morning Mysore Practice You must confirm your selected days upon registration | HK$2,160 |
| Morning Mysore Practice Drop-in You must confirm your selected day upon registration | HK$240 |
Photos and video may be taken, solely for PURE marketing purposes.

Minimum Students
This programme requires a minimum of 15 students.

Early-Bird Discount
Early-Bird Price: Application sent in on or before 28 February 2021.
Regular Price: Application sent in starting from 1 March 2021.
Refunds/Cancellation
· No refund or credit will be given for cancellation starting 1 March 2021.
· Valid refunds are subject to a 10% processing fee that will be deducted from your refund.
Healthy-licious juice cleanse offer from nood food
• HK$200 discount on nood food 3-Day juice cleanse for all yoga event registrants on training dates. Ask nood food staff at your event location for details.
• 10% off all nood food items for all yoga event registrants on dates of the training.
Will I be able to teach right after I graduate from this programme?
Yes. All the course materials taught in this course prepare students with all the foundational knowledge and skills needed to become yoga teachers. Some students take it to deepen their own personal practice, kick-start a life transformational experience, while others do it to immediately to start a teaching career. Others who do not want to proceed into teaching immediately would immerse into further trainings. More than half the students from our graduate programmes begin teaching friends, family, moving into part-time teaching in studios and then full-time teaching.
Will I be able to teach at Pure Yoga after graduating from this programme?
Pure Yoga is always open to applications and supports graduates from our programmes. We do have many teachers at Pure Yoga currently that are previous graduates. While we encourage graduates to apply with us, there is never a guarantee of job placement due to availability of openings or space within our studios. However, any graduates that apply with us are kept in our database and are advised if there are openings available.
Will Pure Yoga help with my Yoga Alliance application?
Upon successful graduation of our teacher training programmes, Pure Yoga will send the students a link to where they can apply for the Yoga Alliance certification. Our programmes and our school is Yoga Alliance accredited, meaning that students graduating from our programmes will "automatically" be approved when they apply to Yoga Alliance. From there, students will take their own steps in applying for Yoga Alliance – whether you are applying for 200-hour certification, 500-hour or so forth.
If I miss one day, will I be able to make up for it?
Students undergoing this programme must be fully committed and understand that 100% full attendance is required. They must also be willing to forgo most other personal or professional commitments for the duration of the programme – only with 100% attendance and completion of the course will students receive a certificate and no make-up of work will be given. Should there be any problems with this, students must speak with the faculty prior to the course and only under very special circumstances will it be considered.
Will I receive a certificate after the programme?
Upon successful completion, 100% attendance, and following the code of conduct – students will receive a Certificate of Completion from Pure Yoga for this teacher training programme.
*Please refer here for the full terms & conditions