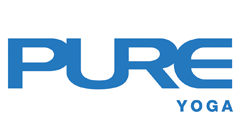 Teacher Training
Creative Yogis – 95-Hour Children's Yoga Teacher Training with Karen Wightman
22 September - 2 October, Asia Standard Tower
Are you someone who recognises the fast-paced world we are living in and the impact it is having on the health and well-being of children and teens?
Would you like to make a positive difference by empowering children of all ages to be able to manage stress, stay calm, be confident and build emotional resilience?
Creative Yogis is a Registered Children's Yoga School (RCYS) & Continuing Education Provider approved by Yoga Alliance USA. Karen Wightman is super passionate, dedicated and humbled to serve as a yoga & mindfulness educator supporting and celebrating the uniqueness of each child at every age. She would love the chance to guide YOU to confidently teach all ages and abilities appropriately, safely and meaningfully in a variety of settings. Study and certify to become an inspiring, engaging, playful and creative 'Registered Children's Yoga Teacher'(RCYT) making a positive difference in children and youth's lives.
Providing a safe space for children and teens to express their feelings and thoughts can cultivate emotional intelligence and self-regulation. It increases self-awareness, supports anxiety & depression, assists behaviour management, and enables better connect to themselves and others. As we empower children, teens & families with the holistic skills of yoga and mindfulness they begin to thrive, shine and become caring, compassionate and empathic well-rounded individuals.
Why choose this training?
The 95-hour Children's Yoga Teacher Training (RCYT) is a fully comprehensive and experiential learning programme crafted with the perfect balance of theory, embodied practice and discussions. Both fun and informative the training is facilitated in a relaxed atmosphere that inspires optimum learning.
Delivered in the format of two modules over 10 days and requires full attendance in order to obtain the 95-hour certification. All training material is in the format of comprehensive manuals, webinars, resources and access to a private Facebook group and global community of teachers for ongoing support and mentorship.
v Module One / 'Gentle beginnings, foundations and family' - Starts with our little yogis from 2-8 years who begin to explore their bodies through simple breathing practices, dance, mindfulness & mindful movement, play, song, stories, creativity and family yoga.
v Module Two / 'Blossoming tweenies and tuning into teens' - The journey continues with our fabulous preteens 9-12 years and our teens 13-18 years at a time of huge transformation. Incorporating postures and challenges, breathing practices, mindfulness meditations, games, reflective activities, deep relaxation and creative self-expression. We inspire them to discover the peaceful and brave warrior within who's capable of navigating the bumpy road to young adulthood as we support them with gentle humour, authenticity and deep compassion.
Please note: Yoga Alliance Registered Yoga Teachers (RYT200) will be further eligible for the specialty designation as a RCYT upon the completion of the course and additional requirements. Please note that the modules are also open for drop-in and may be completed at any of the locations allowing for greater flexibility and at a pace that suits you. If you do wish to attend individual modules only, these hours can still be counted as Continuing Education Training (CET) Hours for Yoga Alliance RYT with your 'certificate of completion'. Students will also receive reading assignments prior to and during the training in order to fulfil the non-contact hours required.
Module 1: Gentle Beginnings, Foundations & Family
(Teaching Yoga & Mindfulness to ages 2-8 and Family Yoga)
22-26 September (Wednesday – Sunday)
**45 Contact Hours / 2 Non-Contact Hours via Reading Assignment

The seeds we plant in our bodies and minds at an early age create the potential for a happy, healthy and joyful life. In our busy world we are experiencing children as young as preschool age being impacted by the effects of stress. Evidence-based research shows us the value and health benefits of sharing the tools of yoga and mindfulness to support this precious age.

'Gentle beginnings, foundations & family', is an invitation to YOU to reconnect to your inner-child and immerse yourself in 5 whole days as you step into the world of children's yoga and mindfulness. Learn to nurture and nourish, connect and inspire children and their families through mindful movement, dance, simple breath awareness, creativity, mindfulness activities and practices, games, laughter and song whilst remembering just how great JOY feels. The training is crafted with the perfect balance of both theory and practice facilitated in an interactive, educational, fun and dynamic format. The comprehensive modules are relevant and age-appropriate, exploring the tools that children and their families grow to love and benefit from. Family yoga and special events for parent and child continue to gain popularity as stress levels rise, family time lessens, and quality time becomes precious. This is a unique opportunity to bring all ages together to share laughter, movement, bonding, connection and play whilst reminding us all of what truly matters in our lives.

It is my heartfelt intention to enable YOU to feel practically equipped, confident and ready to teach. As you embark on your journey of teaching our 'youngest yogis', I cannot wait to guide you to discover a bursting tool bag that will both captivate and engage the whole family.

Training Content
• Benefits of Yoga and Mindfulness
• Our role and specialism
• The developmental stages
• Embody and practice teach
• The beauty of unique learners
• Safety, yoga anatomy & physiology
• Class structure & behaviour management
• Yoga philosophy in action
• Circle, music and chanting
• Mindfulness meditations and activities
• Simple, fun breathing exercises
• Warm ups and creative asanas
• Partner and group poses
• Games and activities
• Yoga through story
• Art and creative self-expression
• Relaxation
• Using props and tools
• Crafting your classes
• Yoga in schools and all settings
• Family yoga and special events
• The Biz and being a 'yogipreneur'

Training Materials
• Comprehensive manuals
• A & P – mini manual and webinar
• 'Creative Yogis Colouring Book' – Teachers Resource - PDF printable, downloadable version
• Mentorship and ongoing inspiration – Teachers private Facebook group and global community

Module 2: Blossoming Tweenies & Tuning into Teens
(Teaching Yoga & Mindfulness to ages 9-12 and 13-18)
28 September – 2 October (Tuesday – Saturday)

**45 Contact Hours / 3 Non-Contact Hours via Reading Assignment

Our fabulous preteens and teens are the special population that need and benefit from yoga and mindfulness the most. It is a delicate and tender time in their lives largely influenced by the huge changes taking place both internally and externally.

This training provides a solid foundation of practical knowledge and relevant skills to enable YOU to inspire, engage, empower and support this fabulous and diverse age group. Comprised of a system of comprehensive modules designed to explore age-appropriate yogic and mindfulness tools, the training is facilitated through a balance of theory and embodied knowledge in a fun, creative, informative and interactive format.

I am both passionate and motivated to guide this special population to confidently use the tools, skills and practices, to feel their benefits and take them 'off the mat' and implement them in their daily lives. By being better equipped and prepared, students can begin to manage increasing school stress and pressure, support themselves when feeling worried, anxious or depressed, and practise self-regulation to help navigate difficult emotions as and when they arise. It is essential for them to be aware of sustainable coping mechanisms and tools that help to build emotional resilience, instil positive mental health, and promote physical well-being. Additionally, this aids in the gentle and gradual development of an internal place of refuge, stillness and sense of stability that can help to support stress.

This is deeply rewarding work where demonstrating genuine authenticity, humility and compassion matter. These qualities help to gain trust, confidence and respect at a vulnerable time in their lives and are the key to our success in this role. On a less serious note, what keeps them coming back to the mat each week is our ability to be creative, engaging and 'FUN', whilst reminding them of the true value of both 'PLAY' and time out in their busy and demanding lives.

Training Content
• Tuning into 'Preteens' and 'Teens'
• Benefits of yoga and mindfulness
• The developmental stages
• Neuroscience of the preteen and teen brain
• Honouring our unique learners
• Yoga anatomy & physiology
• Yoga philosophy in action
• Class elements, structure and behaviour management
• Mindfulness meditations and activities
• Mudras, yoga with your hands
• Breathing for calm, balance and energy
• Yoga poses, sequencing and safety
• Sun and moon salutes
• Partner and group poses
• Yoga games and connection
• Themed activities promoting self-esteem, confidence, acceptance, compassion
• Anxiety tool box
• Blossoming goddesses and peaceful warriors
• Sleep, relaxation and yoga nidra
• Creativity, journaling and reflection
• Exploring the chakras
• Practice teach and embodied learning
• Crafting creative classes
• Yoga in action
• Yoga in school and all settings
• The Biz and being a 'yogipreneur'

Training Materials
• Comprehensive manuals
• A & P – mini manual and webinar
• 'Yogadalas Colouring Book' – Teachers Resource - PDF printable, downloadable version.
• Mentorship and ongoing inspiration – Teachers private Facebook group and global community
Module 1: Gentle Beginnings, Foundations & Family
(Teaching Yoga & Mindfulness to ages 2-8 and Family Yoga)
22-26 September (Wednesday – Sunday)
9.00am-6.00pm
45 Contact Hours / 2 Non-Contact Hours via Reading Assignment
Module 2: Blossoming Tweenies & Tuning into Teens
(Teaching Yoga & Mindfulness to ages 9-12 and 13-18)
28 September - 2 October (Tuesday – Saturday)
9.00am-6.00pm
45 Contact Hours / 3 Non-Contact Hours via Reading Assignment
**In case of studio closure due to the pandemic or unexpected circumstances, training will be conducted online via Zoom.
Who can join?
If you have a passion and a desire to share the benefits of yoga and mindfulness with children, teens and families, then this training is for you. Whether you are a yoga teacher, trainee, practitioner or educational professional, this training offers continuing education. Health-care professionals, therapists, social workers and child psychologists can find inspiration and techniques to share in the workplace. To our very special parents and grandparents – I invite you to join and discover how to bring yoga play and mindfulness into your children's lives as a way to enrich and nourish your time together in creative and health-orientated ways. It is not essential but recommended that you have at least one year of personal practice that informs a basic understanding and experience of the fundamental yoga poses.

Mission Statement
We offer this training in an effort to grow our community of committed yoga practitioners, empowering those who demonstrate dedication to a personal practice, by sharing the knowledge, skills and tools we have learned so that they too can start teaching yoga.

We intend to guide trainees toward a healthy self-confidence, while at the same time invoking in them a sense of humility and excitement, knowing that they are at the beginning of a long journey.
About Karen Wightman
Karen Wightman is the Founder and Senior Trainer of Creative Yogis – a vibrant and passionate yoga & mindfulness provider in the Byron Shire, NSW Australia. She is both a local and international children's yoga instructor, advisor, teacher trainer and children's art teacher with more than 18 years of experience.

Karen first began practising yoga in Thailand in 1995 and initially assisted in children's yoga classes under the guidance of her teacher Justin Herold in the Iyengar Yoga School in Bangkok in 2003. She then went on to coordinate a 3-year programme at Satit Kaset International Programme in Bangkok.

In 2006, Karen moved to Australia to immerse herself fully in the study of yoga with Master Teacher Nicky Knoff where she completed her first RYT 200 hours teacher training in the Knoff system. She met world-famous Rachel Zinman in 2007 and finally completed her second teacher training in the Ishta System becoming a RYT 500 hours in 2014 after a period of extensive study.

Karen has continued to develop her skills in children's yoga since 2007 training with a number of leading teachers and pioneers in the field. Kylie Peters of 'Simply Kids', Christy Brock Miele of 'Yoga 4 Teens', Lorainne Rushton of 'Zenergy Yoga 4 Kids' and Charlotta Martinus of 'Teen Yoga Foundation'.

She currently facilitates local and international teacher trainings and workshops in Australia, Japan, Europe as well as Hong Kong, Singapore and Shanghai in collaboration with Pure Yoga. When Karen is not a 'travelling yogi', she spends her time teaching the children and teens that continue to inspire her work. Her mission is to empower children and teens with yogic and mindfulness tools that enable them to support their holistic health, well-being and manage stress.

Yoga Alliance Registrations
• Creative Yogis RCYS, E-RYT 500 hours-Experienced Registered Yoga Teacher
• Specialty RCYT-Registered Children's Yoga Teacher
• YACEP-Yoga Alliance Continuing Education Provider
 Module 1: Gentle Beginnings, Foundations & Family
(Teaching Yoga & Mindfulness to ages 2-8 and Family Yoga)
22-26 September (Wednesday – Sunday)
Module 2: Blossoming Tweenies & Tuning into Teens
(Teaching Yoga & Mindfulness to ages 9-12 and 13-18)
28 September - 2 October (Tuesday – Saturday)
Full 95-Hour Training
Early-Bird 20% Discount: HK$12,800 (ends 31 July)
Regular Price: HK$16,000
Module 1 / Module 2
Early-Bird 20% Discount: HK$7,500 (ends 31 July)
Regular Price: HK$9,375

*Prices include certification, manuals and all other training materials.
Photos and video may be taken, solely for PURE marketing purposes.
Application
Please complete an online application form or email us to apply. You will be notified by email within 3-5 days of its approval along with a Welcome Letter outlining payment procedures and further details. Application is NOT required for Morning Intensives. Please register at studio reception.
Studio Closure: 
In case of studio closure due to the government's social distancing measures, the Teacher Training will continue as per the schedule but online via Zoom.
Early-Bird 20% Discount:      
Early-Bird Discount ends 31 July 2021. Please see above for listed prices.
Studio Closure
In case of studio closure due to the pandemic or unexpected circumstances, training will be conducted online via Zoom.
Refunds/Cancellation:    
No refund or credit will be given for cancellation starting 1 August 2021.
All refunds are subject to a 10% processing fee that will be deducted from your refund.
Healthy-licious juice cleanse offer from nood food:
$200 discount on nood food 3-Day or 6-Day juice cleanse for all yoga event registrants on workshop dates. Ask nood food staff at your workshop location for details.
10% off all nood food items for all yoga event registrants on dates of the workshop.
Enquiries
For enquiries, please email events@pure-yoga.com
*If there is any discrepancy between the printed and web versions, the web version shall prevail.
__________________________________________________________________________________________

Waiver of Liability
Your Physical Conditions and Safety

1. You understand that it is your responsibility to consult a physician regarding your ability to participate in the physical activities involved in the Training Course and that participating in the physical activities undertaken on the Training Course imposes physical demands upon you, and in particular you understand that the intensive nature of the yoga instruction provided on the Training Course, particularly in respect of hot yoga, will impose extra physical demands on you over and above those which you would experience, in a less intensive yoga practice session, or at cooler temperatures, and in lower humidity when engaging in any or comparable exercise.

2. You shall not participate in any of the physical activities on the Training Course whilst suffering from any infections or contagious illnesses, diseases or other ailments including but not limited to open cuts, abrasions, open sores or minor infections, where there is any risk that such use or participation in such conditions may be detrimental to the health, safety, comfort or physical conditions of other participants in the Training Course; you will bring any such matters to the attention of staff of PURE if in any doubt.

3. If you are pregnant, under medication and/or suffering from or having suffered from any medical disability you are strongly advised to seek the advice of a qualified medical practitioner before commencing any of the physical activities available on the Training Course.

4. No person who is under the influence of drugs or of alcohol is permitted on the Training Course.

5. You acknowledge and voluntarily assume (i) your responsibility to assess your level of fitness and general health (including where appropriate consulting your physician or doctor) and (ii) the risks of serious injury that are associated with physical activity of any kind including any variety of yoga, meditation and breath work practice and participation in yoga related activities or activities related to the Training Course (collectively the "Activities") including those off studio or PURE Facilities premises. You confirm that you shall retain all control and direction over your Activities at all times. You voluntarily assume full liability and accept the risk of harm, including physical injury and discomfort as a result of your participation in the various Activities in the Training Course.

Limitation of Liability
1. You hereby acknowledge that you are aware that in participating in the physical activities available on the Training Course, and in using the facilities there are risks or possibility of injury.

2. To the fullest extent permitted by applicable law, PURE, its related corporations and their respective servants, agents, employees and officers (collectively referred to in this Clause 2 as the "PURE Entities") shall not be liable for any loss or damage to property or in respect of any bodily injuries, illness or death of you, howsoever caused, aggravated or incurred arising out of or in any way connected with your participation in the Training Course and other services.

3. You hereby acknowledge that you understand and voluntarily accept the risks of injury involved in your participation in the Training Course. To the fullest extent permitted by applicable laws, you hereby agree the PURE Entities shall not be liable in contract, tort (including without limitation negligence), pre-contract or other representations or otherwise out of or in connection with your participation in the Training Course, for any claims, demands, damages, economic loss (including without limitation, loss of revenues, profits, contracts, business or anticipated savings), loss of good will or reputation, or special or indirect consequential losses in any case. You further agree not to hold the PURE Entities liable for any wilful act or omission, default, fraud or negligence of any other person or guest or third party within PURE operated facilities.

4. You hereby agree to defend, fully indemnify on demand and hold harmless the PURE Entities from and against all liabilities, claims, expenses, damages and losses including legal fees (on an indemnity basis) which the PURE Entities may suffer arising from any breach of these terms and conditions by you, or in connection with any act, omission, default, negligence or conduct of you in connection with any other liabilities arising out of you or any services under this Agreement. This obligation to indemnify PURE shall survive the termination of the Agreement.
Will I be able to teach right after I graduate from this programme?
Yes. All the course materials taught in this course prepare students with all the foundational knowledge and skills needed to become yoga teachers. Some students take it to deepen their own personal practice, kick-start a life transformational experience, while others do it to immediately start a teaching career. Others who do not want to proceed into teaching immediately would immerse into further trainings. More than half of the students from our graduate programmes begin teaching friends, family, moving into part-time teaching in studios and then full-time teaching.

How do I become a RCYT (Registered Children Yoga Teacher)?
To receive the Yoga Alliance USA RCYT specialty designation and accreditation, you will first need to be RYT200. However, a 200-Hour RYT training can be done either prior to or after the training. On completion of the additional requirements of 30 hours of teaching practice and with the full 95-hour certificate, you can then use the simple automated process that is done via the Yoga Alliance website. Once your information has been logged and the certificate uploaded, your lead trainer will be contacted by email to approve your request. Each individual student is responsible for this process and, on approval, will be able to add the RCYT designation to their credentials.

I teach children but have never done yoga before. Can I still join the course?
It is recommended that you have a minimum of one year's yoga practice prior to joining. This is encouraged as it enables you to have a basic understanding of the foundational poses and terms and maximises your overall learning experience.

Do I need to attend the modules in order and take both?
The modules can be taken alone and in any order that is convenient for your schedule. However, they do follow the developmental progression from our smallest yogis through to teens, so it can also be beneficial to study them sequentially. If you are drawn to teach a particular age group, then feel free to choose the module specific to this area of interest.

Do we get to practise-teach with children during the training?
We will have special public community classes for students to both observe and practise-teach. You can bring your own children and are encouraged to ask friends who may like to participate as well.

If I need to miss a session, will I be able to make up for it?
Students enrolled in this programme must be fully committed and understand that full attendance is required. If there is a need to miss any sessions, it will be decided on a case-by-case basis. Please indicate any of such requests during application.

Will I receive a certificate after the programme?
Upon successful completion of the programme and following the Code of Conduct – students will receive a Certificate of Completion (Yoga Alliance Accredited) from PURE Yoga for this teacher training programme.
Angela Ball – Yoga Teacher
Being with Karen is been a joy! The warmth and welcoming attitude inspired us all do our best in the whole process, everything is explained well, the energy is consistent, dedication and passion in her sharing is amazing and nobody is left behind, our children took part in the sharing circles and activities too. Karen really is a Mummy Butterfly 🦋
Anna Susanne – Yoga Teacher
Karen is a very loving teacher who empowered us throughout our journey in this course. She delivered her content wholeheartedly, with such deep passion and generosity. The content of her course was so comprehensive and the level of detail was impeccable! I would love to join Karen in her future trainings as well.
Cecilia Yau – Yoga Student
Thank you very much for being here with us in this wonderful journey, it was my first zoom training (and the longest I have ever had). Yay, we made it!! I was so glad that my hesitation a few months ago didn't move me away (you are energetic and magnetic!) It is truly grateful to be part of the journey in the last two weeks, Karen! I am used to be a shy turtle, and I know it is alright to be who I am. Hope we will have chance to meet in person and we definitely want to have a party with you, let's rock!

Cecilia Yau – Parent.
Karen bought 300% of passion, energy and devotion to this training. I had ample opportunity to practice teaching, gain knowledge and skills to find my confidence to be a kid's yoga teacher. Karen your positive energy and passion enlighten every student's heart. I would highly recommend this training'
Heidi Poon, Yoga Teacher from Pure Yoga, Hong Kong
Words won't be enough to express the gratitude for everything I experienced at this training, under your guidance, Karen. What I have learnt from you that is your passion, patient, love and understanding to our young generations. Teaching children is not only a job, it is a mission. Without having any expectation on this teacher training and I hesitated to enrol because online training is something very new to me. And now, at the end of it, I am totally mind-blowing! I so appreciate for your effort in every second to keep us engage, waking up 3am every day for teaching! And your unconditional love to share every knowledge and information you have to us. Really, thank you for everything, Karen. From a place of unknown, and now, I am so sure and have more confident to share what I have gotten from you, to our young generations!
I would like to recommend Karen's 95-hour Creative Yogis Teacher Training, to everybody if you want to embark on this magical journey. And I wish her and Creative Yogis the best of luck in all of our future endeavours.
Jennifa Chan – Yoga Student
I attended Creative Yogis 95-hr Kids Yoga training with Karen Wightman in Oct 2020 and it completely blew my mind and opened my eyes in so many ways. As a devoted yoga practitioner and a full-time yoga teacher to adults, I have learned so much more from Karen. Her detailed and thoughtful, easy-to-follow training manuals and class structure makes the knowledge easy to absorb and you will be so ready to teach once you completed the training. Karen is such a kind and loving soul. Her love and passions are always shown in her teachings and it is such a joy for every moment when I learned from her. Karen's extensive knowledge on yoga and meditation and philosophy made this training integrated very well. Last but not least, Karen's experience in working with kids and her amazing creativity are such great assets that I wouldn't recommend any other training for Kids Yoga but hers. This training exceeded my expectation and I am forever grateful to have crossed path with Karen.
Katie Chan – Yoga Student
Karen is a resourceful and professional trainer! I'm inspired by her passion, knowledge & empathy, esp towards the kids.
Sally Tse – Yoga Teacher
Karen is kindhearted, experienced and generous to share everything she has to us! Her kindness, commitment and passion is unbeatable. Grateful for being her trainees.
Wendy Nainani – Preschool Teacher
The Teacher Training Facilitator, Karen Wightman is without a doubt an inspiring, resourceful and a great mentor. It is my privilege to train through her who ensured that no stones were unturned by delivering her teaching wisdom and tips.
Freddie Wong – Yoga Teacher, Hong Kong, Oct, 2020
Karen is professional, resourceful, energetic, passionate, loving, and caring. She brings infinite experiences, daily positive vibe and up-to-date resource materials to this ever-changing landscape of kid's yoga teacher training. I am very grateful and find myself extremely lucky to be one of her Creative Yogis trainees in this trying time of 2020. With the time difference between HK and the UK, she has to wake up daily around 3am (UK time) for the 14 days teaching us, yet she is as fresh as you would imagine the sun first thing in the morning until we finish in the evening 8 hours daily; this is pure dedication and professionalism. She warms our hearts with her infinite energy and invaluable experiences. She empowers us greatly I believe each every one of us from this TT will be able to become the kids Yoga teacher that makes her proud!
MayMay - Early Years Educator (Graduate of RCYT October 2020, Hong Kong)
As an experienced educator with over 18 years of teaching experiences, I loved to work with sincere trainers and people with a positive vibe. During our 14 days training, I am amazing with Karen's teaching practices and how she bought the entire training in action with massive love and inspirations were displayed in her lesson plan.
Believe it or not, it took me 5 years before I took Karen's RCYT due to different reasons in life, but I am telling you it really worth my time and energy. Today I met a specialist liked myself that love to explore new teaching materials and kept up with the world with taking unlimited courses.
Educator is a lifetime job and I really enjoy how Karen was able to inspire every student in our group. Of course, from her training, we can see how keen she was as an educator with unlimited sharing with her collections of reference books (LOL!) and unlimited ideas from top to bottom. It just blew us away with lots of information. Karen's willingness to share in every single aspect, just touches my soul. I am so heartfelt to learn from this awesome lady.
Her passion inspired others her energy level is uplifting. You never got bored on what you are learning from the course, 14 days of RCYT training went by liked the speed of light.
From the bottom of my heart, Karen is a true yogi and displayed the love of sharing and caring. All you can asked for, when you realized that you are in good hands and learnt from another experienced educator. I just felt so blessed, thank you once again for all the wonderful moments and memories we had together.
If you believe you are a fun person and love kids, this is the perfect way to explore your inner child
*Please refer here for the full terms & conditions