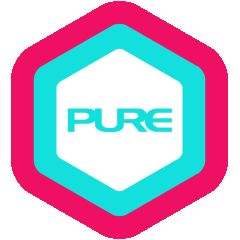 Teacher Training
Attitude of Gratitude: A 200-Hour Yoga Alliance Accredited Teacher Training Programme with Sandy Shum
Singapore
First 12 sign-ups enjoy additional savings (5 slots left)

To register, kindly click on the "Register Now' button below, or email to events@pure-yoga.com
If we concentrate on what we have, we'll always have more. If we concentrate on what we don't have, we'll never have enough. With the attitude of gratitude, this teacher training seeks to transform and evolve you – centring around cultivation, expression, meditation, and practice with intent.
Under Sandy's careful guidance and tutelage, come discover how this programme can greatly advance your personal practice as well as give you the confidence and competency required to teach safely and effectively.
This part-time training is flexible for working professionals, aspiring teachers and yoga practitioners wanting to further their yoga journey. You will thoroughly review the key components of yoga and discover how your practice fits into its history and philosophy. The focus will be on traditional Hatha Yoga – gaining an extensive and thorough understanding of the basic asanas, intelligent sequencing as well as alignment and adjustment concepts. The training is structured in accordance with the Yoga Alliance standards on Asana Practice, Yogic Practice, Anatomy and Physiology, History and Philosophy, and Teaching Methodologies.
The fundamental skills you learn in this programme will give you a solid foundation from which to either teach a yoga class or to deepen your yoga practice.


Yoga Alliance Accredited School
Pure Yoga is a registered school with Yoga Alliance. Our teacher training programmes and teachers are internationally accredited, have exclusive recognition and qualify for the 200-hr Yoga Alliance Certification.
Yoga Alliance is an international governing board for yoga teachers and training programmes in the U.S and globally. Graduates of our programme are automatically eligible to register as a RYT (Registered Yoga Teacher) with Yoga Alliance. Becoming a RYT means having a higher profile and gaining international recognition as a yoga teacher, attributes that many hiring studios look for.


Mission Statement
We offer this training in an effort to grow our community of committed yoga practitioners, empowering those who demonstrate dedication to a personal practice, by sharing the knowledge, skills and tools we have learned so that they too can start teaching yoga.
We intend to guide trainees toward a healthy self-confidence, while at the same time invoking in them a sense of humility and excitement, knowing that they are at the beginning of a long journey.
Syllabus Breakdown 
| | |
| --- | --- |
| Techniques, Training & Practice  | 100 Hours |
| Anatomy & Physiology | 20 Hours |
| Yoga Philosophies & Ethics   | 30 Hours |
| Teaching Methodologies & Practicum | 50 Hours |
| Total | 200 Hours |
I. Techniques, Training & Practice [100 hours]
Asana - Historical contexts; asana practice - (1) standing poses; (2) forward bends; (3) backward bends; (4) arm balances; (5) hip openers; (6) twists; (7) inversions; (8) restorative; complete sequencing; anatomical and alignment principles and contraindications

Pranayama and subtle body - Historical context; practice; complete sequencing

Meditation - Knowledge of key terms; meditation methods; chanting, mantras and mudras
II.Anatomy & Physiology [20 hours]
Anatomy - Skeletal system, including major bones; types of joints; major muscles involved in asanas; types of muscle contraction

Physiology - Nervous system, including "fight, flight, freeze" stress response; vagal theory; overall mind-body connection; cardiovascular / circulatory, endocrine, digestive systems as they relate to yoga practice; respiratory system, including muscles that affect breathing, involuntary v voluntary breath, how air enters and leaves the body

Biomechanics - Types of joint movements; joint stabilisation; safe movement as it pertains to balancing, stretching, awareness, trauma; contraindications, misalignments and adaptations
III.Yoga Philosophy & Ethics [30 hours]
History - Yoga lineage, style and methodology; vedas, vedanta, hatha, colonial and modern yoga

Philosophy - Definition of yoga and key terms; relationship between asana, pranayama and meditation; Yoga Sutras; Bhagavad Gita; Upanishads; Hatha Yoga Pradipika; self-reflection on philosophy relating to practice

Lifestyle - Yoga and diet; gunas; balanced diet

Ethics - Ethical precepts; Yoga Alliance Scope of Practice and Code of Conduct; equity in yoga; accountability measures; self-reflection on ethics relating to practice and learning
IV.Teaching Methodologies & Practicum [50 hours]
Teaching methodology - Sequencing; pace; environment; dialogues for effective teaching; the art of demonstrations; the art of adjustment; class management

Professional development - Yoga-related professional organisations; credentialling process; Scope of Practice and Code of Conduct; lifetime learning and continuing education; professionalism including punctuality, consistency and cleanliness; marketing and promotion; liability insurance, waivers and invoicing

Practicum - Practice teaching; mentorship and feedback
10 July – 28 August 2022
Tuesdays to Thursdays: 6:30pm to 9:00pm
Saturdays & Sundays: 9:00am to 6:30pm


 *Break Week 9-11 August 2022

 *No lessons on Mondays & Fridays

The programme is designed so that it is easier for students to commit, whilst allowing for ample rest and time to assimilate the information and knowledge gained weekly
Sandy Shum
Born and raised in Malaysia, Sandy later moved to Singapore for work. She took her first yoga class after a downfall in her life in 2002 and was hooked.
She went on to obtain her first Yoga Instructor's Certificate awarded by the Vivekananda Yoga Centre in 2004 and has been teaching since then. She also completed certifications from Yoga Vidya Gurukul in 2009 and 2010, Universal Yoga in 2013 – and continues to enrich her practice and studies in Yoga.
Sandy's classes are focused on the union of body and mind via the breath. Through alignment instruction and individual awareness, she helps students to strengthen and free both body and mind.
Sandy has discovered how Yoga has blessed and changed her life. Her goal is to help bring the same feeling to others through its practice.


QUALIFICATIONS & CERTIFICATIONS
Hot CET

Universal Yoga

Diploma in Yogic Study at Yoga Gurukul India

Certification in Yoga Instructor Course at Yoga Gurukul India

Yoga Instructor Course Certification in Vivekananda

Certification in Dharma Yoga Wheel
[ Yoga Alliance Accredited 200-Hour Yoga Teacher Training Programme ]
 
Full Training
S$4,280 (Early-bird 20% Discount ends 1 June 2022)
Regular Pricing: S$5,350
* Yoga Alliance Accredited Certificate will be awarded upon completion of programme
* Prices include prevailing taxes, manuals and all other training materials. 
Photos and video may be taken, solely for PURE marketing purposes.
 
Early-Bird 20% Discount
Early-Bird Price: Application sent in on or before 1 June 2022.
Regular Price: Application sent in starting from 2 June 2022.
 
Refunds/Cancellation
No refund or credit will be given for cancellation starting 2 June 2022.
All refunds are subject to a 10% processing fee that will be deducted from your refund.
 
Special offer from Nood food
$1.00 off all nood food items for all yoga event registrants on dates of the training.
$2.00 off all smoothies and juices for all yoga event registrants on dates of the training.
$1.00 off all coffee or tea for all yoga event registrants on dates of the training.
*If there is any discrepancy between the printed and web versions, the web version shall prevail.
Will I be able to teach right after I graduate from this programme?
Yes. All the course materials taught in this course prepare students with all the foundational knowledge and skills needed to become yoga teachers. Some students take it to deepen their own personal practice, kick-start a life transformational experience, while others do it to immediately start a teaching career. Others who do not want to proceed into teaching immediately would immerse into further trainings. More than half of the students from our graduate programmes begin teaching friends, family, moving into part-time teaching in studios and then full-time teaching. 
 
 
Will I be able to teach at Pure Yoga after graduating from this programme? 
Pure Yoga is always open to applications and supports graduates from our programmes. We do have many teachers at Pure Yoga currently, who are previous graduates. While we encourage graduates to apply with us, there is never a guarantee of job placement due to availability of openings or space within our studios. However, any graduates that apply with us are kept in our database and are advised if there are openings available. 
 
 
Will Pure Yoga help with my Yoga Alliance application? 
Upon successful graduation of our teacher training programmes, Pure Yoga will send the students a link to where they can apply for the Yoga Alliance certification. Our programmes and our school are Yoga Alliance accredited, meaning that students graduating from our programmes will "automatically" be approved when they apply to Yoga Alliance. From there, students will take their own steps in applying for Yoga Alliance – whether you are applying for 200-hour certification, 500-hour or so forth.
 
 
If I need to miss a session, will I be able to make up for it? 
If there is a need to miss any sessions, it will be decided on a case-by-case basis. Please indicate any of such requests during application.
 
 
Will I receive a certificate after the programme? 
Upon successful completion of the programme and following the Code of Conduct – students will receive a Certificate of Completion (Yoga Alliance Accredited) from Pure Yoga for this teacher training programme.
*Please refer here for the full terms & conditions
About the teacher