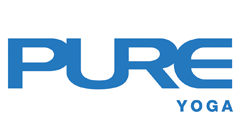 Retreats
Oasis in the City Retreat with Laura Gutkowski
14-16 May , Sai Kung - The Pier Hotel
Come join Laura for a super fun-filled weekend of activities and socialising on her urban retreat in the most scenic of Hong Kong city escapes.
This 2-night staycation will combine yoga, relaxation and 'you time' in the great outdoors.
All levels are welcome on this well-deserved holiday away from the chaos of our much-loved city.
2 nights / 3 days: 14-16 May (Friday – Sunday)
Tentative Daily Schedule:
14 May (Fri)
3:00pm - 7:00pm Arrive at Hotel Check-In (Regular check-in time is 3:00pm, feel free to arrive at the Hotel by then.)
8:00pm-10:00pm – Welcome Dinner
15 May (Sat)
7:00am – 8:30am - Pranayama & Asana Practice
9:00am – 10:30am Breakfast
10:30am – 1:30pm Hiking / Trekking Mountain Meditation / Beach Meditation
2:00pm – 4:00pm Late Seafood Lunch
4:00pm - 6:00pm – Free Time
6:00pm – 7:00pm Sunset Yoga Practice
7:00pm – 7:30pm Yoga Nidra at Hotel
8:00pm - Outdoor BBQ Dinner
16 May (Sun)
8:00am – 9:00am Yin / Restorative Yoga Practice
9:00am – 10:30am Breakfast
11:00am – Check out
11:30am – Visit Hoi Ha Wan Marine Park / Blue Sky Sports Club
1:00pm – Lunch and depart from the Activity Centre
Laura Gutkowski 
Born and raised in Romania, Laura holds a bachelor's degree in Journalism. She was talent-spotted at an early age and was an international model for many years. Her career brought her to Hong Kong, with which she immediately fell in love and decided to stay and settle down.
Laura stepped into her first yoga class in 2015 with the guidance of a good friend while seeking some relaxation after an intense gym workout. It came as a surprise that she felt a deeper attachment with the practice than expected. A year on and Laura found herself living in the UK and practising at a local Manchester yoga studio. She was attracted by the energetic style of teaching and her asana practice shaped into a beautiful yoga routine.
Since then Laura has devotedly offered her students dynamic, passionate, alignment-based classes with the hope of making them stronger, invigorated, and simultaneously grounded and deeper connected with their bodies.
Through her personal yoga practice, Laura discovered a deeper sense of self-awareness, becoming more grounded through meditation and feeling healthier & stronger through her asana practice. As Laura continues to grow as a teacher and yogini, her curiosity about all that yoga can offer also continues to expand, giving her a greater sense of connection to her body, mind & spirit.
QUALIFICATIONS & CERTIFICATIONS
The Foundation Training for Yoga Teachers Yoga Alliance Registry Registered Yoga School with Patrick Creelman & Rinat Perlman (200 hours), 2017
Inclusive of:
- 2 nights' accommodation and service charges
- All yoga fees
- Welcome dinner
- Daily breakfast
- Complimentary Wi-Fi access
- Complimentary parking for 1 car
- Netflix channels
- NOW TV channels
- Free access to outdoor swimming pool (subject to opening period)
- Free access to gym (subject to opening hours)
- Free shuttle bus service to Sai Kung town and Hang Hau MTR station (refer to hotel website for schedule)
PACKAGE PRICES:
All prices below are per person for 14-16 May (2 nights / 3 days)
Room Category

Early-bird (ends 20 April)

Regular Price

Standard Terrace

(Fully Booked)

Single Occupancy

Double Occupancy

HK$5,500

HK$3,850

HK$6,111

HK$4,278

Deluxe Terrace

(Available)

Single Occupancy

Double/Twin Occupancy

HK$6,128

HK$4,239

HK$6,808

HK$4,710
Please choose ONE package:
* If you have a partner for Share room, please indicate partner's name upon registering.
* Partners must also submit a separate registration.
*If you have no indicated partner, the Twin-share option will be subject to availability only.
Rooms are on a first-come-first-served basis. Reserve your preferred room choice now!
Photos and video may be taken, solely for PURE marketing purposes.
Early-Bird 10% Discount:       
Last day for Early-Bird Discount is 20 April 2021.
Refunds/Cancellation:    
No refund or credit will be issued for cancellations starting from 21 April 2021.

A 10% package price administration fee applies to all refunds or cancellations.
Minimum Students
This programme requires a minimum of 6 students.
Insurance:
Insurance is not included in the package; therefore, we highly urge you to arrange your own insurance if needed.
Contact & Enquiries
Healthy-licious juice cleanse offer from nood food
$200 discount on nood food 3-Day juice cleanse for all yoga event registrants. Ask nood food staff at your event location for details.
*If there is any discrepancy between the printed and web versions, the web version shall prevail.
*Please refer here for the full terms & conditions