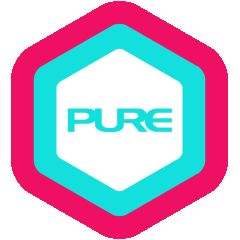 Teacher Training
The Path of Yoga 200-Hour Alignment Yoga Teacher Training with Jen Kentrup
Part 1: 21-27 August / Part 2: 23-29 October / Part 3: 4-10 December Starstreet Precinct – Wan Chai
"Yoga does not just change the way we see things; it transforms the person who sees."
-- BKS Iyengar
Transform your body with daily practice
Build strength, flexibility and mobility, and gain experiential insight and understanding of Yoga asana.
Transform your mind through meditation and subtle-body practices
Gain insight and grow your sensitivity and compassion.
Transform your daily experience through knowledge and wisdom
Deepen your understanding of the world around you through the study of the traditional teachings of Yogic philosophy
Transform from a student into a teacher
The Path of Yoga is a holistic training programme, integrating the many branches of Yoga. Through study, practice and self-reflection, you will gain the understanding, knowledge and skills necessary to teach yoga with confidence.
This Yoga Alliance certified 200-hour teacher training programme is offered in 3 modules over 4 months and concludes with trainees teaching a public class at PURE Yoga.
This programme is open to aspiring teachers as well as students who are interested in deepening their knowledge and practice.
Topics covered in this training include:
Practice Teaching
Working with

Props/Assisting/Adjusting
Teaching Methodology/Sequencing/Class

Management
Professional

Development
Yoga

Asana
Meditation
Pranayama
Anatomy/Physiology/Biomechanics
Subtle Body/Esoteric Anatomy
Yoga

Philosophy
Yoga

History
Yoga Ethics
Yoga Alliance Accredited School
PURE Yoga is a registered school with Yoga Alliance. Our teacher training programmes and teachers are internationally accredited, have exclusive recognition and qualify for the 200-hr Yoga Alliance Certification.

Yoga Alliance is an international governing board for yoga teachers and training programmes in the U.S. and globally. Graduates of our programme are automatically eligible to register as a RYT (Registered Yoga Teacher) with Yoga Alliance. Becoming a RYT means having a higher profile and gaining international recognition as a yoga teacher, attributes that many hiring studios look for.

Mission Statement
We offer this training in an effort to grow our community of committed yoga practitioners, empowering those who demonstrate dedication to a personal practice, by sharing the knowledge, skills and tools we have learned so they too can start teaching yoga.

We intend to guide trainees toward a healthy self-confidence, while at the same time invoking in them a sense of humility and excitement, knowing that they are at the beginning of a long journey.

For enquiries, email teachertraining@pure-yoga.com
Asana
Practise and learn over 100 Level 1 and 2 poses as found in Light on Yoga
Learn how to practise safely
Learn how to prevent injury for you and your students
Learn how to modify poses and assist your students to keep them safe
Learn essential alignment teachings: Foundation/Basic form/Actions of poses
Learn the 5 principles of alignment

 

that

 

apply to every pose
Learn the structural and anatomical actions of poses
Learn how to create maximum stability within each pose
Learn how to find maximum extension and opening in each pose
Learn how to practise with props including straps,

 

blocks,

 

blankets,

 

bolsters and chairs
Learn hands-on physical assists and adjustments

 

Learn risks and contraindications for poses
Understand the effects of poses

 

experientially and scientifically
Teaching Skills, Methodology and Professional Development
Learn practical teaching skills with over 20 hours of practice teaching
Learn clear effective cueing for over 100 poses
Learn how to intelligently sequence a class
Learn how to teach with props including straps,

 

blocks,

 

blankets,

 

bolsters and chairs
Learn how to incorporate subtle anatomy,

 

yoga history and philosophy into your class
Learn hands-on assists and adjustments
Learn how to manage a class effectively
Learn how to bill, schedule, promote, do events

 

for

 

and manage your career as a young teacher
Learn how you can find

 

your

 

voice as a teacher
Anatomy/Physiology/Biomechanics with world-renowned Leslie Kaminoff
Building Blocks: Sthira & Sukha / Connective Tissue / Bones / Muscles
Breath: Prana & Apana / Diaphragm / Ujjayi / Bhandas
Muscle Physiology: Strength / Flexibility / Movement / Joints
The Spine: Curves / Disks / Back

 

pain
The Lower Limbs: Feet / Knees

 

/ Hips / Pelvis / Walking / Alignment in Standing Postures
The Upper Limbs: Hands & Wrists / Forearms

 

/ Elbows

 

/ Shoulders

 

/ Alignment in Inversions
Subtle body/ Esoteric anatomy
Learn the Chakra system
Learn the Bhandas
Yoga History, Philosophy and Ethics
Study the timeline of Yoga and the lineage of Alignment Yoga
Learn the important figures in both

 

yoga history and contemporary yoga
Study the traditions of Yoga philosophy including Vedanta,

 

Ancient Tantra,

 

Advaita Vedanta,Buddhism and their relationship to the Yoga practice

 

Study the ancient literature of Yoga: Patanjali's

 

Yoga Sutra,

 

The Vedas,

 

The Bhagavad Gita
Understand accountability, ethical concerns and responsibility of a Yoga teacher
Pranayama
Learn the anatomy and physiology of the chest and the movement of the breat.
Learn and study the basic techniques for Ujjaii, Viloma, Sama Vrtti and Udiana Bhanda
Learn and gain insight

 

into

 

the subtle practices of Yoga Nidra (yogic sleep)
Meditation
Learn the basics of meditation and several techniques
Experience the challenges and benefits of a daily

 

meditation

 

practice
Part 1 - 21-27 August 
Part 2 - 23-29 October
Part 3 - 4-10 December
| | |
| --- | --- |
| 7:30am – 9:30am | Meditation, Asana & Pranayama |
| 10:00am – 12:30pm | Lecture |
| 2:00pm – 6:00pm | Lecture, Asana, Meditation |
Practice Teaching Class:
10 December
Texts To Be Covered
•          Light on Yoga
•          Patanjali's The Yoga Sutras
•          The Upanishads
•          The Bhagavad Gita
Jen Kentrup 
Jen is a student and teacher of alignment-based yoga asana, rooted within the traditions of the Iyengar teachings. She holds a E-RYT 500 certification and has more than 10,000 hours of teaching experience. She has taught numerous workshops and training and leads her own Yoga Alliance registered 200-hr YTT and an annual retreat in Kathmandu, Nepal.
As a teacher, she wants to challenge her students and have them feel enriched and empowered, supported and cared for. Her aim is for them to experience and explore the balance between the rigorous strength and precision of the alignment-based practice and its expansive freedom.
Jen believes wholeheartedly that yoga is a transformational healing modality with enormous potential for everyone, and it is her goal to share this love, passion and understanding with all her students. 
QUALIFICATIONS & CERTIFICATIONS
The Upanishads Edwin Bryant 2020
WildLotus Tibet intensive 2019
Eyal Shifroni Singapore Chair Yoga training 2019
Iyengar Intensive – Carrie Owerko, 2019/2018/2017
Iyengar Intensive – Raya UD, 2018
Iyengar Intensive – Manouso Manos, 2018
WildLotus 300-hr Teacher Training – Patrick Creelman, 2017
Iyengar Intensive with Faeq Biria, 2016
Practice Intensive – Rinat Perlman, 2015-2016
The Heart of the Matter – Pema Chödrön, 2016
Yoga Anatomy – Martin Kirk, 2016
Akhanda Yoga Rishikesh (100-hr) – Yogrishi Vishvketu, 2016
Advanced Teacher Training (100-hr) – Patrick Creelman, 2014
Teacher Training (200-hr) – Ana Forrest, 2013
FULL TRAINING OPTION
 

SUPER OFFER

(ends 31 May)

Early-bird 10% Discount

(ends 21 July)

Regular Price

Full Training

HK$30,800

HK$33,800

HK$37,556
 MORNING INTENSIVE OPTION
 

Full 21-Day

Morning Intensive

One Part 7-Day

Morning Intensive

Daily Drop-in

Price

HK$6,720

HK$2,590

HK$450
Photos and videos may be taken, solely for PURE marketing purposes. 
Training Language
 English
Minimum Students
This programme requires a minimum of 15 students.
Early-Bird Discount
SUPER OFFER: Application sent in on or before 31 May 2023.
Early-Bird Price: Application sent in on or before 21 July 2023.
Refunds/Cancellation
No refund or credit will be given for cancellation starting 22 July 2023.
Valid refunds are subject to a 10% processing fee that will be deducted from your refund.
All applications for a refund (medical & emergency reasons) must be made within 3 days after the event finishes.
Healthy-licious juice cleanse offer from nood food
1. 10% off for all nood smoothies
2. $5 off for all nood cold-pressed juices


Special offer from KURIOS
15% off all KURIOS regular-priced products for all yoga event registrants on dates of the workshop.
Contact & Enquiries
For enquiries, please email events@pure-yoga.com
To register, please contact any PURE Yoga studio or see reception. 
Will I be able to teach right after I graduate from this programme?
Yes. All the course materials taught in this course prepare students with all the foundational knowledge and skills needed to become yoga teachers. Some students take it to deepen their own personal practice, kick-start a life transformational experience, while others do it to immediately to start a teaching career. Others who do not want to proceed into teaching immediately would immerse into further trainings. More than half the students from our graduate programmes begin teaching friends, family, moving into part-time teaching in studios and then full-time teaching.
Will I be able to teach at PURE Yoga after graduating from this programme?
PURE Yoga is always open to applications and supports graduates from our programmes. We do have many teachers at PURE Yoga currently that are previous graduates. While we encourage graduates to apply with us, there is never a guarantee of job placement due to availability of openings or space within our studios. However, any graduates that apply with us are kept in our database and are advised if there are openings available.
Will Pure Yoga help with my Yoga Alliance application?
Upon successful graduation of our teacher training programmes, PURE Yoga will send the students a link to where they can apply for the Yoga Alliance certification. Our programmes and our school is Yoga Alliance accredited, meaning that students graduating from our programmes will "automatically" be approved when they apply to Yoga Alliance. From there, students will take their own steps in applying for Yoga Alliance – whether you are applying for 200-hour certification, 500-hour or so forth.
If I miss one day, will I be able to make up for it?
Students undergoing this programme must be fully committed and understand that 100% full attendance is required. They must also be willing to forgo most other personal or professional commitments for the duration of the programme – only with 100% attendance and completion of the course will students receive a certificate and no make-up of work will be given. Should there be any problems with this, students must speak with the faculty prior to the course and only under very special circumstances will it be considered.
Will I receive a certificate after the programme?
Upon successful completion, 100% attendance, and following the code of conduct – students will receive a Certificate of Completion from PURE Yoga for this teacher training programme.
*Please refer here for the full terms & conditions