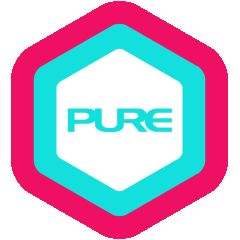 Teacher Training
Limitless: Unlocking Your Deeper Potential (200-Hour Yoga Teacher Training with Jai Patil & Lily Feng)
Yoga-Alliance Accredited Teacher Training
An immersive journey to enhance AWARENESS, KNOWLEDGE & EXPERIENCE
Learning how to teach and exploring the many facets of yoga can help build expertise and knowledge, elevating one's understanding of yoga practice for better physiological and psychological well-being. The true goal of this programme is to aid students in developing and unlocking their inner potential, paving the way forward in their personal yoga journey.
Correct practice of techniques requires proper understanding of the techniques' roots along with their correct execution. Learning a systematic teaching methodology that is consistent with human anatomy in the sequencing of postures and movements is key to safe and proper practice. Good sequencing skills enable physical balance in every part of the body; and having a focused and open mind brings about a balanced state of mental capacity. In this programme, Jai and Lily will explore all the above and be your loyal partners throughout this meaningful journey.
Better understanding of the philosophical and practical aspects behind the practice of postures and meditation can also greatly help in maintaining a healthier, happier, and more sensible lifestyle.
This 200-hour Yoga Alliance Accredited Teacher Training programme is Hatha and Vinyasa Yoga-centric, requires commitment and self-discipline, and will provide the following key takeaways:
Mastering the art, techniques and principles of Yoga

Being a well-rounded yoga practitioner and aspiring teacher who understands the physical, physiological, psychological and philosophical aspects of Yoga

Unlocking your deeper potential to better practice and teaching

Building your confidence and transforming you to embrace larger challenges

A platform for you to grow, not only professionally in yoga but also in your personal yoga journey
Techniques, Training, Practice
Asana Mastery

Detailed learning of Sanskrit names and their corresponding English names for most of the basic and intermediate level asanas

A complete suite of Standing, Forward Bends, Back Bends, Twisting, Supine, Prone, Arm Balances & Inversions will be covered

Alignment and Foundations of each asana group

Variation Asanas for beginners, intermediate and advanced practitioners, and hands-on adjustments

Intelligent progression from basics towards intermediate and advanced levels

Dialogues of basic asanas for efficient class instruction and management

Functional alignment

Contraindications and Safety Notes

Usage of props – blocks, straps, bolsters, blankets, chairs, mat and modern props (for beginner and intermediate students)

Pranayama & Subtle Body

Mastering breathing techniques

Explains various breathing techniques and their health benefits

Three main Nadis

Prana Vayu Dhyana

Koshas, Kleshas, Chakras

Meditation

Knowledge of Key Terms

Meditation Methods

Chanting, Mantras and Mudras

Benefits of Meditation and relation to yoga practice
Anatomy & Physiology
Anatomy Introduction

Functional Anatomy

Anatomical Position and the three planes of movement

The Skeletal System (hips joint, shoulder joint, knee joint, spinal column)

Muscular System & Connective Tissue (limbs, abdominal muscle group, back muscle group, gluteal muscle group, pelvic floor muscle group)

The Skeletal and Muscular System in relation to the training syllabus

Common injuriwa in sports, yoga, & physical recovery

Exercise Contraindication
Physiology
Nervous System

Respiratory System 

Alimentary System

Homeostasis and Endocrine System
Biomechanics
Introduction of Biomechanics

Biomechanics in relation to yoga practice

Types of joint movement and safe practice

Enhancing mobility and stabilisation

Contraindications, misalignment, and safety considerations
Yoga Humanities
Introduction to Yoga and its 

r

oots

Branches of Yoga

History and Modern History (Main Yogic Epics, Vedas, Upanishads, Bhagavad Gita, etc.)

Streams of Yoga (Jnana Yoga, Raja Yoga, Bhakti Yoga, Karma Yoga, Mantra Yoga, Hatha Yoga, Kundalini Yoga, etc.)

Yoga Sutras of Patañjali – Important Sutras, their spiritual values and applications in modern yogic science

Relationship Between Asanas, Pranayama and Meditation

Philosophical approach to learning, practi

s

ing and teaching yoga

The Vedas 

The Upanishads 

Yoga Ethics
Professional Essentials (Teaching Methodology & Practicum)
Teaching Methodology

Concepts of classroom management

Sculpting a class for students with different needs

Crafting the skill of a teacher and realising associated responsibilities and purposes

Art of lesson planning and sequencing a group class

Art of cueing (verbal, visual, physical cues)

Theme, introduction and closing for professional classes

Building confidence in verbal communication skills and body language

Finding your unique voice and style of teaching

Professional Development

Ethical Guidelines for Yoga teachers

Professional Guidelines for Yoga teachers

Commitment to roots of Yoga

Importance of Continuing Education and the way forward

Concept of business elements involved

Practicum

Teaching practice within small groups (from early stage of training to develop confidence, voice, pacing)

Leading a small group, class, and peer / mentor review

Applying knowledge and skill sets from previous sessions

Learning to build sequence for self-practice at different stages of personal development
5 March 2022 – 21 May 2022 (Weekend Programme)
Saturdays and Sundays
8:30am – 10:30am – Morning Intensives
10:30am – 11:00am – Break
11:00am – 13:00pm – Lecture, Group Work, Discussion, Teaching Practice
13:00pm – 14:00pm –Lunch Break
14:00pm – 15:00pm – Yoga Nidra, Mantra Chanting and Sanskrit Asana Names
15:00pm – 15:15pm Tea Break
15:15pm – 18:45pm – Lecture, Group Work, Discussion, Teaching Practice
18:45pm – 19:15pm – Clearing Doubts / Self-Study / Self-Practice
* No lesson on 16 & 17 April (Rest week)
** Homework Assignment: Written assignments may be offered to build greater knowledge absorption and enhance overall learning progression.
Students who are interested in participating should bear in mind that this will be a physically and emotionally demanding programme. It will require a strong commitment and personal sacrifice as well as the support of the student's primary support network. 

Interested students must:
• Have a deep desire to learn and personally explore the deeper dimensions of yoga
• Have a minimum of 12 months of regular yoga practice
• Be free of major injuries going into the programme
• Have a coachable attitude and a keen sense to learn
• Be willing to forgo most other personal or professional commitments for the duration of the programme
Lily Feng (ERYT200)
Lily was very intrigued when she stepped into yoga by chance, and many unexpected things happened on the mat. She soon discovered that the yoga mat is a place where she can find gratification and mind-body connection. Through consistent practice and continuous learning, she wants to share the joy of yoga and her love for it with more people.
Besides being a qualified yoga teacher, Lily is also a certified personal trainer. She has a wealth of experience in Pilates, sports rehabilitation, etc., and integrates multi-faceted training into her classes. Lily believes that everyone needs different exercises to meet their different goals. She expertly maintains just the right balance of guidance and difficulty when she teaches. Lily encourages students to use their own rhythm, focus on breathing and perception, practise awareness of the body, bravely challenge and enjoy every exercise, to express their inner emotions and to explore their inner and outer worlds.
Qualifications and Certifications
RYT500 Vinyasa Teacher Training, 2020

50-hour Professional Acrobatics Training, 2018

ERYT200 Vinyasa Teacher Training, 2017

Animal Flow Training, 2017

Land-power Teacher Training, 2017

CrossCore Rotational Bodyweight Training, 2016

Sports Therapist Training, 2016

Pilates Training, 2015

50-hour Maternal Yoga Teacher Training, 2013

100-hour Yin Yoga Teacher Training, 2013

200-hour Hatha Yoga Teacher Training, 2012 
Jai Patil(ERYT-500)
Jai always loved playing sports. It was a yoga practitioner friend who inspired him to step onto the mat and this same friend's motivation fuelled Jai's practice. Regular physical asana practice gave him the opportunity to participate in University Yoga Competitions, and those competitions created a certain discipline in his life along the path of yoga. He is grateful to have met his very unique and disciplined guru – GuruJi Bsavaraj, Hadalagi – who inspired him to complete yoga courses Shri Krishna Yogashram.  
One of these was a teacher training in 2005, where he gained deeper insight into the Hatha yoga method that he had learned from childhood. Soon after, he discovered Ashtanga Vinyasa in Mysore and in 2009 learnt the primary series for 45 days in Sthlam8 with Master Ajay – an experience that he found invigorating and helpful for the weaker parts of his body. In 2010, Jayaprakash attended a 200-hour teacher training at the Sivananda Institute of Madurai that focused on the process of self-discipline and was a turning point in his expanding vision of spirituality. In late 2014 he went to Bali to attend a 2-week programme with his beloved teacher Matthew Sweeney, fell in love with self-practice classes and was intrigued by Matthew's popular system of Vinyasa Krama. Jayaprakash currently practices Chandra Krama.
Jai aims to help his students understand the purpose of practising yoga rather than just making practice a habit. "It matters to me how much the degree of awareness evolves in one's lifetime!" His approach is not merely to aid students in achieving greater flexibility and strength but rather to attain the discipline that must be created out of yogic sadhana. With this level of practice, Jai believes it is possible to make the planet one united nation.
QUALIFICATIONS AND CERTIFICATIONS
300-hr Hamsalife Teacher Training Course, 2018

200-hr Chandrakrama (Moon Series) with Matthew Sweeney, 2015

300-hr Ashtanga Vinyasa with Matthew Sweeney, Bali, 2015

200-hr Sivananda Yoga, 2012

Yoga Teacher Training Course/Talent Search Development Summer

3-month Training Camp with Krishna Yogashrama, Guledgudd

Certificate of Teacher Training, Sthalam8 Ashtanga Yoga Shala, Mysore, India

Ashtanga Mysore Vinyasa in Mandala Yoga Shala, Mysore, India
Limitless: Unlocking Your Deeper Potential (200-Hour Yoga Teacher Training with Jai & Lily)
Full 200-Hour Programme
RMB 19,800 (only for the first 20 sign-ups)
RMB 22,800 (for registrations received before 31 January 2022)
RMB 28,500 (for registrations received from 1 February 2022)
*You can also scan the QR code below to register for your chosen programme
Photos and videos may be taken, solely for PURE marketing purposes.
Application
Please complete an online application form or email us to apply. You will be notified by email within 3-5 days of its approval along with a Welcome Letter outlining payment procedures and further details. 
Early-Bird Discount
Early-Bird Price: Application sent in on or before 31 January 2022.
Regular Price: Application sent in starting from 1 February 2022.
Refunds/Cancellation:   
All refunds are subject to a 10% processing fee before 31 January 2022.
All refunds are subject to a 30% processing fee starting 1 February 2022.

Processing fee will be deducted from your refund.
Minimum Students
This programme requires a minimum of 10 students.
Special offer from PURE Apparel and nood food
20% off all P

URE

 Apparel retail products for all yoga event registrants on dates of the workshop.

20% off all nood food items for all yoga event registrants on dates of the workshop.
*Please refer here for the full terms & conditions