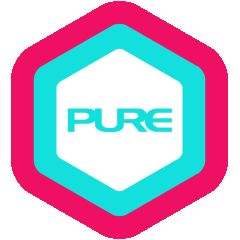 Teacher Training
TRANSCEND – Glorify the Teacher Within with Samrat Dasgupta
This training course aims to deepen trainees' practice and knowledge in different aspects of yogic disciplines, preparing them to embrace yoga as their lifelong profession. It will focus on further enhancing trainees' understanding of yoga philosophy, mastering their yoga practice and stabilising the connection of the body with the mind and soul. It is this union with the mind that helps to identify one's limitations and potentials, which is key to helping students delve into the world of teaching and giving.

Our unique training comprises multiple layers of learning that are weaved together into a customisable experience. We understand that each individual's need, level and experience is different and this training emphasises each individual's personal practice as the source of their teaching. This is achieved by combining intensive study of the techniques and mechanics of fundamental postures, cultivating practical hands-on adjustments, deepening enquiry into yoga philosophy, exploring the principles of duality, delving into more advanced anatomy understanding, exploring values and beliefs of Ayurveda, and engaging in further spiritual development.

This will be a life-changing experience that emphasises the journey and evolution of an individual. Our yoga path is continuous and in order to transcend, trainees must engage in ongoing study by growing their own practice as well as inspiring others at the same time. This course will equip trainees with all the intellectual, mental and physical tools to glorify the teacher within themselves.

This training will nurture yoga teachers who have completed 200-hour foundational training to be better teachers by refreshing their teaching techniques and experiences for leading different types of classes catered for different body types through an anatomical and spiritual aspect. This will also be an opportunity for yoga teachers to consolidate and deepen their prior teaching experience with profound yoga knowledge.

This training is demanding, both emotionally and physically. It is purposely scheduled over approximately 2.5 months during weekends and holidays, which will give students time to assimilate the information, their weaknesses and strengths to adapt to the necessary changes through revisions and embed the newly found knowledge in their daily lives.
Yoga Alliance Accredited School
Pure Yoga is a registered school with Yoga Alliance. Our teacher training programmes and teachers are internationally accredited, have exclusive recognition and qualify for the 300-hr Yoga Alliance Certification.
Yoga Alliance is an international governing board for yoga teachers and training programmes in the U.S and globally. Graduates of our programme are automatically eligible to register as a RYT (Registered Yoga Teacher) with Yoga Alliance. Becoming a RYT means having a higher profile and gaining international recognition as a yoga teacher, attributes that many hiring studios look for.
Mission Statement
We offer this training in an effort to grow our community of committed yoga practitioners, empowering those who demonstrate dedication to a personal practice, by sharing the knowledge, skills and tools we have learned so they too can start teaching yoga.
We intend to guide trainees toward a healthy self-confidence, while at the same time invoking in them a sense of humility and excitement, knowing that they are at the beginning of a long journey.
The 300-hour curriculum comprises the below 6 key areas:

1. Asana

A. ALIGNMENT

Alignment analysis on individual postures including inversions, arm balances, backbends, seated and twisted postures. It will be composed of detailed discussions on proper alignments and common misalignments via demonstrations and observations, application of muscle groups to reduce effort, and effective cueing. Proper use of props for different levels of postures to keep anatomical alignment.
B. ANATOMY

Gain an understanding of the human anatomy and be able to connect it with the correct alignments. Learn to teach students how to practise safely with a breakdown of anatomy in Standing Poses, Backward Bends, Forward Bends, Inversions, Hip & Arm Balances.

C. HANDS-ON ASSISTANCE & AJUSTMENTS
Approach adjustments with confidence and use this as a valuable communication tool to engage with students. Learn the art of adjustments on different contact points and modifications required for different body types to be injury-free.

D. INTELLIGENT SEQUENCING
Learn effective sequencing and class planning for different levels of classes ranging from beginner to advanced. There will be in-depth discussions on creating fun and challenging sequences for each posture category.

E. PRACTICUM & REFINMENT
There are many opportunities to practise teaching in small as well as larger groups and to receive dedicated and dynamic feedback. Only by accepting feedback from peer trainees can teachers learn to grow and overcome humility.

2. Practice

A. MORNING PRACTICE
This 2.5-hour Asana practice will include various levels of inversions, arm balances, backbends, pranayama and meditation. Develop a strong personal practice and leverage this learning to make classes livelier and adaptable to each student's needs.

B. EVENING PRACTICE
This is a 1-hour self-practice at the end of each teaching day where students will be guided in any challenging area by Samrat.

C. YIN YOGA
Origin, concepts and values in yin-yang duality. An overview of basic yin poses with theory on tension and compression. Students will be able to understand the anatomy of Yin poses and the method to work with connective tissues, muscles and fascia.

3. Mind

A. PRANAYAMA
An integral part of the morning practice is to energise the body and calm the mind via different breathing techniques. Practise mindful breathing by creating awareness to free our mind.

B. MEDITATION
Foster the mind by learning different types of meditation and mind-stilling techniques such as mantra meditation, body scan, chakra meditation, breath awareness meditation, visualisation, etc. Trainees are encouraged to a 20-minute, twice daily meditation practice. Introduction to the commonly faced obstacles whilst attempting to meditate and the outcomes.

C. SHATKARMAS
Learn different cleansing rituals and techniques, specific instructions and specific desired outcome for each technique aimed at purifying the body and mind. These purification techniques include Neti, Kapal Bhati, Dhauti, Basti (Enema), Nauli and Trataka.

D. MANTRA & KIRTAN
Learn the stories and intention behind each mantra. Create harmony through chanting and kirtan. Trainees will be exposed to the joy and bliss brought to the community by kirtan practice.

4. Yoga Tradition

A. YOGA HISTORY & PHILOSOPHY
The key part of becoming a teacher is to understand and share the history and ritual of yoga practice and how it has transformed through the years of evolution. The sessions will cover key aspects of history and ancient texts including the Veda, the Upanishads, Ayurveda, the Bhagavad Gita and relating that to daily practical use. Furthering of Sanskrit language skills relating to key concepts and asanas.

B. YOGA LIFESTYLE
An overview of Ayurveda and understanding of the doshas – Vata, Pitta and Kapha. Discussion on Ayurvedic constitution and Ayurvedic application to asana practices.

C. YOGA ETHICS
We will touch on ethical guidelines of yoga teachers, how to build a yogic community with dignity and integrity. It is also crucial to understand the value of teaching yoga as a service to others through yoga.

5. Entrepreneurship

A. THE BUSINESS
Yoga is a practice of transformation – an inward journey of self-discovery. And every entrepreneur knows that starting, growing and maintaining a business is also a practice of personal transformation which includes brand/business – time management, finance, goal setting, strategic approach to social media.

B. THE CHANNELS
Yoga teachers are not restricted to teaching at a studio anymore – trainees can venture into different ways of teaching and building relationships with students via the internet, unique yoga coaching packages, yoga retreats, workshops and private yoga lessons.

C. THE NETWORK
This advanced teaching training gives trainees the opportunity to meet a group of people sharing a common profession or interests. Use them as support, a sounding board, and proof-readers. No doubt the relationships built will get trainees one step closer to becoming successful yoga entrepreneurs.

6. The Teacher

A. SEQUENCE & PLAN
Trainees will be taught to sequence and plan classes of different types (hatha, vinyasa, yin, etc.) for different levels ranging from beginner, intermediate to advanced students. Sculpt a class for self-practice and for different body types in 1-on-1 private classes and learn themes to conduct workshops.

B. IMPROVE TEACHING SKILLS
Trainees will be taught to teach practicum within small groups and subsequently large groups to gain confidence, the right tone of voice and body language. Be confident to teach different levels and types of classes, pranayama practices, Yoga Nidra and chanting.

C. ASSIMILATE OLD AND NEW KNOWLEDGE
Assimilate knowledge on alignment and body structure to provide physical adjustments to students and to address different concerns arising from various body types. Consolidate old knowledge with new knowledge from different perspectives. Explore different teaching styles and hands-on adjustment techniques to learn the fundamentals of assisting.

D. BE EACH OTHER'S TEACHER
Expect to learn from Samrat and other fellow trainees. Participate in teaching practicum sessions through which trainees observe different teaching styles. Continuous feedback cycle from training leaders and peers to cultivate a mutual learning environment.

E. FIND YOUR VOICE
Although students might have already been teaching on a regular basis, there may still be areas of hesitation or confusion as to how to best present oneself as a yoga teacher. Consistent guidelines and mentorship will be provided to help students increase their confidence level.
10-13,17-21 September (Module 1)
1-4, 8-12 October(Module 2)
7-10, 14-18 January (Module 3)



7:00am-9:30am Morning Intensive Practice

9:30am-10:15am Breakfast

10:30am-12:00pm Anatomy and Asana Breakdown

12:00pm-1:30pm Lecture / Teaching and Hands-on Clinic

1:30pm-2:45pm Lunch

3:00pm-4:00pm Asana Breakdown / Chanting / Pranayama / Meditation

4:00pm-6:00pm Teaching and Hands-on Clinic

6:00pm-7:00pm Self-Study / Group Work
Morning Intensives
The Morning Intensives are the daily asana practice. The intensives run from 7:00am to 9:30am daily. They include asana, pranayama and meditation practice and the intensity will increase as the training evolves. They are an integral part of the programme where techniques are learned and skills are sharpened.

Since this part of the practice is goal-oriented and strategised as per individual body, it is an extremely helpful programme and hence we strongly encourage you to join all 27 days so that we can work on progressions over our asana practices day by day.
This part of the programme is open to students who desire a transformation in their practice but are not participating in the full Teacher Training. Those registered in the Full Teacher Training have this included in the programme.
All hours can be counted towards Yoga Alliance Registration.
Our training is designed for yoga teachers or serious students with a strong foundation.
Interested students must:
• have a deep desire to learn and personally explore the deeper dimensions of yoga;
• have graduated from a 200-hour teacher training OR have at least six months of regular teaching experience;
• be free of major injuries going into the training;
• have a coachable attitude;
• be fully committed and understand that 100% full attendance is required; and
• be willing to forgo most other personal or professional commitments for the duration of the programme 
This Teacher Training is a Professional Certification Programme that allows trainees to receive Yoga Alliance RYT 300 qualification or become registered as 500-hour certified yoga teachers along with their previous 200-hour certification under the credentials of Yoga Alliance.
Samrat's practice began at the age of 7. After his second year of practice, Yoga drove him to continue his inculcation with higher motivational spirit. Samrat holds prestigious yoga titles like Yoga Jyoti, Yoga Saundarya, Yoga King, Yoga Shree, and eventually the acclaimed "Champion of Champions" award in the All-India Yoga Asana competitions in 1999. With years of practice, Samrat gradually realised that yoga is not merely limited to sport or an exercise to strengthen and lengthen – its greatest benefits are cultivating self-discovery and acceptance through its spiritual embrace. It's a science of healing oneself and attaining a state of mindfulness that eventually leads to positive actions and a person's growth in the ocean of universal energy. Teaching yoga for him is an honour of being able to share the gift of this holistic science with the world.

Samrat started his teaching career in Hong Kong in 2004. He has encountered many other teachers who have ushered him into his role of life with clarity and exposed him to the next level of spiritual development through practice. Samrat conducts teacher trainings, workshops, yoga conferences and retreats globally.

Samrat has devoted his life to the subject of yoga and is best known for his clear, precise and methodical teaching style that fuses the body's biomechanics with a balance of asana, pranayama and meditation. His tangible knowledge, curiosity and ability to transmit with openness ushers the integration of deeper consciousness to his students. Samrat paves the way for practitioners to nourish their physical and spiritual well-being, which has allowed them to evolve into successful yoga teachers working globally. Samrat's teaching style is based on functional anatomical alignment and breathe awareness. His belief is a complete practice that constitutes a still mind with clarity and consciousness in actions both inside and outside the yoga studio. His classes are accessible to practitioners of all shapes, ages and interests. Students can expect to explore their strengths, work on focus, and learn to find the hidden bliss that is the true nature of every being.
QUALIFICATIONS & CERTIFICATIONS
Certified Yin Yoga Teacher with Yin Yoga founders – Paul & Suzee Grilley, 2019
Certified AcroYoga Teacher, Acro Yoga International, 2016
Certified Yoga Therapist, Living Yoga Therapy, 2016
Certified Yoga and Ayurveda Specialist, Dancing Shiva, 2016 
Post-Graduate Diploma in Yoga, Tamil Nadu University, 2015
E-RYT 500, Yoga Alliance, 2012
Certified Teacher (Satyananda Yoga), Bihar School of Yoga, 2009
Bachelor of Science in Yoga, Indian Institute of Yoga and Naturopathy, 2007

Early-Bird Price
Register NOW until 15 August

HK$45,000

ONLINE Options (via Zoom)

Full Training

HK$38,000


Regular Price
Register from 1 May

HK$56,250

MORNING INTENSIVE PRACTICE
*Online application is NOT required for Morning Intensive sign-up
*Please register at any Hong Kong PURE Yoga Studio



Regular Price

Graduates Price

Online Options


Full Morning Intensive Practice
27 Practices

HK$9,450


HK$6,615


HK$6,750


15 Morning Intensive Practices
You must confirm your selected days upon registration

HK$6,000

HK$4,500

HK$4,500

Each Module (9-Day) Morning Intensives

HK$4,050

HK$3,240

HK$3,150

Morning Intensive Drop-in

7:00am – 9:30am

HK$550

HK$450
Photos and video may be taken, solely for PURE marketing purposes.
Minimum Students
This programme requires a minimum of 25 students
Early-Bird Discount
Early-Bird Price: Application sent in on or before 15 Augsut 2022.
Regular Price: Application sent in starting from 16 August 2022.
Refunds/Cancellation
· No refund or credit will be given for cancellation starting 16 August 2022.
· Valid refunds are subject to a 10% processing fee that will be deducted from your refund.
· All applications for refund (medical & emergency reasons) must be made within 3 days after the event finishes.
Healthy-licious juice cleanse offer from nood food
• HK$200 discount on nood food 3-Day juice cleanse for all yoga event registrants on training dates. Ask nood food staff at your event location for details.
• 10% off all nood food items for all yoga event registrants on dates of the training.
Will I be able to teach right after I graduate from this programme?
Yes. All the course materials taught in this course prepare students with all the foundational knowledge and skills needed to become yoga teachers. Some students take it to deepen their own personal practice, kick-start a life transformational experience, while others do it to immediately to start a teaching career. Others who do not want to proceed into teaching immediately would immerse into further trainings. More than half the students from our graduate programmes begin teaching friends, family, moving into part-time teaching in studios and then full-time teaching.

Will I be able to teach at PURE Yoga after graduating from this programme?
PURE Yoga is always open to applications and supports graduates from our programmes. We do have many teachers at PURE Yoga currently that are previous graduates. While we encourage graduates to apply with us, there is never a guarantee of job placement due to availability of openings or space within our studios. However, any graduates that apply with us are kept in our database and are advised if there are openings available.

Will PURE Yoga help with my Yoga Alliance application?
Upon successful graduation of our teacher training programmes, PURE Yoga will send the students a link to where they can apply for the Yoga Alliance certification. Our programmes and our school is Yoga Alliance accredited, meaning that students graduating from our programmes will "automatically" be approved when they apply to Yoga Alliance. From there, students will take their own steps in applying for Yoga Alliance – whether you are applying for 200-hour certification, 500-hour or so forth.

If I miss one day, will I be able to make up for it?
Students undergoing this programme must be fully committed and understand that 100% full attendance is required. They must also be willing to forgo most other personal or professional commitments for the duration of the programme – only with 100% attendance and completion of the course will students receive a certificate and no make-up of work will be given. Should there be any problems with this, students must speak with the faculty prior to the course and only under very special circumstances will it be considered.

Will I receive a certificate after the programme?
Upon successful completion, 100% attendance, and following the code of conduct – students will receive a Certificate of Completion from PURE Yoga for this teacher training programme.
*Please refer here for the full terms & conditions