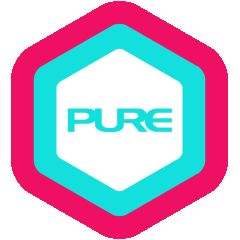 Teacher Training
Empowerment with TT Ho and Shivakumar
This part-time training is Hatha-based and catered to aspiring teachers and experienced yoga practitioners who wish to advance in their practice.
During the foundational training, you will discover the bigger picture of Yoga and how the practice fits into the history and philosophy of yoga in general. The fundamental skills learned will equip you with a foundation to teach a Hatha yoga class or deepen your personal practice.
You will embody the technical knowledge and deepen your practice to create a lasting difference for you and others that you inspire. The sessions help you to unearth what holds you back in your practice, elevate your practical knowledge and skills, advance and transform.
You will leave the training empowered as a practitioner and teacher with stronger self-expression and skills.
Completion of this course guarantees a certificate. However, you will receive your certification when the teacher determines that you are ready to teach publicly – whether it be exactly at the end of the course or some time thereafter.

Yoga Alliance Accredited School
PURE Yoga is a registered school with Yoga Alliance. Our teacher training programmes and teachers are internationally accredited, have exclusive recognition and qualify for the 200-hr & 300-hr Yoga Alliance Certification.

Yoga Alliance is an international governing board for yoga teachers and training programmes in the U.S. and globally. Graduates of our programme are automatically eligible to register as a RYT (Registered Yoga Teacher) with Yoga Alliance. Becoming a RYT means having a higher profile and gaining international recognition as a yoga teacher, attributes that many hiring studios look for.

Mission Statement
We offer this training in an effort to grow our community of committed yoga practitioners, empowering those who demonstrate dedication to a personal practice, by sharing the knowledge, skills and tools we have learned so they too can start teaching yoga.

We intend to guide trainees towards a healthy self-confidence, while at the same time invoking in them a sense of humility and excitement, knowing that they are at the beginning of a long journey.
I. Techniques, Training and Practice
Asana
• In-depth study of basic asanas: (1) Standing poses; (2) Forward bends; (3) Backward bends; (4) Arm balances; (5) Hip openers; (6) Twists; (7) Inversions; (8) Restorative
• Body awareness and alignment
• Variations and modifications
• Benefits and contraindications

Pranayama and Subtle Body
• Effects of pranayama on anatomy and subtle body
• Major pranayama techniques
• Complete sequencing of pranayama safely, including alternatives and adaptations

Meditation
• Meditation methods by lineage
• Chanting, mantras and mudras

II. Anatomy and Physiology
Anatomy
• Skeletal system, including major bones, types of joints
• Major muscles involved in asanas
• Types of muscle contractions

Physiology
• Nervous system
• Cardiovascular/circulatory, endocrine, digestive systems
• Respiratory system

Biomechanics
• Types of joint movements
• Joint stabilisation

III. Yoga Humanities
History
• History of yoga
• Lineages, style and methodology

Philosophy
• Yoga and key terms
• Yoga Sutras
• The Bhagavad Gita
• Upanishads
• Hatha Yoga Pradipika
• Self-reflection on how philosophy relates to practice



I. Techniques, Training and Practice
• Advanced practice
• Complete sequencing

II. Anatomy and Physiology
• Safe movements
• Contraindications, misalignments and adaptations

III. Yoga Humanities
Ethics
• Awareness of Yoga Sutras or similar yogic ethical precepts
• Relationship to Yoga Alliance Scope of Practice and Code of Conduct
• Comprehension of and responsibility to increase equity in yoga
• Accountability measures
• Self-reflection on how yoga ethics relate to practice and teaching

IV. Professional Essentials
Teaching Methodology
• The seat of the teacher
• Motivations
• Teacher techniques:
(1) Class management: (a) The presence; (b) Environment; (c) Beginning a class
(2) Cueing – verbal, visual and physical
(3) Sequencing and pace
(4) The art of demonstrations
(5) The art of adjustment

Professional Development
• Yoga-related professional organisations
• Ethical commitment
• Scope of Practice and Code of Conduct
• Lifetime of learning and continuing education
• General professionalism, including timeliness, consistency and cleanliness
• Marketing and promotion
• Liability insurance, waivers, invoicing

Practicum
• Knowledge, skills, experience across the key competencies
• Mentorship component, including apprenticeship and feedback
30 September
1, 2, 7, 8, 14,15 21, 22, 23, 28, 29 October
4, 5, 11, 12, 18, 19, 25, 26 November
2, 3 December

Training schedule:

Saturdays, Sundays & Public Holidays 8:30am - 6:30pm
8:30am - Meditation
9:00am - Group practice
11:00am - Lecture
1:00pm - Lunch break
2:00pm - Lecture
3:00pm - Posture clinic
5:30pm - 6:30pm - Practicum
Eligible Students
A minimum of 12 months of regular yoga practice
A deep desire to learn and personally explore the deeper dimensions of yoga
A coachable attitude
Commitment, including 100% attendance to asana practices, yogic practices, and lectures
Completed required readings
Required Reading
Light on Life – BKS Iyengar
Light on Yoga – BKS Iyengar
Yoga Anatomy – Leslie Kaminoff
Bhagavad Gita (any version)
Yoga Sutras of Patañjali (any version)
Students who are interested in participating should bear in mind that this will be a physically and emotionally demanding programme. It will require a strong commitment and personal sacrifice as well as the support of the student's primary support network.
Shivakumar

Hailing from Mysore, India, practising yoga would seem very natural to Shiva as it is part of his culture and tradition. He was introduced to a yogashala at the tender age of 6 and he has been practising ever since. In 1996, he began his yoga teaching journey in primary and high schools in India before he shifted to a professional yogashala a year later. In 2000 he followed his aspiration to spread his teaching farther – from the Middle East to Europe, Latin America to North America, and finally arrived in Hong Kong in 2008. 
Shiva is grateful to all Teachers he has encountered on his yoga path.  Their contribution to the world, their dedication to yoga and helping people in various ways through yoga practice have always inspired Shiva to pursue the same in his own life.
A demanding teacher, Shiva guides his students to practise yoga in different ways and with strict discipline. He emphasises the importance of proper body alignment and breathing – not just moving the body to form a pose but following a step-by-step method to reach heightened awareness of body, mind and self through longer holding time. He is also renowned for his therapeutic approach to yoga in helping students to improve their health both physically and mentally.
QUALIFICATIONS & CERTIFICATIONS
E-RYT 500, YACEP, Yoga Alliance
Diploma in Yoga
The world-class yoga champion in many competitions in India


TT Ho
A Chartered Accountant by training, TT was introduced to Yoga when Pure Yoga first opened in 2002, initially focusing on hot yoga. Over the years, he has practised and trained in various styles – from hatha, power vinyasa and ashtanga to yin yang, AcroYoga and aerial yoga – under different masters. TT's practice has evolved from a physical practice to a holistic approach.
Inspired by his teachers Patrick Creelman and Wendy Wyvill amongst many others, TT undertook his first teacher training in the US with Baron Baptiste in 2009. The training was transformational and stressed authenticity. He then furthered his studies with Master Yogananth Andiappan, deepening his knowledge and practice in the yoga tradition. After acquiring 500 hours' training with Master Yogananth, he was motivated to pursue a Master of Science degree in yoga & naturopathy. TT continues his lifelong journey in yoga, recently building his expertise in aerial yoga.
Through teaching yoga, TT hopes to spread its benefits and philosophy to a wider community. As Managing Editor of Asana, he is instrumental in introducing yoga masters to all and connecting with the international yoga community on yoga and related subjects. TT emphasises non-competition and compassion. His classes can be challenging at times, but students will leave feeling refreshed and energised.
QUALIFICATIONS & CERTIFICATIONS
E-RYT 500, YACEP, Yoga Alliance
MSc Yoga & Naturopathy, Manonamaniam Soudaranar University – First Class [Hong Kong/India], 2010-12
Aerial Yoga
Aerial Yoga Teacher Training Levels 1 and 2 [Indonesia], 2016 & 2019
Yoga Trapeze Teacher Training [Barcelona], 2019
Chakra Aerial Yoga Teacher Training Levels 1, 2 & 3 [UK], 2015 & 2016
Swing Yoga Teacher Training [Dubai], 2016
Gravotonics Yoga Swing Training [Indonesia], 2015
AntiGravity Restorative Yoga [Thailand], 2014
AntiGravity Fundamentals 1 & 2 [Ireland], 2014
Ashtanga Yoga
Traditional Ashtanga Yoga Practice Teacher Training Course with Manju Pattabhi Jois [UK], 2013
David Swenson – 40-Hour Primary Series Training Immersion [Hong Kong], 2011
Hatha Yoga
Advanced Hatha Yoga Teacher Training Levels 1, 2 & 3 [Hong Kong], 2009 & 2010
200-hours Yoga Teacher Training Certification Course (in conjunction and accredited by Manonmaniam Sundaranar University, India) [Hong Kong], 2009
Patrick Creelman: The Seat of the Teacher [Hong Kong], 2007
TRX
TRX Suspension Training [Hong Kong], 2022
TRX Yoga Foundations – Instructor Training [Hong Kong], 2021
TRX Group Suspension Training [Hong Kong], 2014
Vinyasa Yoga
Baron Baptiste Levels 1 & 2 Teacher Training Bootcamp [USA], 2009 & 2010
AcroYoga Immersion Training [Hong Kong], 2009
Super Early-Bird Price
Register NOW until 31 July

HK$29,500


Early-Bird Price
Register NOW until 31 August

HK$32,850


Regular Price
Register from 1 September

HK$36,500

MORNING INTENSIVE PRACTICE (8:30am-11:00am)
*Please register at any Hong Kong PURE Yoga Studio



Regular price


Full Morning Intensive Practice
22 Practices

HK$7,040
Photos and videos may be taken, solely for PURE marketing purposes.
Application
Please complete an online application form or email us to apply. You will be notified by email within 3-5 days of its approval along with a Welcome Letter outlining payment procedures and further details. Application is NOT required for Morning Intensives. Please register at studio reception.
Early-Bird Discount

Super Early-Bird Price: Application sent in on or before 31 July 2023
Early-Bird Price: Application sent in on or before 31 August 2023
Regular Price: Application sent in starting 1 September 2023
Refunds/Cancellation
No refund or credit will be given for cancellation starting 1September 2023.
Valid refunds are subject to a 10% processing fee that will be deducted from your refund.
Minimum Students
This programme requires a minimum of 10 students.
Healthy-licious juice cleanse offer from nood food
1. 10% off for all nood smoothies
2. $5 off for all nood cold-pressed juices
Special offer from KURIOS
15% off all KURIOS regular-priced products for all yoga event registrants on dates of the workshop.
Contact & Enquiries
For enquiries, please email teachertraining@pure-yoga.com.
*Please refer here for the full terms & conditions