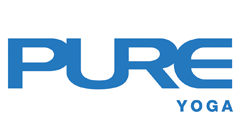 Teacher Training
Dynamic Foundation Teacher Training with Lisa Mak & Matt Boylin
Part 1: 4-10 August, Part 2: 29 September – 5 October, Part 3: 1-7 December
This training is different from other RYT200s as it focuses more on a practical, energetic and comprehensive approach to personal development as well as teaching skills. In addition to preparing attendees to teach immediately, it will also develop your unique personal skills and allow you to gain a deeper understanding of yourself and your personal practice. After completion of this training, attendees will leave feeling inspired in their knowledge and confidence on and off the mat.
The Dynamic Foundation Teacher Training is a 21-day full-time programme divided into three parts. Each part has two modules that are comprised of techniques, practice, lectures, anatomy, physiology, history, philosophy, ethics and professional essentials training. Our dynamic approach to teaching will also draw from knowledge of the five main types of modern yoga today: Vinyasa, Hatha, Alignment, Yin, and Hot Yoga. This approach will merge these aspects to develop your ability to understand and execute a well-planned, challenging, yet exciting and effective yoga class.
Lisa has over 15 years of yoga teaching experience, has studied with PURE Yoga Founding Teacher and Director Patrick Creelman, and has completed Patrick's and Frances Gairns Foundation Training, Forrest Yoga's Foundation Training, and Forrest Yoga's Advanced Teacher Training.
Matt has worked across the globe, leading teams and trainings for over 20 years. He has a martial arts background, trained with Tryphena Chia in Baptiste Power Yoga after being inspired by a challenging physical practice and has since completed additional trainings including aerial yoga and RYT300.
Lisa and Matt uniting with such different backgrounds, skills and knowledge – plus their years of yoga teaching and leadership – offers a unique opportunity for students to expand their skills significantly by learning from two diverse energetic teachers.
Yoga Alliance Accredited School
PURE Yoga is a registered school with Yoga Alliance. Our teacher training programs and teachers are internationally accredited, have exclusive recognition, and qualify for the 200-hr Yoga Alliance Certification.
Yoga Alliance is an international governing board for yoga teachers and training programs in the U.S. and globally. Graduates of our programs are automatically eligible to register as a RYT (Registered Yoga Teacher) with Yoga Alliance. Becoming a RYT means having a higher profile and gaining international recognition as a yoga teacher, attributes that many hiring studios look for.
Mission Statement
The Dynamic Foundation Teacher Training is an opportunity for personal growth and transformation. You will learn to become stronger, resilient, confident, and be the best version of yourself.
Yoga History & Philosophy
- Introduction of Yoga Sutras
- Understanding of Bhagavad Gita
- Self-reflection on How Yoga Relates to Teaching and Practice
- Different Types of Yoga
- Different Styles of Yoga
- The Fundamental 100 Asanas
- Discussion and Assignments
- The Physiological System
- The Relationship between Asana, Muscles and Joints
- Discussion and Assignments
- The Fundamental 100 Asanas
- Discussion and Group Teaching Assignments
- The Fundamental 100 Asanas
- Discussion and Assignments
- Sequencing
- Pace
- Environment
- Cueing (verbal, visual, physical)
- Class
M
anagement
- Ethics
- Code of Conduct
- Continuing Education
- General Professionalism
- Marketing and Promotion
- Mentorship, Apprenticeship, Feedback
- Private Teaching One-on-One
Part 1: 4-10 August
Part 2: 29 September – 5 October
Part 3: 1-7 December
| | |
| --- | --- |
| 7:00am – 9:00am | Meditation & Pranayama, Morning Intensive Practice |
| 9:20am – 12:20pm | Lecture |
| 12:20pm – 1:20pm | Lunch Break |
| 1:20pm – 6:30pm | Lecture, Study, Discussion, Assignments, Exam |
Morning Intensives
The Morning Intensives are the daily asana practice and include asana, pranayama, and meditation practice.
This part of the programme is open to students who desire a more profound practice and inspiration for transforming their life journey but are not participating in the full Teacher Training. Those registered in the Full Teacher Training have this included in the programme.
Students interested in participating must have a deep desire to develop their practice, increase knowledge of yoga, and be challenged physically, mentally, and emotionally. They require a strong commitment to this programme, knowing that they may need to make personal sacrifices to complete this training. 
Interested students must
• Have a minimum of 12 months of regular yoga practice
• Be free from significant injuries going into the programme
• Have a positive and coachable attitude
• Be fully committed to 100% full attendance
• Be willing to forsake most personal or professional commitments during the training
Lisa discovered her passion for yoga whilst studying in Hawaii. When she returned to Hong Kong in late 2001, she continued practising yoga at PURE shortly after they first opened. Yoga has given Lisa tremendous benefits and experiences in her life. She found that yoga brought her vital energy and made her feel whole, grounded and at peace – what she believes to form the foundation for a happy, healthy and joyful life. She also gained a better understanding of her body and inner self through regular asana practice, pranayama and mediation.  
Patrick Creelman and Ana Forrest are the main yoga teachers that haveinfluenced Lisa's practice and teaching. From her respectful teachers, she has learnt to have a positive attitude, to trust her own intuition, and to be kind to one another. She believes that teaching yoga is not just guiding her students through sequences – it is a self-awakening journey. It is a continuous process of growing and evolving together with them.
Lisa loves a fun, creative and challenging practice with music. Students willfind a good steady pace to her classes, whilst having the opportunity to go deeper in their practice. Lisa's teaching focuses on alignment, groundedness, enjoyment, reflection and meditation. Her teachingphilosophy is "Be Humble, Be Truthful, Learn & Grow!" And her number one goal is simply for students to feel "happy & free" after her class! Lisa wants her students to come to class with an open heart, open mind, curiosity and willingness to learn that goes beyond asana practice.
QUALIFICATIONS & CERTIFICATIONS
Forrest Yoga Advanced Training Course with Ana Forrest, 2009

The Ana Forrest Teacher Training Foundation Course with Ana Forrest, 2007

Seat of the Teacher Continuing Education with Patrick Creelman, 2006

The Next Step

 

–

 

Preparing to Teach: 260-hour Hatha Yoga Teacher Training with Patrick Creelman, 2006

 
During the early years of his life, Matt studied various forms of martial arts in the UK before following a busy career in business. As his work career developed, he found himself travelling to multiple locations across the globe and living in Europe, the Caribbean and the USA, before finally moving to Asia. He found his passion for yoga during his travels, as he wanted to find a suitable form of exercise that was ideal to practise whereever he was located.  
After expanding his knowledge of yoga both physically and mentally, Matt decided to leave the fast-paced corporate life in order to focus on his passion permanently. He explored many different styles of physical practice in the USA and Asia, and due to the love of martial arts in his younger years, Matt gravitated towards a more energetic flow-based practice. 
Following his passion for a lively practice led Matt to discover Power Vinyasa and then more specifically, Baptiste Power Yoga. His desire developed rapidly, and he was inspired to train as a teacher at PURE Yoga with Tryphena Chia. Matt is very thankful for Tryphena's guidance, and she has been a major influence on him throughout his time in Asia, teaching him to have a deeper understanding of all aspects of yoga and strength throughout his daily life.
In addition, Matt is very grateful for his global life experiences and uses this knowledge to create unity in everything he does. He consistently follows the Baptiste guidance and focuses on asana (poses), meditation and self-enquiry, applying them to his daily routine. Matt also incorporates this approach in his teaching style and ensures that it is adaptable to any level of physical ability. He firmly believes this to be a very important aspect for any physical practice, as no two people are identical; therefore all expressions of the same pose differ.
Matt maintains that we all remain students no matter the stage of life we are at, and he dedicates his time to constantly practising yoga, whilst also applying the lessons learnt to his teachings. He creates classes that are energetic, entertaining and challenging, regardless of physical ability. Matt asks students to arrive to their mats with an appetite to practise and in return, he generates a positive atmosphere in which to learn and develop. Matt also focuses on alignment, breathing, and both physical and mental strength throughout his sessions.
 QUALIFICATIONS & CERTIFICATIONS
Expand Your Power, Baptiste Yoga Teaching Course with Tryphena Chia (200 hours), 2018
Hand Balancing Intensive with Miguel Sant'ana, 2018
 

SUPER OFFER

(ends 30 March)

Early-bird 10% OFF

(ends 15 June)

Regular Price

Full Training

$29,800

HK$33,525

HK$37,250

1-Part Drop-in

 

HK$15,500

HK$17,245
**This Training is for the practitioners who are fully vaccinated
Morning Intensives
| | |
| --- | --- |
|   | Regular Price |
| Full 21-Day Morning Intensives (Total 42 hours) | HK$6,300 |
| 1-Part Morning Intensives (Total 14 hours) | HK$2,625 |
| 1-Day Morning Intensives (Total 2 hours) | HK$460 |
Photos and video may be taken, solely for PURE marketing purposes.
Minimum Students
This programme requires a minimum of 25 students.
Studio Closure
In case of studio closure due to unexpected circumstances – including the Hong Kong Observatory's issuing of typhoon signals 8 and above, black rainstorm warning signals – training will be postponed, and the new schedule will be decided by PURE and its teacher(s). If you cannot attend the make-up classes sessions, you can access them online as they will be recorded.
Early-Bird Discount:       
SUPER OFFER Discount ends 31 March 2022.
10% Early-Bird Discount ends 15 June 2022
Refunds/Cancellation:    
No refund or credit will be issued for cancellations starting 16 June 2022.

Valid refunds are subject to a 10% processing fee that will be deducted from your refund.

All applications for refund (medical & emergency reasons) must be made within 3 days after the event finishes.
Healthy-licious juice cleanse offer from nood food
$200 discount on nood food 3-Day juice cleanse for all yoga event registrants on training date. Ask nood food staff at your event location for details.
Contact & Enquiries
*If there is any discrepancy between the printed and web versions, the web version shall prevail.
Will I be able to teach right after I graduate from this programme?
Yes. All the course materials taught in this course prepare students with all the foundational knowledge and skills needed to become yoga teachers. Some students take it to deepen their own personal practice, kick-start a life transformational experience, while others do it to immediately start a teaching career. Others who do not want to proceed into teaching immediately would immerse into further trainings. More than half the students from our graduate programmes begin teaching friends, family, moving into part-time teaching in studios and then full-time teaching.

Will I be able to teach at PURE Yoga after graduating from this programme?
PURE Yoga is always open to applications and supports graduates from our programmes. We do have many teachers at PURE Yoga currently that are previous graduates. While we encourage graduates to apply with us, there is never a guarantee of job placement due to availability of openings or space within our studios. However, any graduates that apply with us are kept in our database and are advised if there are openings available.

Will Pure Yoga help with my Yoga Alliance application?
Upon successful graduation of our teacher training programmes, PURE Yoga will send the students a link to where they can apply for the Yoga Alliance certification. Our programmes and our school are Yoga Alliance accredited, meaning that students graduating from our programmes will "automatically" be approved when they apply to Yoga Alliance. From there, students will take their own steps in applying for Yoga Alliance – whether you are applying for 200-hour certification, 500-hour or so forth.

If I miss one day, will I be able to make up for it?
Students undergoing this programme must be fully committed and understand that 100% full attendance is required. They must also be willing to forgo most other personal or professional commitments for the duration of the programme – only with 100% attendance and completion of the course will students receive a certificate and no make-up of work will be given. Should there be any problems with this, students must speak with the faculty prior to the course and only under very special circumstances will it be considered.

Will I receive a certificate after the programme?
Upon successful completion, 100% attendance, and following the code of conduct – students will receive a Certificate of Completion from PURE Yoga for this teacher training programme.
*Please refer here for the full terms & conditions