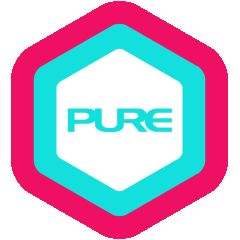 Teacher Training
Creative Yogis – 95-Hour Children's Yoga Teacher Training with Karen Wightman
Singapore
First 10 sign-ups enjoy additional discounts on top of early-bird! (2 spots left)
Early Bird ends 28 June 2022.


To register, kindly click on the "Register Now' button below, or email to events@pure-yoga.com
About the Training
Are you someone who recognises the fast-paced world we are living in and the impact it is having on the health and well-being of children and teens?
Would you like to make a positive difference by empowering children of all ages to be able to manage stress, stay calm, be confident and build emotional resilience?
Creative Yogis is a Registered Children's Yoga School (RCYS) & Continuing Education Provider approved by Yoga Alliance USA. Karen Wightman is super passionate, dedicated, and humbled to serve as a yoga & mindfulness educator supporting and celebrating the uniqueness of each child at every age. She would love the chance to guide YOU to confidently teach all ages and abilities appropriately, safely, and meaningfully in a variety of settings. Study and certify to become an inspiring, engaging, playful and creative 'Registered Children's Yoga Teacher (RCYT) making a positive difference in children's and youths' lives.
Providing a safe space for children and teens to express their feelings and thoughts can cultivate emotional intelligence and self-regulation. It increases self-awareness, supports anxiety & depression, assists behaviour management, and enables better connection to themselves and others. Empowering children, teens & families with the holistic skills of yoga and mindfulness lets them thrive, shine and become caring, compassionate, and empathetic well-rounded individuals.
Why choose this training?
The 95-hour Children's Yoga Teacher Training (RCYT) is a fully comprehensive and experiential learning programme crafted with the perfect balance of theory, embodied practice, and discussions. Both fun and informative the training is facilitated in a relaxed atmosphere that inspires optimum learning.
Delivered i n the format of two modules over 10 days and requires full attendance to obtain the 95-hour certification. All training material is in the format of detailed manuals, webinars, resources with access to a private Facebook group and global community of teachers for ongoing support and mentorship.


v Module One / 'Gentle beginnings, foundations and family' - Starts with our little yogis from 2-8 years who begin to explore their bodies through simple breathing practices, dance, mindfulness & mindful movement, play, song, stories, creativity and family yoga.
v Module Two / 'Blossoming tweenies and tuning into teens' – The journey continues with our fabulous pre-teens 9-12 years and teens 13-18 years. A significant period of transformation for both ages supported through postures, breathing practices, mindfulness and meditations.


Challenges and games still delight whilst reflective activities, deep relaxation and creative self-expression promote greater self-awareness. We guide them to discover the peaceful and resilient brave warrior within. Each capable of navigating the bumpy road to young adulthood, as we support them with gentle humour, authenticity and deep compassion.
Please note: Yoga Alliance Registered Yoga Teachers (RYT200) will be further eligible for the specialty designation as a RCYT upon the completion of the course and additional requirements. Please note that the modules are also open for drop-in and may be completed at any of the locations allowing for greater flexibility and at a pace that suits you.
If you do wish to attend individual modules only, these hours can still be counted as Continuing Education Training (CET) Hours for Yoga Alliance RYT with your 'certificate of completion'. Students will also receive reading assignments prior to and during the training to fulfil the non-contact hours required.
   
Module 1: Gentle Beginnings, Foundations & Family
(Teaching Yoga & Mindfulness to ages 2-8 and Family Yoga)
20-24 July 2022 (Wednesday – Sunday)
**45 Contact Hours / 2 Non-Contact Hours via Reading Assignment
The seeds we plant in our bodies and minds at an early age create the potential for a happy, healthy and joyful life. In our busy world we are experiencing children as young as preschool age being impacted by the effects of stress. Evidence-based research shows us the value and health benefits of sharing the tools of yoga and mindfulness to support this precious age.
  
'Gentle beginnings, foundations & family', is an invitation to YOU to reconnect to your inner-child and immerse yourself in 5 whole days as you step into the world of children's yoga and mindfulness. Learn to nurture and nourish, connect and inspire children and their families. Explore mindful movement, dance, simple breath awareness, creativity, mindfulness activities, games, laughter and song whilst remembering how JOY feels.

Crafted with the perfect balance of both theory and practice the training is facilitated in an interactive, educational, fun and dynamic format. Each module is packed with current and age-appropriate tools that children and their families grow to love and benefit from. Family yoga and special events continue to gain increasing popularity as stress levels rise and family time lessens. A unique opportunity that brings all ages together to share laughter, movement, bonding, connection and play whilst creating special memories to cherish.
 
It is my heartfelt intention to enable YOU to feel practically equipped, confident and ready to teach. As you embark on your journey of teaching our 'youngest yogis', I cannot wait to guide you to discover a bursting tool bag that will both captivate and engage the whole family.
 
Training Content
• Benefits of Yoga and Mindfulness
• Our role
• Developmental stages
• Practice teaching
• Multiple intelligence theory
• Safety, yoga anatomy & physiology
• Class structure & management
• Yoga philosophy in action
• Circle, music and chanting
• Mindfulness meditations and activities
• Simple, fun breathing exercises
• Warm-ups and creative asanas
• Partner and group poses
• Games and activities
• Yoga through story
• Art and creative self-expression
• Relaxation
• Using props and tools
• Crafting your classes
• Yoga in schools and all settings
• Family yoga and special events
• The Biz and being a 'yogipreneur'
   
Training Materials
• Comprehensive manuals
• A & P – mini manual and webinar
• 'Creative Yogis Colouring Book' – Teachers Resource - PDF printable, downloadable version
• Mentorship and ongoing inspiration – Teachers private Facebook group and global community
Module 2: Blossoming Tweenies & Tuning into Teens
(Teaching Yoga & Mindfulness to ages 9-12 and 13-18)
26-30 July 2022 (Tuesday – Saturday)
**45 Contact Hours / 3 Non-Contact Hours via Reading Assignment
Our fabulous pre-teens and teens are the special population that need and benefit from yoga and mindfulness the most. A delicate and tender time in their lives largely influenced by the huge changes taking place both internally and externally.
This training provides a solid foundation of practical knowledge and relevant skills to enable YOU to engage, empower and support this diverse age group. Delivered through comprehensive modules that are designed to explore age-appropriate yogic and mindfulness tools. The training is facilitated with a balance of theory and embodied knowledge in a fun, creative, informative and interactive format.
 
 
I am deeply passionate and motivated to guide tweens and teens to take yoga, 'off the mat' and into their daily lives. Once confident and comfortable to apply the tools and practices this becomes 'yoga in action'. Empowered with a variety of skills they are then better equipped to navigate school stress and pressure. With the dramatic increase in both anxiety and depression in our youth, the ability to self-regulate and manage difficult emotions as they arise is essential.
Sustainable coping mechanisms and tools that build resilience and promote positive emotional, mental and physical health and wellbeing can aid in the gentle development of an internal place of refuge. A place of stillness to connect to daily helps to cultivate inner peace and stability from which to support ongoing stress management.
 
 
This role requires authenticity, humility, compassion and a great sense of humour from which to gain their trust, confidence and respect at this vulnerable time. Our ability to be light, creative, caring, engaging and fun, inspires them to keep practicing. Guiding tweens and teens to experience the value of making time to relax, play and connect with one another in their busy lives is deeply rewarding. Become a much-needed 'lighthouse' by shining a light on the knowledge and practical tools that will truly support them in their daily lives.
 
Training content
• Tuning into 'Pre-teens' & 'Teens'
• Benefits of yoga & mindfulness
• Developmental stages
• Neuroscience of the pre-teen & teen brain
• Multiple intelligence theory
• Yoga anatomy & physiology
• Yoga philosophy
• Class elements & structure
• Behaviour management
• Mindfulness meditations & activities
• Mudras
• Breathing practices
• Yoga poses, sequencing & safety
• Sun & moon salutes
• Partner & group poses
• Yoga games & themed activities
• Anxiety tool box
• Blossoming goddesses & peaceful warriors
• Sleep, relaxation and yoga nidra
• Creative expression & journalling
• Exploring the chakras
• Practice teaching
• Class creation
• Yoga in school and all settings
• The Biz and being a 'yogipreneur'
   
Training Materials
• Comprehensive manuals
• A & P – mini manual and webinar
• 'Yogadalas Colouring Book' – Teachers Resource - PDF printable, downloadable version.
• Mentorship and ongoing inspiration – Teachers private Facebook group and global community

Full Schedule

Module 1: Gentle Beginnings, Foundations & Family

(Teaching Yoga & Mindfulness to ages 2-8 and Family Yoga)

20-24 July 2022 (Wednesday – Sunday), 9.00am-6.00pm


Module 2: Blossoming Tweenies & Tuning into Teens

(Teaching Yoga & Mindfulness to ages 9-12 and 13-18)

26-30 July 2022 (Tuesday – Saturday), 9.00am-6.00pm
Tuition

Early-Bird
20% Discount

Regular Price

Full 95-Hour Training

SGD$1,800

SGD$2,250

Module 1 OR 2

SGD$1,056

SGD$1,320

Enjoy 25% off regular price (Full Workshop: SGD$1,687.50)
For all PURE Yoga Teacher Training & Past Workshop / CET graduates

* Prices include GST, certification, manuals, and all other training materials.


Early-Bird 20% Discount
Early-Bird Price: Application sent in on or before 28 June 2022.
Regular Price: Application sent in starting from 29 June 2022.

Refunds/Cancellation
· No refund or credit will be given for cancellation starting 28 June 2022.
· All refunds are subject to a 10% processing fee that will be deducted from your refund.

Studio Closure
In case of studio closure due to the pandemic or unexpected circumstances, training will continue as scheduled and be conducted online via Zoom(refund policy, fees and schedule to be revised)

Special offer from Nood Food
· $1.00 off all nood food items for all yoga event registrants on dates of the workshop.
· $2.00 off all smoothies and juices for all yoga event registrants on dates of the workshop.
· $1.00 off all coffee or tea for all yoga event registrants on dates of the workshop.

* If there is any discrepancy between the printed and web versions, the web version shall prevail.
About Karen Wightman
Karen Wightman is the Founder and Senior Trainer of Creative Yogis – a vibrant and passionate yoga & mindfulness provider currently based in the UK. She is both a local and international children's yoga instructor, advisor, teacher trainer and children's art teacher with more than 20 years of experience.

Karen first began practising yoga in Thailand in 1995 and initially assisted in children's yoga classes under the guidance of her teacher Justin Herold in the Iyengar Yoga School in Bangkok in 2003. She then went on to coordinate a 3-year programme at Satit Kaset International Programme in Bangkok.

In 2006, Karen moved to Australia to immerse herself fully in the study of yoga with Master Teacher Nicky Knoff where she completed her first RYT 200 hours teacher training in the Knoff system. She met world-famous Rachel Zinman in 2007 and finally completed her second teacher training in the Ishta System becoming a RYT 500 hours in 2014 after a period of extensive study.

Karen has continued to develop her skills in children's yoga since 2007 training with a number of leading teachers and pioneers in the field. Kylie Peters of 'Simply Kids', Christy Brock Miele of 'Yoga 4 Teens', Lorainne Rushton of 'Zenergy Yoga 4 Kids' and Charlotta Martinus of 'Teen Yoga Foundation'.

She currently facilitates local and international teacher trainings and workshops in Australia, Japan, the Philippines and Europe. In addition, she teaches in Hong Kong, Singapore and Shanghai in collaboration with PURE Yoga. When Karen is not a 'travelling yogi', she spends her time teaching the children and teens that continue to inspire her work. Her mission is to empower children and teens with yogic and mindfulness tools that enable them to support their holistic health, well-being and to manage stress.

Yoga Alliance Registrations
• Creative Yogis RCYS, E-RYT 500 hours-Experienced Registered Yoga Teacher
• Specialty RCYT-Registered Children's Yoga Teacher
• YACEP-Yoga Alliance Continuing Education Provider
Lisa Fitzpatrick
Lisa has been teaching yoga anatomy internationally since 2007. She is a registered physiotherapist with over 30 years of experience and an experienced yoga teacher having completed her training with Rachel Zinman in 2007 in Ishta Yoga.
Lisa is also a writer, coach, workshop facilitator and keynote speaker. She is passionate about women's health and has dedicated her life to supporting women to transform their lives through the study and practices of women's health, embodied leadership, coaching, yoga, meditation mindfulness and the healing arts. She is the creator of Womankind, a new feminine leadership training.
​Lisa brings her wealth of knowledge of the body to us, providing the comprehensive Anatomy and Physiology component in the 95-Hr Children's Yoga Teacher Training. Her incredible years of experience enable her to guide students in how to be a safe and effective children and teens' yoga teacher.
 
 
Frankie Chan
Frankie first began practising yoga in 2003 and having always been active instantly fell in love with the physical, mental and spiritual sides of the practice. Her passion is to be of service to others, which was inspired by her numerous visits to India and time spent with her guruji in the ashram. Her studies have continued since training with Vivekananda (SVASA) and include teacher training with Patrick Creelman at PURE Yoga, pre-natal yoga, other spiritual practices, and becoming a 95-hr Registered Children's Yoga Teacher with Creative Yogis.
Frankie is a devoted mother of two wonderful boys who were her inspiration to study how best to support them with yoga and mindfulness. Frankie began studying with Karen in 2016, continued to complete the 95-hr RCYT programme and then assisted each year. As a guest teacher on the online training, she shares her practical tips and supports trainees on how to successfully teach both primary and high school aged students.
Frankie currently teaches at PURE Yoga whilst juggling the very important role of a super mum. Her classes to students of all ages are fun, encouraging and full of joy.
 
 
Lisa Greenough
Lisa has been a primary and special needs education teacher in Northamptonshire, UK for over 20 years whose passion for yoga was ignited over a decade ago.
Lisa came back to yoga as a way to find calm and relaxation when life as a teacher and mum became increasingly demanding. She started to immerse herself into further yoga training and went on to launch 'Yoga Pebbles' in 2017 to provide an inclusive yoga experience and completed her RYT 200 for adults. In this space, all children and adults can practise together regardless of need or obstacles. Inclusion is the driving passion in each and every one of Lisa's classes. As a qualified primary school teacher, Lisa believes that she can bring an educated understanding of the whole child to each of her classes and workshops. More recently Lisa launched her Yoga Pebbles Inclusive Children's Yoga training.
Lisa has been a guest teacher on the 95-hr RCYT programme since 2020. She supports students in understanding the value of inclusion in their classes as well as the skills of how to create this space and will be joining Module One.
 
 
Chloe and Sinead
Karen met Chloe when she was aged 8: 'She has been my student for more than a decade. I have been lucky enough to teach her at various stages of her life and now continue to stay connected to her as a young adult. I met Sinead at the age of 13 at a high school where I offered yoga for teens. She studied with me for almost 4 years, joined the teen training in 2020 and continues to practise now.
Chloe and Sinead met at a mini retreat for teens that I ran and now have formed a wonderful friendship. They have been joining the Module Two training since 2020 for 'teen voice'. They bring a powerful insight into the importance of being introduced to yoga at a young age and share respectively the impact of yoga in their lives then and still now as young adults.'
Will I be able to teach right after I graduate from this programme?
All the course materials taught in this course prepare students with all the foundational knowledge and skills needed to become yoga teachers. Some students take it to deepen their own personal practice, kick-start a life transformational experience, while others do it to immediately start a teaching career. Others who do not want to proceed into teaching immediately would immerse into further trainings. More than half of the students from our graduate programmes begin teaching friends, family, moving into part-time teaching in studios and then full-time teaching.
 
 
How do I become a RCYT (Registered Children Yoga Teacher)?
To receive the Yoga Alliance USA RCYT specialty designation and accreditation, you will first need to be RYT200. However, a 200-Hour RYT training can be done either prior to or after the training. If you are already registered with Yoga Alliance then you can initially log your '95 training hours' into your profile. If you would then like to upgrade to the specialty designation of RCYT, you will be required to complete 30 hours of teaching since graduating the course. Once you have logged your hours and uploaded the certificate, your lead trainer will be contacted by email to approve your request. Each individual student is responsible for this process and on approval and after an additional fee will be able to add the RCYT designation to their credential.
 
 
I teach children but have never done yoga before. Can I still join the course?
It is recommended that you have a minimum of one year's yoga practice prior to joining. This is encouraged as it enables you to have a basic understanding of the foundational poses and terms and maximises your overall learning experience.
 
 
Do I need to attend the modules in order and take both?
The modules can be taken alone and in any order that is convenient for your schedule. However, they do follow the developmental progression from our smallest yogis through to teens, so it can also be beneficial to study them sequentially. If you are drawn to teach a particular age group, then feel free to choose the module specific to this area of interest
 
 
If I need to miss a session, will I be able to make up for it?
Students enrolled in this programme must be fully committed and understand that full attendance is required. If there is a need to miss any sessions, it will be decided on a case-by-case basis. Please indicate any of such requests during application.
 
  
Will I receive a certificate after the programme?
Upon successful completion of the programme and following the Code of Conduct – students will receive a Certificate of Completion (Yoga Alliance Accredited) from PURE Yogafor this teacher training programme.
*Please refer here for the full terms & conditions