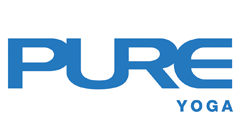 Online Event
Online Fasting Detox with Clayton Horton
7-10 February Online via Zoom
Join Clayton for a cleansing Juice Fasting with this special online detox.
These evening online sessions provide counselling, advice, support and inspiration to renew and reinvigorate yourself after the holiday season.
Clayton is an experienced fasting coach and has guided many students to health and vitality.
Group synergy and support make this a wonderful opportunity to lose weight, boost immunity and feel more vibrant and alive.
All registrants will receive a manual with educational materials, articles, instructions, information and FAQ. Clayton will provide links to some of his online classes and lectures related to fasting, asana and detox.
7-10 February
Total 4.0 hours
7:30pm – 8:30pm
Session 1:
7 February (Mon)
Introduction and orientation, preparing to fast
Sessions 2 & 3:
8 & 9 February (Tue & Wed)
Juice fasting, sharing and consulting, Q & A
Session 4:
10 February (Thu)
Juice fasting, discussion, sharing, how to end the fast, and advice on returning to a normal healthy diet.
O
rder online at nood food on/before 5 February:
3-Day Classic Cleanse: HK$1,600
A combination of fruit and vegetable cold-pressed juices and plant-based milk, providing you with enough energy to get through the day.
3-Day Green Cleanse: HK$1,600
A balanced cleanse with chlorophyll-packed veggie juices that will be adored by green juice lovers and juicing experts
**Select 8 February for the first day cleansing.& pick-up location.
Photos and video may be taken, solely for PURE marketing purposes.
Early-Bird Discount
Special Offer: Application sent in on or before 30 January 2022.
Regular Price: Application sent in starting 31 January 2022.
Refunds/Cancellation
No refund or credit will be given for cancellation starting 31 January 2022.
Valid refunds are subject to a 10% processing fee that will be deducted from your refund.
All applications for refund (medical & emergency reasons) must be made within 3 days after the event finishes.
Healthy-licious juice cleanse offer from nood food
$200 discount on nood food 3-Day juice cleanse for all yoga event registrants. Ask nood food staff at your event location for details.
10% off all nood food items for all yoga event registrants on dates of the workshop.
To register, please contact any PURE Yoga studio or see reception
*Please refer here for the full terms & conditions