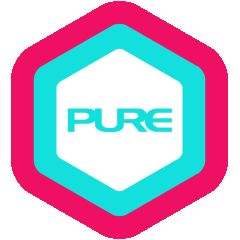 Teacher Training
Envision with Mani Sidharthan & Hari Om
The purpose of this course is to deepen your yoga practice, skill set and knowledge, and to help you unearth your hidden potential. This training aims to provide a supportive environment for aspiring teachers to learn and grow, to foster the inner teacher within through practical guidance, and to experience yoga as a tool of personal transformation.

Through this training, you will gain deeper insight into Yoga Philosophies, Anatomy and Physiology of Yoga to access the holistic nature of Yoga as Chikitsa, practical aspects of teaching are based on scientific knowledge of basic alignments. You will also acquire a wide variety of asana techniques as well as proven effective teaching methodologies. Senior Yoga Teachers Mani and Hari Om together bring over 46 years of teaching experience that they will be sharing with the aspiring trainees.

We warmly invite and welcome you to embark on this highly meaningful and fruitful journey with us to experience your evolution!
Yoga Alliance Accredited School
PURE Yoga is a registered school with Yoga Alliance. Our teacher training programmes and teachers are internationally accredited, have exclusive recognition and qualify for the 200-hr Yoga Alliance Certification.
Yoga Alliance is an international governing board for yoga teachers and training programmes in the U.S. and globally. Graduates of our programme are automatically eligible to register as a RYT (Registered Yoga Teacher) with Yoga Alliance. Becoming a RYT means having a higher profile and gaining international recognition as a yoga teacher, attributes that many hiring studios look for.
Mission Statement
We offer this training in an effort to grow our community of committed yoga practitioners, empowering those who demonstrate dedication to a personal practice, by sharing the knowledge, skills and tools we have learned so they too can start teaching yoga.
We intend to guide trainees towards healthy self-confidence, while at the same time invoking in them a sense of humility and excitement, knowing that they are at the beginning of a long journey.
Module 1
1.         Introduction – Five Points of Yoga
2.         Yoga History
3.         Classifications of Yoga
4.         Yoga Philosophy
5.         Eight Limbs of Yoga
6.         Types of Yoga
7.         Yoga Literature
8.         Vedas
9.         Anga, Upanga, Pratyanga and Indriyas
10.        Three types of body, Five layers of the body, Five Vital Energies and Seven Chakras 
11.        Ayurveda – Study of Doshas, Gunas and Diet
Module 2
1.         Pranayama – Definition and Significance
2.         Types of Pranayama
3.         Pranayama and Meditation
4.         Types of Meditation
5.         Shatkriyas
6.         Bandhas
7.         Mudra
Module 3
1.         Anatomy & Physiology
2.         Anatomical Planes
3.         Anatomical Movements
4.         Cells, Tissues, Organs and Organ Systems
5.         Skeletal System
6.         Muscular System
7.         Respiratory System
8.         Cardiovascular System
9.         Digestive System
10.        Endocrine System
11.        Reproductive System
12.        Integumentary System
Module 4
Asanas:
1.         Sun Salutations
2.         Standing Asanas
3.         Seated Poses
4.         Supine Poses
5.         Prone Poses
6.         Balance Poses including Arm Balances
7.         Inversions
8.         Alignments, Benefits & Contra-indications
Module 5
Teaching Methodology:
1.         Introduction of Teaching
2.         Class Planning
3.         Sequence Planning
4.         Types of Yoga Classes
5.         Types of Adjustments
6.         Mock Classes
7.         Assessments
6,7,13,14,20,21,27,28 January
3,4,17,18,24,25 February
2,3,9,10,16,17 March

8:00am – 10:00am – Morning Intensives
10:00am – 10:30am- Break
10:30am – 12:00pm – Lecture, Group Work, Discussion
12:00pm – 1:30pm – Lunch
1:30pm – 7:00pm – Philosophy, Theory, Asana Clinic, Teaching Practice.
Students who are interested in participating should bear in mind that this will be a physically and emotionally demanding programme. It will require a strong commitment and personal sacrifice as well as the support of the student's primary support network. We emphasise that this programme may not be for everyone.

Interested students must:
• Have a deep desire to learn and personally explore the deeper dimensions of yoga 
• Have a minimum 12 months of regular yoga practice 
• Be free of major injuries going into the programme 
• Have a coachable attitude 
• Be fully committed and understand that 100% full attendance is required 
• Be willing to forgo most other personal or professional commitments for the duration of the programme
RECOMMENDED READINGS
Asana, Pranayama, Mudra, Bandha – Swami Satyananda Saraswati
Light on Yoga – B.K.S Iyengar
Yoga and Ayurveda – David Frawley
Yoga Anatomy – Leslie Kaminoff
Hari Om
Hari Om (Eranki Srihari Baladitya) is a dancer, choreographer and dance teacher who first started Yoga practice in 2003 as an add-on practice for his dance warm-ups and cool-down. His passion for yoga increased manifold after he experienced a knee injury in 2009, when yoga became his source of recovery and rejuvenation. Hari Om feels that his personal injury came as a blessing in disguise as it opened a whole new world where he could not only improve his own health but help others seek a healthier lifestyle. His parents and teachers of dance or yoga have been his inspiration and have guided him in becoming a dance & yoga teacher.
His dance life started as a toddler when he first joined Kuchipudi dance in the Andhra University School of Fine Arts in his hometown of Visakhapatnam, India under the tutelage of his primary guru Sri Pasumarthi Sitaramiah. He grew to be a full-fledged dancer by the age of 15 as he learnt several other dance styles from various gurus including smt.A.Bala Kondala Rao and Sri Hari Rammurty (Kuchipudi), Sri A. Rukmaji Rao (Bharatanatyam) and Sri Nataraj Parameswaran (Andhranatyam & Perini Shivatandavam). His yoga journey (which mainly started in Hong Kong) deepened, delving into aspects of Yoga apart from the asanas – such as anatomy, diet and pranayama. Along this journey, teachers like Samrat Dasgupta, Chandrika Gibson, Garret Lane and many others have helped him lay the foundation to becoming a Yoga teacher. Every teacher in his life has shaped his personality and philosophy towards life – "Happy, humble and open-minded". 
Hari Om's dance classes are fun and suited to the varied interests of students who seek to learn diverse styles of Indian dance including classical, semi-classical Indian style, Bollywood fusion, dance basics or stay fit. His yoga classes are equally engaging with clear instruction and alignments. Be it dance or yoga, his philosophy towards teaching has been to make his classes accessible to all students who wish to learn in a friendly yet disciplined atmosphere. Hari Om's open-minded attitude encourages students to freely approach him for clarifying doubts or asking questions.
QUALIFICATIONS & CERTIFICATIONS
Yoga TT with Yuva School of Yoga (200 hours), 2015
Yoga Therapy Training with Dr. Ganesh Mohan, Chandrika Gibson and Garret Lane, 2014
Advanced Yoga TT with Samrat Dasgupta (100 hours), 2014
Diploma in Kuchipudi Dance from the Potti Sriramulu University, Hyderabad, India
Mani Sidharthan
Hailing from India, Mani found Yoga to be a part of his life since a very young age. Chanting, creating offerings, connecting with the spirits and nature comprised his day-to-day childhood. Mani is forever grateful to the yogic wisdom from his master Gopala Krishan who shared his knowledge and continues to inspire him on and off the mat.
Mani acquired his first diploma in International Teachers Training Course from Sivananda Yoga Vedanta Dhanwantari Ashram, Neyyar Dam, Kerala. Teaching since 2004 has taken Mani to India, Indonesia and Hong Kong, where he has taught at some of the most renowned fitness and yoga institutions. He has also won numerous yoga awards in the District, State, National and International levels competitions – one such accolade being "Champion of Champions" in the international competition. His other award titles include "Yoga Siromani", "Yoga Bhaskara", "Yoga Bhooshan" and "Yoga Jothi".
Mani's classes emphasise presence of mind, gaining joy from practice, and using your skills to minimise injuries. Teaching his students to honour their bodies, he also encourages them to challenge their comfort zones in a healthy way. Mani's classes are fun, educational and inspiring for the body, heart and mind. The intention of his teaching is to allow students to embrace life, knowing that everything we experience in our lives depends on our perceptions.
QUALIFICATIONS & CERTIFICATIONS
P.G Diploma in Yoga, Tamil Nadu Physical Education and Sports University, 2014
B.Sc. Psychology, Alagappa University, 2011
International Teachers Training Course, Sivananda Yoga Vedanta Dhanwantri Ashram, Neyyar Dam, Kerala, 2005
Diploma in Yoga and Naturopathy, Thiru Moolar Yoga Natural Diet Trust, Chennai, 2003-2004 
Certified in TRX
Envision

Early-Bird Price
Register NOW until 4 Dec

HK$29,500


Regular Price
Register from 5 Dec

HK$36,875

MORNING INTENSIVE PRACTICE
*Online application is NOT required for Morning Intensive sign-up
*Please register at any Hong Kong PURE Yoga studio

 

Regular Price


Full Morning Intensive Practice
20 Practices

HK$7,500


10 Morning Intensive Practice
You must confirm your selected days upon registration

HK$4,000

Morning Intensive Practice Drop-in
You must confirm your selected day upon registration

HK$550
* Graduates receive 50% off  regular price for Full Asana & 10 Asana practice
Photos and videos may be taken, solely for PURE marketing purposes.

Minimum Students
This programme requires a minimum of 12 students.

Early-Bird Discount
Early-Bird Price: Application sent in on or before 2 April 2023.
Regular Price: Application sent in starting from 3 April 2023.

Refunds/Cancellation
· No refund or credit will be given for cancellation starting 2 April 2023.
· Valid refunds are subject to a 10% processing fee that will be deducted from your refund.

Healthy-licious juice cleanse offer from nood food
1. 10% off for all nood smoothies
2. $5 off for all nood cold-pressed juices


Special offer from KURIOS
• 15% off all KURIOS regular-priced products for all yoga event registrants on dates of the workshop.


Contact & Enquiries
For enquiries, please email teachertraining@pure-yoga.com.
*Please refer here for the full terms & conditions