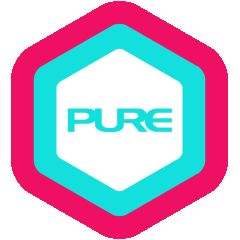 Teacher Training
50 hours Wall Rope Yoga Training with Tin Ming
This course examines the principles of a prop-based, therapeutic yoga practice and will explore how to effectively use the yoga wall as support in various asanas.
Classes are led asana practice on the wall, emphasising different approaches to the yoga wall with a breakdown of props usage and adjustments for variations of common postures. Sequences are taught as a series of poses on and off the wall that highlight specific methods of restoring overall health and flexibility. The same sequence will be dissected and practised with more explanation, variations and illustration of assists.
Teaching methodologies will also be explored so that students learn multiple approaches to transmitting this information onto others. We will also examine the effects of inversions on the wall and how to create a safe and enjoyable practice environment for students in these poses.
Learning Objectives:
-Understand why Wall Rope Yoga should be added to your specialised yoga teaching skills
-Develop your own unique Wall Rope Yoga sequences and classes that meet your students' specific needs
-Gain knowledge of proven teaching methodologies that provide a framework for safe and effective classes by observing, studying and analysing the practice of your fellow classmates
-Study therapeutic modifications and precautions for common conditions and issues in the modern population
-Instil confidence and skills that empower you to teach Wall Rope Yoga to people with limited mobility
-The focus of the training is that the participants will be equipped to teach several Yoga sequences on the Yoga Wall.

What you will learn:
-10 sequences lasting 1 hour each, every sequence with a special focus
-Therapeutic applications for neck, shoulders, knees, hips and back
How you will learn:
-Go through a led class in the same way that you will teach afterwards without much explanation. Students will learn 2-3 key points for each posture (1 hour)
-The same sequence gets dissected and practised but with more explanation, variations and illustration of assists (1 hour)
-In groups of 3, teach each other the 1-hour sequence in segments of 3 x 20 minutes (1 hour)

COURSE REQUIREMENTS
Basic understanding of yoga asana and a consistent yoga practice of at least one consecutive year with regular attendance of yoga asana classes
3-5 June
11,12 18 June

Morning Session: 9:00am – 12:30pm
Afternoon Session: 2:00pm – 6:00pm
**Total 45 contact hours + 5 hours home workshop/self-study

Limited Capacity: 17
FULL WORKSHOP:                                                    
50 hours Wall Rope Yoga Training with Tin Ming
3-18 June
Total 50.0 hours

(PURE Cardholders) Early-bird 20% discount: HK$7,050 (ends 15 May)
(Non-PURE Cardholders) Early-bird 10% discount: HK$7,931 (ends 15 May)
Regular Price: HK$8,812 
Photos and videos may be taken, solely for PURE marketing purposes.
Early-Bird 20% Discount:       
Early-bird discount ends 15 May 2022. Please see above for listed prices.
 Refunds/Cancellation:    
No refund or credit will be given for cancellation starting 16 May 2022.
 All refunds are subject to a 10% processing fee that will be deducted from your refund.
**All applications for refund (medical & emergency reasons) must be made within 3 days after the event finishes.
To register, please contact any PURE Yoga studio or see reception.
*Please refer here for the full terms & conditions