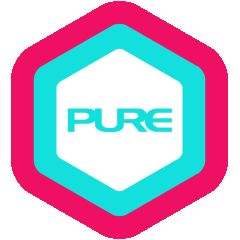 Workshops
Wonder of Wall Rope with Nirupan Muthukrishnan
Singapore
New Sessions Added - 16 & 17 July
To register, kindly click on the "Register Now' button below, or email to events@pure-yoga.com


About the Course
Learn to effectively use the wall rope, blocks, bolster, and how to get into the postures in a step-by-step manner that will give you benefits regardless of your level of practice. Teacher Niru will introduce variations that are suitable for all practitioners.
This 2-day workshop mainly focuses on postural alignment using wall rope as a prop as well as understanding the safety and precautions to remember during practice to avoid injuries.
You will learn the different categories of asana using wall rope as a traction method, most importantly escaping the fear of falling when you go upside down.
We will also explore doing wall rope postures against and with the assistance of gravity.
Key Focus:
The proper way of using wall rope with props (blocks, chairs, and bolsters)

Traditional asana with the assistance of wall rope set-up

The importance of upside-down postures and spine traction


Schedule & Description
The full workshop consists of Parts A and B (10 hours in total)

Batch 1 (FULL)
Part A: 18 June / Part B: 19 June
Batch 2 (1 slot left)
Part A: 25 June / Part B: 26 June
Batch 3
Part A: 16 July / Part B: 17 July

Part A: (Saturday, 9am – 2pm)
Understanding the props and usage

Handling the rope and loosening up practices

Practice of standing asana and spine traction method
Part B: (Sunday, 9am – 2pm)
Continue from the previous day and strengthening practices for upper limbs

Practice of wall rope upside-down asanas and back bending asanas



Tuition
Full Workshop (Batch 1, 2, or 3 - Choose any Batch)
S$320 (Early-bird 20% Discount)
Regular Pricing: S$400
PURE Yoga Teacher Training & past workshop / CET graduates - S$300 (Early-bird 25% discount)
* All early-bird discounts end 21 May 2022.


Terms & Conditions
Photos and video may be taken, solely for Pure marketing purposes
Tax
Please note prices include 7% GST.
Early-Bird Discount
Early-Bird Price: Application sent in on or before 21 May 2022
Regular Price: Application sent in starting 22 May 2022.
Refunds/Cancellation
No refund or credit will be given for cancellation starting 21 May 2022.
All refunds are subject to a 10% processing fee that will be deducted from your refund.
Special offer from Nood food:
$1.00 off all nood food items for all yoga event registrants on dates of the training.
$2.00 off all smoothies and juices for all yoga event registrants on dates of the training.
$1.00 off all coffee or tea for all yoga event registrants on dates of the training.

*If there is any discrepancy between the printed and web versions, the web version shall prevail.
*Please refer here for the full terms & conditions
About the teacher