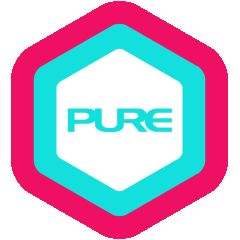 Workshops
Be the Flow: 40-Hour Yoga Alliance Accredited CET with Sandy Shum
First 10 sign-ups enjoy additional discounts!
About the Programme
​In this Continuing Education Programme, we will solidify our foundations o​f Vinyasa Yoga, address any doubts or deeper concerns we might have, and ​pave the way to more creative sequencing and our own unique takes on this fun practice.
Learning how to instruct and exploring the many facets of Vinyasa Yoga can also help build better knowledge and expertise with Sandy guiding you through a systematic teaching methodology. Great sequencing skills backed by concrete foundations will enable a greater balance between mind and body in your practice, bringing about a heightened sense of self-awareness and mental capacity.
Key Focus:
Foundations of our Vinyasa Practice

Vinyasa Sequencing 101

Functional Anatomy in Vinyasa

Mastering Breathing Techniques in Vinyasa

Mindful Transitions in Vinyasa

Teaching Methodologies

Intelligent Progression of Asanas

Art of Demonstrations

Art of Adjustments
Suitable for all levels. Highly recommended for experienced practitioners as well as new or current teachers.
Schedule
4 & 5, 11 & 12 June (Saturdays & Sundays)
8:00am to 6:00pm daily

Daily Schedule
8:00am -10:00am Morning Asana F​low Practice

10:00am - 10:30am Tea Break

10:30am - 12:30pm Discussion/ Theory / Lectures

12:00pm - 1:30pm Lunch Break

1:30pm - 3:00pm Theory / Lectures

3:00pm - 3:30pm Energy Recharging – Yoga Nidra /Meditation

3.30pm - 5:00pm Creative Sequencing / Teaching Practices

5:00pm – 6:00pm – Restorative Practices / Recap
Tuition
Full Programme
First 10 signups: $880
$ 960 PURE Cardholders ​Early-Bird 20% Discount
$ 1,080 Non-PURE Cardholders ​ Early-Bird 10% Discount
$ 1,200 Regular Price
All Early​-Bird Discounts end 19 May 2022.
Terms & Conditions
Photos and video may be taken, solely for PURE marketing purposes.
Early-Bird 20% Discount
Early-Bird Price: Application sent in on or before 19 May 2022.
Regular Price: Application sent in starting 20 May 2022.
Refunds/Cancellation
No refund or credit will be given for cancellation starting 19 May 2022.

All refunds are subject to a 10% processing fee that will be deducted from your refund.
Special offer from nood food
$1.00 off all nood food items for all yoga event registrants on dates of the workshop.

$2.00 off all smoothies and juices for all yoga event registrants on dates of the workshop.

$1.00 for any coffee or tea for all yoga event registrants on dates of the workshop.
*If there is any discrepancy between the printed and web versions, the web version shall prevail.
*Please refer here for the full terms & conditions