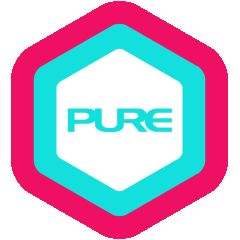 Continuing Education
30-Hour Applied Anatomy of Asanas CET with Nirupan
About the Programme 
As a student or teacher of yoga, having the right knowledge of anatomy – as well as possessing the right skillsets in applying this knowledge – can help facilitate a safer and more enriching practice, empowering you with greater confidence in your yoga journey. 
This programme will offer a welcoming and encouraging environment with the following areas of focus: 
Fundamentals of Biomechanics of Asanas (postures) 

Understanding Skeletal System, Muscular System as used in Asanas 

Joint movement, mobility in achieving postural alignment  

Classical Asanas and Breathing Mechanisms 

Apply

ing 

learnt 

knowledge to 

daily

 practice of yoga 

Pursuing 

a deeper practice that addresses imbalances in body types and individual strengths

Minimi

s

ing and preventing injuries 
 Open to all levels.
Schedule & Description 
25-27 Aug & 1-3 Sep 2023
Fridays – Sundays, 9am – 3pm daily
6 sessions total
Session 1: 
Understanding why Anatomy is so important in yogic practices   

Anatomical movements of the body 

Major joints, Muscles, Bones of the body and in relation to yoga practice 

Three anatomical planes   
 
Session 2: 
Biomechanics and Physiology of Standing Asanas 

Asana in three anatomical planes 

Effective techniques to release muscular tension and build strength in your practice
 
Session 3: 
Muscles in action in essential yoga poses and classical asanas 

Strengthen and stretch muscle fibres using the classical asanas 

Deep relaxation techniques to calm body and mind 
 Session 4: 
The structure, composition and function of the spine  

Understanding the importan

ce

of back bends 

 

Biomechanics and functions of Back bending asana

s

Safety considerations & variations 
Session 5: 
Classical inversion poses in relation to circulatory system 

Preparatory movements for inversion  

Biomechanics and functions of inversion asana

s

Modifications for common postures to make yoga practice work for your body
Session 6: 
Concept of Respiratory system and pranayama 

Significance of yogic breathing 

Understanding The Nadis (energy channels) in 

the human body  

Deep Relaxation  
Tuition 
Full Programme
Early-Bird (20%)             $720                      
Regular Price                  $900           
*30% off Regular Price for past PURE teacher Training / CET students.
Terms & Conditions   
Photos and video may be taken, solely for PURE marketing purposes. 
Early-Bird Discounts

Early-Bird Price: Application sent in on or before 15 July 2023.
Regular Price: Application sent in starting 16 July 2023.
Refunds/Cancellation

No refund or credit will be given for cancellation starting 15 July 2023.

All refunds are subject to a 15% processing fee that will be deducted from your refund. 
*If there is any discrepancy between the printed and web versions, the web version shall prevail. 
*Please refer here for the full terms & conditions