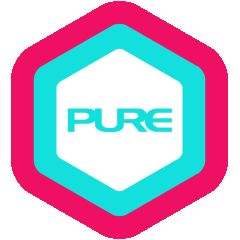 Workshops
14-Hour Iyengar Yoga Intensives with Bhanu Pratap Singh
About the Intensives
It's our pleasure to invite Bhanu back this November to host a series of Iyengar Yoga Intensives!
The goal of these Intensives is to guide students in experiencing Sthirta (stability of body and mind) and Sukha (serenity of the mind and intellect), which are also the very essence and purpose of practising Yoga and the Asanas. Additionally, the programme seeks to educate all practitioners and guide them in overcoming various individual challenges relating to their body structure and occupation.
In this series of workshops, Bhanu's teachings will focus on the usage of various essential Iyengar Yoga props such as belts/ straps, blankets, yoga chair, and yoga blocks to incorporate a holistic approach to practising yoga with the aim of harmonising body, mind, and soul. Students will gain an in-depth understanding of how using such props can help elevate their practice to reap even greater general benefits.
Guru ji (B.K.S. Iyengar) once said that practising yoga asanas without props is an Egoistic (Rajasic) approach and using it transforms you to be humble (Sattvic). It is a vehicle allowing you to deepen awareness into comprehensive understanding that can greatly further your practice.
Focus of the Intensives:
Standing Poses for Stability

Stretching to Strengthen the Back and Spine

Twists for Shoulder Strengthening

Forward Bends to Relax the Mind

Backward

E

xtensions to Stabili

s

ing the Hips and Pelvis

Inversions to

Q

uiet and

C

alm the Brain
Limited spots available.
Schedule
Students can choose to join either the Weekday or Weekend session.
Weekday Session
8-11 November (Tuesday – Friday)
9:00am to 12:30pm daily
Weekend Session
11-13 November (Friday – Sunday)
11 November (Friday): 7:00pm to 9:00pm
12 November (Saturday): 9:00am to 12:30pm, 2:00pm to 4:30pm
13 November (Sunday): 9:00am to 12:30pm, 2:00pm to 4:30pm
About Bhanu Pratap Singh
Bhanu was first introduced to yoga by his uncle and father and has been practising since 2005. He started teaching Yoga in 2008 in Bangalore and travelled to various cities in India such as Mumbai, Goa, Delhi and Hyderabad to spread the knowledge of Yoga and gain experience. He has been teaching Iyengar Yoga in Singapore since May 2013.
Bhanu has studied and practised Yoga under various teachers. However, his dedication and passion for Yoga grew after meeting senior Iyengar Yoga teacher Mr. H.S. Arun in 2009. Mr. H.S. Arun is a direct disciple of Sri BKS Iyengar and has more than 35 years of yoga practice and teaching experience. It's from his guidance that Bhanu came to understand the function of biomechanical movements and adjustment techniques relevant to different students based on their body structure and limitations.
These teachings have shaped Bhanu's understanding of asana practice and teaching – that yoga instruction cannot be generalised but must cater to every individual's health condition, anatomical structure, lifestyle, and environment. His guru taught him how to personally explore each pose using different props to deeply understand their physical and psychological effects. Bhanu has come to realise that the full study of Iyengar Yoga includes the study of the ancient yogic texts, the Yoga Sutras of Patañjali and the Hatha Yoga Pradipika by Swatmarama. It's this greater relationship to philosophy and practice that has inspired Bhanu to dedicate his life to practising and teaching Iyengar Yoga under the guidance of his guru H.S. Arun.
Bhanu's style of teaching is Iyengar Yoga-based. His classes are open to practitioners of all levels, as he aspires to equalise all practitioners at one level and not to discriminate with categorisation of beginners, intermediate or advanced. His teaching raises students' sense of well-being through alignment and awareness, which also helps avoid injuries. He aims to help his students achieve physical, mental and emotional balance and help them deepen their practice through the wisdom of Iyengar Yoga.
QUALIFICATIONS & CERTIFICATIONS
Master's Degree in Yoga from JVBI (Jain Vishva Bharati Institute), Ladnun, Rajasthan, India

Bachelor of Science in Yoga, specialisation in Yoga Therapy from SVYASA (Swami Vivekananda Yoga Anushandhan Sansthan), University for Yoga, Bangalore, India

Certificate in Yoga Instructor Course (YIC) from SVYASA (Swami Vivekananda Yoga Anushandhan Sansthan), Bangalore, India

Certificate in Power Vinyasa Intensive Course from Atmayaan Yoga Academy, Bangalore, India

Certificate of International Yoga Alliance (RYT - 200) from Atmayaan Yoga Academy (RYS - U.S.A.), Bangalore, India
Tuition
Full Intensives
Choose either Weekday or Weekend Session
PURE Cardholders S$520 (Early-bird 20% Discount)
Non-PURE Cardholders S$585 (Early-Bird 10% Discount)
Regular Price S$650
Early-bird discount ends 30 September 2022.
Terms & Conditions
Photos and video may be taken, solely for PURE marketing purposes.
Early-Bird Discounts
Early-Bird Price: Application sent in on or before 30 September 2022.
Regular Price: Application sent in starting 1 October 2022.
Refunds/Cancellation
No refund or credit will be given for cancellation starting 30 September 2022.
All refunds are subject to a 10% processing fee that will be deducted from your refund.
Special offers from nood food
$1.00 off all nood food items for all yoga event registrants on dates of the workshop.
$2.00 off all smoothies and juices for all yoga event registrants on dates of the workshop.
$1.00 off all coffee or tea for all yoga event registrants on dates of the workshop.
*If there is any discrepancy between the printed and web versions, the web version shall prevail.
*Please refer here for the full terms & conditions