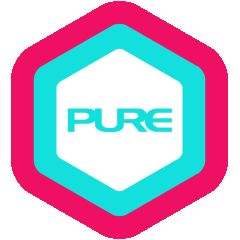 Retreats
Hot Yoga Retreat with Jeremy & Jeanie
Experience the exhilaration and satisfaction – take a break from city stress with Jeremy & Jeanie.
Engage in sweaty and light-hearted Hot Yoga challenges at a gorgeous full-facility retreat centre cum peaceful sanctuary in beautiful Koh Samui!
Jeremy and Jeanie will be conducting workshop-style sessions (which can be added up to a 20-Hour Yoga Alliance Accredited Continuing Education) to refine your knowledge and techniques so that you can reap maximum benefits from the Hot 26 sequence.
These 26 poses will be broken down in detail to highlight the proper alignment and techniques that will help progress your practice. In addition to Hot 26, you can also look forward to all-new Hot Vinyasa sequences and other styles of Hot Yoga classes for variety.
What are you waiting for? Let's embrace the heat, sweat and detoxification benefits of Hot Yoga and leave the retreat feeling rejuvenated, refreshed and re-energised!
Absolute Sanctuary is one of the largest and most luxurious fitness and wellness resorts in Asia. They were awarded the Recognition of Excellence for 2018 in Asia and certificates in both Premium Quality Hotel and Premium Quality Yoga Retreat in 2018. You can look forward to top-notch accommodation and facilities including restaurants, spa, outdoor swimming pool, and well-equipped yoga studios. 
Sanctuary Superior  
All rooms feature an en-suite bathroom, air-conditioning, ceiling fan, desk, safe, hair dryer, TV, telephone, kettle, and full amenities with other items such as iron and ironing board available upon request. 
Rooms are available on a first-come-first-served basis upon registration and settlement of full payment for the retreat. 
5 days/4 nights: Thursday to Monday (22-26 September) 
Tentative Schedule 
Day 1:  
7:00am Meet at Singapore Changi Airport  
9:30am Fly to Koh Samui Airport (There will be a 1hr40m layover at Bangkok Suvarnabhumi Airport) 
1:45pm Arrive at Koh Samui Airport 
2:00pm Proceed to clear immigration, Day 1 PCR Tests (if needed) 
4:00pm Transport Shuttle to Absolute Sanctuary (Approximately 20 minutes) 
4:20pm Arrival and Check-in  
5:30pm Yoga Session 1: Hot 26 
7:00pm Opening Ceremony/ Welcome Dinner + Introduction 
*Flights not included – see below recommended flights to take 
Day 2:  
8:15am Yoga Session 2: Hot 31 
9:15am Breakfast 
11:00am Yoga Session 3: Hot Vinyasa Sequencing Lecture 
1:30pm Free and Easy 
5:00pm Yoga Session 4: Hot Vinyasa 
6:00pm Free and Easy  
Day 3:  
8:15am Yoga Session 5: Hot 26  
9:15am Breakfast 
11:00am Yoga Session 6: Hot Hatha Sequencing Lecture 
1:30pm Free and Easy 
5:00pm Yoga Session 7: Hot Vinyasa 
6:30pm Free and Easy  
8:00pm Wine and Yoga 'Deep Stretch' 
Day 4:  
8:15am Yoga Session 8: Hot Vinyasa 
9:15am Breakfast 
11:00am Yoga Session 9: Advanced Practice & Sequencing 
1:30pm Free and Easy 
5:00pm Yoga Session 10: Hot 26 
6:30pm Free and Easy  
8:00pm Satsang and Kirtan
Day 5:  
8:15am Yoga Session 11: Hot Hatha Vinyasa  
9:30am Farewell Breakfast 
11:30am Check-Out  
1:00pm Departure to Koh Samui Airport 
3:30pm Fly out of Koh Samui to Bangkok (includes layover) 
6:30pm Flight from Bangkok to Singapore 
9:55pm Estimated Arrival in Singapore 
Recommended Flights 
22 September 2022   
9:30am SQ 708 Singapore Airlines (SIN to BKK) *Layover time 1hr40m 
12:40pm PG 133 Bangkok Airways (BKK to USM) 
26 September 2022  
3:30pm BK146 Bangkok Airways (USM to BKK) *Layover time 1hr45m 
6:30pm SQ711 Singapore Airlines (BKK to SIN)   
Airport transfer is included only for the above flights. 
About Jeremy Marcott 
Waking up as a kid to see his dad meditate and do his yoga 'stretches' in Wisconsin was 12-year-old Jeremy's first encounter with yoga. Jeremy's parents were separated and growing up in California with his mum, he could only see his dad for a fortnight every year. And so yoga left an indelible impression on him. But it wasn't until 2004 when he had returned home from Iraq after serving as a Marine for eight years that Jeremy truly started to develop a yoga practice. From being at war, he needed to be at peace. Every yoga class was traumatic. But there was always savasana at the end. With yoga, he found peace. It reined in his demons from war. It helped him become authentic and human again. 
Jeremy regards Bikram Choudhury as his teacher. Bikram taught him to be responsible – that he was responsible for the way he acted, that to be happy also meant the people around him would be happy. The ultimate act of empowerment is to meet the world with your authentic self. Compassionate, albeit with a high degree of judgement: this is the seemingly conflicting mix of qualities that Jeremy believes one must have in order to create the necessary mental space to succeed. From there, success is almost inevitable. 
A strong believer of the statement, 'You are your own best teacher', endurance is the key focus of Jeremy's classes. His philosophy? Just do it. Just go to yoga. Make it happen. Be responsible for yourself. Man up. Don't make excuses. His biggest wish is for his students to feel reborn, be strong, and be proud of themselves. But he remains humble – he is simply a teacher who leads classes. One can only find the path of their own accord. 
QUALIFICATIONS & CERTIFICATIONS 
Yoga for Trauma and Mental Health Teacher Training, Wisdom Yoga Institute, 2021 

The Art of Flow Yoga with Hee Boon (50-hour CET), 2019 

Copper Crow 21-day Hot Yoga Challenge, Hom Yoga, 2019  

Bikram Yoga Teacher Recertification, Gold Coast, Australia, 2012 

Bikram Yoga Teacher Training, Acapulco, Mexico, 2008 
About Jeanie Chu  
Trained as a clinical psychologist, Jeanie's first experience on the mat was an attempt to relieve her work stress and to break from her routine of jogging and gym workouts. She took her first Bikram class in 2010 and instantly fell in love with the experience, initially at the intensity of the heat and the challenges of yoga poses. As she delved deeper, she began to realise that yoga was as much about the mind as it was about the body. Both transformative and enlightening, yoga slowly became a way of life and extended to other facets off the mat. She grew to appreciate the similarities of being a psychologist and a yogi, and how concepts in yoga can be applied to her clinical work and vice versa. To Jeanie, yoga represents a magical concoction of the physical, mental and emotional realms of the self and of the world. 
Jeanie's love, passion and dedication for hot yoga was evident in her consistent Bikram, Hatha and Vinyasa practices. Having lived in Hong Kong and Australia, and keeping to her yoga practices wherever she goes, she felt particularly blessed at being able to experience yoga with different teachers in various cities. Jeanie embarked on her hot yoga teacher training with Copper Crow to fulfil her yearning for a deeper understanding of yoga. With the guidance and encouragement of Copper and other teachers whom she has practised with and learnt from – such as Almen Wong, Dario Calvaruso, Tryphena Chia, Noy Petchwikai, Missy Szymanski, Kristin Khor and Louise Tham – Jeanie started spreading her love for yoga to others in her yoga teaching journey soon after her training. Inspired by her teachers and students, she continued her commitment to grow in her dedication to her daily practice. She is deeply grateful to her teachers for the support and teaching of the philosophy of yoga and in life, beyond the asanas. 
Jeanie believes that every practice and class is unique. Her approach to teaching is holistic and individualised. Jeanie's classes emphasise fundamental alignment, strength-building and the integration of the poses with proper breathing techniques. She believes that yoga is a powerful tool to foster emotional balance and well-being. Her background as a psychologist also allows Jeanie to imbue her classes with a strong sense of mindfulness. Her style is very much fun-loving, and she seeks to create positive vibes to motivate her students to do their best. Students can expect to be challenged physically, learn to enhance the connection between the body and mind with breath through the asanas, and leave with a deeper understanding and appreciation to the self and to yoga.  
QUALIFICATIONS & CERTIFICATIONS 
30-hr Mentorship Immersion with Tryphena Chia, 2018

35-hr Advanced Yoga Teacher Training with Christina Sell, 2018

 25-hr Anatomy and Yoga Intensive Advanced Teacher Training with Noah Maze, 2017

200-hr Hot Yoga Teacher Training with Copper Crow, 2016 
Inclusive of: 
- 4 nights' accommodation inclusive of breakfast and dinner 
- Welcome Dinner 
- Rental of spaces for yoga practice 
- Airport return transfer (Transport to and from Absolute Sanctuary) for recommended flights only 
- Over 11 sessions of Yoga (can be added towards a 20-Hour Yoga Alliance CET) 
- All other yoga fees  
PACKAGE PRICES WITHOUT AIRFARE:       
All prices below are per person for 22-26 September 2022 (5 Days / 4 Nights) 
 

5 Days / 4 Nights 

22-26 September

 

 Early-bird Discount  

 Register NOW until 15 Aug 

Regular Price

Register from 16 Aug onwards 

Single Occupancy 

S$2,280

S$2,530

Double Occupancy

S$1,840

S$2,044
Rooms are assigned on a first-come-first-served basis. Rooms may differ in layout and décor. 
Prices listed are inclusive of all prevailing taxes.
Photos and video may be taken, solely for PURE marketing purposes. 
Tax: Please note prices include 7% GST. 
Early-Bird Discount
Early-Bird Price: Application sent in on or befor

e 15 August 2022.

Regular Price: Application sent in starting

 

16 August 2022.

 
Refunds/Cancellation
No refund or credit will be given for cancellation starting 15 August 2022.

All refunds are subject to a 20% processing fee that will be deducted from your 

refund. 
Minimum Students 
This retreat requires a minimum of 12 participants. 
Visa Entry & Requirements:
Please comply with all visa and health requirements of Thailand. 

PURE is not liable for any illness, delays or costs resulting from your failure to meet these requirements.  

Please ensure that your passport is valid for at least 6 months from the day you arrive in Thailand. 

Pertaining to COVID19 travel advisories, participants should do their own due-diligence and ensure compliance with local COVID19 laws, rules, restrictions and regulations. 

Participants are responsible for staying updated on current COVID19-related travel restrictions and requirements to enter Thailand. 
*If there is any discrepancy between the printed and web versions, the web version shall prevail. 
*Please refer here for the full terms & conditions