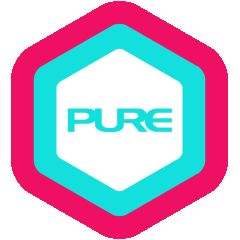 Workshops
15-Hour Sound Healing CET with Henry Phua
Harnessing the power of sound & vibration: Re-align, Harmonise, Balance
About the Programme
All parts of our body possess a different resonant frequency. When the body is in a healthy state, each cell resonates in harmony with the whole being but when any part of our body is "out of tune", it becomes a "disease". An imbalanced chakra may also be the cause of many physical and psychological issues. Sound healing uses sound frequencies created by various tools (such as singing bowls, gongs and tuning forks) to re-align and restore the flow of energy in hindered areas with blockages that prevent the body from resonating in optimum harmony.
Using a hands-on approach, this workshop will allow participants to understand and use a variety of bowls and tingsha to equip themselves with the essential understanding and knowledge of healing with sound. It is for anyone who is keen to know more about the art of sound healing. It is highly beneficial to those who seek to use sound as a path for healing, from physical to spiritual growth.
The topics covered will also allow participants to use these tools to gain a deeper understanding of and connection with their own body. This workshop is especially relevant for those looking to use this ancient and natural healing tool to benefit others for group therapeutic purposes or in a one-to-one setting.
Key Focus:
Understanding the background of sound healing

Understanding the effect of sound vibrations on our physical and mental state using the concept of brainwave entrainment

Various therapeutic techniques working on a variety of symptoms such as headaches, gastric, menstruation imbalance, body aches, insomnia, depression, stress and anxiety

Aura & Space cleansing

Chakra checking and balancing
Suitable for anyone looking for an approach in alternative healing, de-stressing or to support their practice.
Schedule
27 August (Saturday)
Session 1: A Touch of Sound Journey
9:30am – 6:00pm
Introduction to sound healing

Hands-on session to differentiate

between types

of bowls

Understanding the effect of sound vibrations on a physical and mental level

Aura cleansing
28 August (Sunday)
Session 2: The Healing Power of Sound
9:30am – 6:00pm
Techniques for various physical ailments

Chakra balancing

Sound bath session
Tuition
Full Programme
PURE Cardholders S$588 (Early-bird 20% Discount)
Non-PURE Cardholders S$662 (Early-Bird 10% Discount)
Regular Price S$735
Early-bird discount ends 5 August 2022.
Terms & Conditions
Photos and video may be taken, solely for PURE marketing purposes.
Early-Bird Discounts
Early-Bird Pric

e: Application sent in on or before 5 August 2022.
Regular Price: Application sent in starting 6 August 2022.
Refunds/Cancellation
No refund or credit will be given for cancellation starting 5 August 2022.

All refunds are subject to a 10% processing fee that will be deducted from your refund.
Special offers from nood food
$1.00 off all nood food items for all yoga event registrants on dates of the workshop.

$2.00 off all smoothies and juices for all yoga event registrants on dates of the workshop.

$1.00 off all coffee or tea for all yoga event registrants on dates of the workshop.
*If there is any discrepancy between the printed and web versions, the web version shall prevail.
*Please refer here for the full terms & conditions