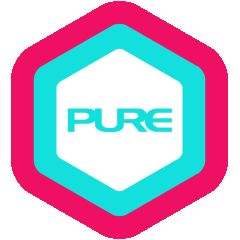 Workshops
200-Hour Training with Arun Rana
Register Your Interest Now!
Training open for registrations from July 2022.
After a 2-year hiatus, our Senior Teacher Arun Rana will be back to offer the popular 200-Hour Yoga Teacher Training Programme!
Roots of Hatha Yoga Teacher Training with Arun Rana
14 February - 26 March 2023
<200-Hour Yoga Alliance Accredited Teacher Training Programme>
Weekdays (Tuesdays - Thursdays Only) 6:30pm to 9:00pm
Weekends (Saturdays & Sundays) 8:00am to 6:30pm
Overview
The Roots of Hatha Yoga Teacher Training: the ultimate purpose of this course is to significantly deepen your yoga practice, skill-sets and knowledge, and to essentially aid you in discovering your hidden competencies and potential.

This training course aims to provide a supportive environment for aspiring trainees teachers to learn and grow, to develop the inner teacher within you as you experience yoga as a tool of personal transformation.

Through this training, you will gain deeper insights into a wide variety of classical Asanas Training and Techniques, Yoga Philosophies, Anatomy and Physiology of Yoga with scientifically proven yoga therapy concepts which can treat and prevent various ailments, as well as proven effective Teaching Methodologies.
Senior Yoga Teacher Arun has been conducting this programme for many years now and has successfully led and mentored many students who have went on to become notable yoga teachers in their own right. We warmly invite and welcome you to embark on this highly meaningful and fruitful journey with us to experience and witness your own evolution!
Yoga Alliance Accredited School
Pure Yoga is a registered school with Yoga Alliance. Our teacher training programmes and teachers are internationally accredited, have exclusive recognition and qualify for the 200-hr Yoga Alliance Certification.

Yoga Alliance is an international governing board for yoga teachers and training programmes in the U.S and globally. Graduates of our programme are automatically eligible to register as a RYT (Registered Yoga Teacher) with Yoga Alliance. Becoming a RYT means having a higher profile and gaining international recognition as a yoga teacher, attributes that many hiring studios look for.
Register Your Interest before the official launch now!
Click on the "Register Now'' button below to indicate your interest, and gain exclusive discounts as the first 15-sign up to the programme.
*Please refer here for the full terms & conditions