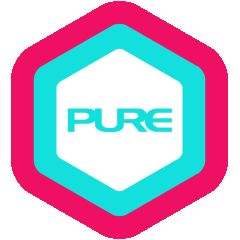 Workshops
Weekend Immersions with Kino Macgregor
Open to both PURE Cardholders and non-members. Limited spots.
About Kino MacGregor
Kino MacGregor is a Miami native who is happiest on the beach with a fresh coconut and a poet at heart who always stops to smell the flowers. She is the founder of Omstars — the world's first yoga TV network. With over 1 million followers on Instagram and close to 700,000 subscribers on YouTube and Facebook, Kino's message of spiritual strength reaches people all over the world.
Sought after worldwide as an expert in yoga, Kino MacGregor is an international yoga teacher, inspirational speaker, author of five books, producer of six Ashtanga Yoga DVDs, writer, vlogger, world traveller, and co-founder of Miami Life Center. Yoga for Kino is more than just a "workout"— it is a way of life founded on a firm commitment to the moral and ethical precepts of truth, non-violence and love. Kino believes in making the tools of traditional yoga accessible for all different sizes, shapes, ethnicities and ages.
Workshop Description & Schedule
Session 1: The Subtle Body
18 November 2022 (Friday) 6:30pm to 8:30pm
Join Kino for this Meditation & Yin Yoga class and bring peace and calm into your life. Tune into your inner body, relieve stress and prepare for rest. Kino's impact on the world of yoga is invaluable. She continuously gives us the inspiration and energy necessary for working towards a more peaceful and loving life. Don't miss this opportunity to meditate and connect with your inner self through her sincere words and compassionate guidance on the mat.
Session 2: Yoga Drills
19 November 2022 (Saturday) 9:00am to 12:00pm
Join this strength and flexibility journey if you want to laugh, have fun, and share the warm heart of yoga with Kino. Work on planks, lift-ups, arm balances, backbends and core! Leave with lots of technique to transform your practice and unlock new levels of awareness. Start off with a short meditation and then dive into a full-on practice for all levels. From shoulders to core, hips to backbends, your body and mind will be in a yoga boot camp. If you practise with Kino online, you will know exactly what to expect! There is something for everyone here, from beginner to advanced yogis. All you need to join is an open heart and a playful spirit.
Session 3: Secrets of Flexibility
19 November 2022 (Saturday) 1:00pm to 4:00pm
If you think that flexibility just isn't for you or feel blocked on key poses like forward bends or bends, this is the perfect class for you! Learn how to cultivate the equanimous mind and tap into an inner state of boundless possibility. There is a place of infinite peace within, you just need to discover it. Instead of forcing your body into submission, change the paradigm and set yourself and your body free. Surrender is the magic word that opens the locked doors of the inner body. Dive deeply within and discover what it means to truly be flexible.
Session 4: Full Primary Series
20 November 2022 (Sunday) 9:00am to 12:00pm
Surrender to the traditional Ashtanga Yoga method with careful emphasis on the traditional vinyasa method and have fun along the journey. Experience the integrity and purity of the Ashtanga Yoga practice and be prepared to sweat.
Session 5: True Strength
20 November 2022 (Sunday) 1:00pm to 4:00pm
The powerful strength-based asanas and transitions of the yoga practice are often intimidating and difficult to practise. Join this session to tap into your natural strength as Kino shares the techniques and tips that she uses to develop and build strength. You will leave this session with a methodological approach to strength that will transform your practice. True strength is rooted in the spiritual lessons of the practice and moves far beyond brute force. Explore everything from lift-ups to inversions to arm balances from a radically new perspective and leave with real tools to apply in your practice and in your life. Appropriate for all levels.
Tuition
Full Workshop
PURE Cardholders S$580 (Early-bird 20% Discount)
Non-PURE Cardholders S$652 (Early-Bird 10% Discount)
Regular Price S$725
2 Sessions Package
PURE Cardholders S$300 (Early-bird 20% Discount)
Non-PURE Cardholders S$338 (Early-Bird 10% Discount)
Regular Price S$374
Single Session Only
PURE Cardholders S$164 (Early-bird 20% Discount)
Non-PURE Cardholders S$185 (Early-Bird 10% Discount)
Regular Price S$205
Early-bird discount ends 15 October 2022.
Terms & Conditions
Photos and video may be taken, solely for PURE marketing purposes.
Early-Bird Discounts
Early-Bird Price: Application sent in on or before 15 October 2022.
Regular Price: Application sent in starting 16 October 2022.
Refunds/Cancellation
No refund or credit will be given for cancellation starting 16 October 2022.
All refunds are subject to a 10% processing fee that will be deducted from your refund.
Special offers from nood food
$1.00 off all nood food items for all yoga event registrants on dates of the workshop.
$2.00 off all smoothies and juices for all yoga event registrants on dates of the workshop.
$1.00 off all coffee or tea for all yoga event registrants on dates of the workshop.
*If there is any discrepancy between the printed and web versions, the web version shall prevail.
*Please refer here for the full terms & conditions