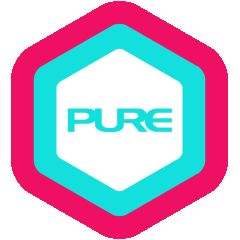 Workshops
10 Hour Aerial Yoga Weekend Workshops with Cora Lee
Aerial Yoga helps practitioners to increase flexibility, develop strength, and experience deep, full breathing. Working with gravity, students re-align and relax the body, enhance awareness, and uplift the spirit.
Discover how to work with the hammock to explore, refine and advance the asana practice. The hammock makes traditional asanas easier; simultaneously, the practice becomes deeper and more achievable as the weight of the body is either partially or fully supported by the fabric (hammock). Students can challenge themselves whilst also restoring, repairing and relaxing.
Better understand the benefits of working with the hammock – how it facilitates proper body alignment and physical release in different body parts.
Workshop Description & Schedule
Session 1: Align and Refine
27 August (Saturday), 9:00am to 11:30am
Students will experience the joy of moving freely in all directions of their body with the aerial hammock. Students can also explore inversion, bringing their body and mind into a new dimension as the aerial hammock makes inversion possible for everybody.
This workshop aims to introduce the fundamentals with tips on foundational postures including basic inversions, balancing postures and deep stretches. The practice facilitates proper alignment, releases tension and strengthens the whole body, thus enhancing and refining our yoga practice.
Suitable for total beginners to yoga or those who have practised yoga on the mat as well as students who want to refine their alignment with the use of the hammock.
Session 2: Lift and Invert
27 August (Saturday), 1:00pm to 3:30pm
The Aerial Hammock allows everyone to enjoy the benefits of zero compression inversions. But that's not all. The hammock is an effective prop to help students build strength and awareness in inversion practices like headstands, forearm stands and handstands -- and eventually be able to perform these poses and variations of these poses without the hammock. In this workshop, we will focus on using the hammock to practise Adho Mudka Vrksasana(Handstand), Salamba Sirsasana 1 (Supported Headstand), Salamba Sirsasna 2 (Tripod Headstand), Salamba Sarvangasana (Shoulderstand), Vrscikasana (Scorpion pose) and their variations and transitions.
This class will give you new insight into your inversion practice and empower your inversions with both strength and intelligence.
Suitable for students who have some yoga experience and would like to start learning inversions and those who already have inversions in their practice. Students are not expected to be able to perform all the poses described above before the workshop.
Session 3: Flips and Tricks
28 August (Sunday), 9:00am to 11:30am
This workshop introduces dynamic exercises focused on strengthening and conditioning with a focus on aerial flips. We will begin with conditioning exercises as warm-up and then discover techniques in aerial flips that teach how to safely learn flipping, inverting and flying.
We aim to Increase your kinesthetic awareness for better agility, build core strength, elongate your muscles, and get a low-impact cardiovascular workout while suspended by the hammock.
Suitable for students who have some yoga experience and would like to use the hammock to build strength and fitness.
Session 4: Float and Restore
28 August (Sunday), 1:00pm to 3:30pm
Aerial Yoga Restorative utilises the aerial hammock to repair our body in a gentle way. Mild inversions are practised to provide natural traction to the spine.
We restore our body with a low hammock closer to the floor as the body floats through a series of gentle gyro-kinetic motions, deeply opening the entire spine, hips, and connective tissues of the body. This technique features full-body inversions alongside various forms of flowing spinal traction. It offers accessibility to students with physical limitations, providing healing effects into deeper spinal flexibility and mind/body connection.
This workshop incorporates levitating meditations, zero-compression inversions, supported sun salutations, joint-opening poses, and a floating sirvasana. Working with lower hammock heights allows for the gentle opening of hips and spine.
Suitable for all students who would like to experience the restorative use of the hammock.
Tuition
Full Workshop
PURE Cardholders S$336 (Early-bird 20% Discount)
Non-PURE Cardholders S$378 (Early-Bird 10% Discount)
Regular Price S$425
2-Sessions Package - Select any 2 sessions
PURE Cardholders S$220 (Early-bird 20% Discount)
Non-PURE Cardholders S$248 (Early-Bird 10% Discount)
Regular Price S$275
Early-bird discount ends 7 August 2022.
Terms & Conditions
Photos and video may be taken, solely for PURE marketing purposes.
Early-Bird Discounts
Early-Bird Price: Application sent in on or before 7 August 2022.
Regular Price: Application sent in starting 8 August 2022.
Refunds/Cancellation
No refund or credit will be given for cancellation starting 7 August 2022.
All refunds are subject to a 10% processing fee that will be deducted from your refund.
Special offers from nood food
$1.00 off all nood food items for all yoga event registrants on dates of the workshop.
$2.00 off all smoothies and juices for all yoga event registrants on dates of the workshop.
$1.00 off all coffee or tea for all yoga event registrants on dates of the workshop.
*If there is any discrepancy between the printed and web versions, the web version shall prevail.
*Please refer here for the full terms & conditions