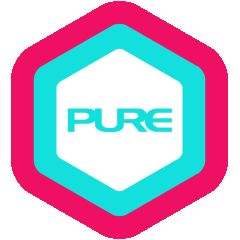 Retreats
UNEARTH with Love Yoga Retreat with Gabrielle & Rani
UNEARTH with Love Yoga Retreat with Gabrielle & Rani
28 - 31 October 2022
The Residence, Bintan
Over the course of the pandemic the tidal currents and waves of our lives have changed so drastically. So much of what we endure remains socially-distanced, suppressed, repressed and unspoken about. The burdens on our backs will remain heavy until we reclaim our personal sense of freedom in the present. The intention of this greater journey is to Unearth the previously unknown, things forgotten and those elements which we hide. When low tide arrives, and if we allow our practice to strip back the ocean and reveal the sandbanks that reside under the surface, that greater moment of freedom becomes ours.
Healing is never easy, and often requires us to break down the facades that allow us to function day-to-day, in order to rebuild. But rebuild we can - better, and with the strength and inner wisdom drawn from our life experiences.
This retreat is so much more than a sweet escape - it is a time of Unearthing. Sitting with yourself and getting curious about what lies beneath the deeper layers that are knotted, coiled and resistant to exploration might seem daunting. So go slowly. Give space for playfulness, Approach the same body from different perspectives - Get uncomfortable, move with purpose, laugh at yourself. Take time for introspection. Listen to the deeper unwinding emanating from the inside-out; and with courage, lean into this inner-unravelling. Devote yourself to it. Tap into the collective to experience a renewed depth of connection as we move through this journey together.
Join Gabrielle and Rani as they bring you a specially-curated loving journey of discovery where both movement and stillness will Unearth a practice that becomes your own inner medicine.
5-star resort and Travellers' Choice 2022 winner, The Residence invites you to luxuriate in the abundance of space and the closeness of nature. This idyllic retreat combines the rural charm of a traditional Asian village with a luxurious modern twist. On top of 70 hectares of verdant landscape that invite you to unwind in true comfort and relaxation, the resort has beach access and activities right at your door step, with a picturesque sandbank that reveals itself during low tide. 
From gourmet creations to soul-pleasing comfort food, elevated pampering beauty rituals at the spa and a sun-soaked sea sport adventures, The Residence has it all, for a perfect getaway. The fully-equipped, air-conditioned Yoga Shala, along with the outdoor Yoga Deck will be sure to offer a variety of practice experiences during the retreat. 
The resort's 127 terraces and villas, including beachfront villas with a private pool, are a beautiful fusion of simplicity and sophistication, pairing clean contemporary lines with touches of local Indonesian style. Designed to tread lightly on and embrace the beauty of the natural surroundings, these private retreats spoil you with a luxurious sense of space and panoramic views. 
Rooms are available on a first-come-first-served basis upon registration and settlement of full payment for the retreat.
4 Days/3 Nights: Friday to Monday (28 - 31 October) 
Tentative Schedule 
Day 1
8am Check in at Tenah Merah Ferry Terminal (Singapore)
9:10am Board Ferry 
9:20am Arrival at Bandar Bentan Telani (Bintan) Ferry Terminal 
11am Board transfer vehicle 
12:30pm Arrival at Resort for Welcome Lunch 
Opening Ceremony - Untether
Evening Practice - Unearth 
Candlelight Sound Bath - Unplug 
Day 2
Sunrise Meditation - Unveil 
Morning Practice - Unbind & Unravel 
Afternoon Practice - Acupressure and Shiatsu Massage Clinic - Unblock & Unknot 
Candlelight Sound Bath - Unplug 
Day 3
Morning Practice - Undivided 108 Om Chants & Sun Salutations 
Afternoon Practice - Unlock & Unleash 
Farewell Dinner: Barbecue Under the Stars
Day 4
Sunrise Meditation - Unveil 
Morning Practice - Uncover 
Closing Ceremony - Unconditional 
11:00am Checkout
11:30am Board Ferry Transfer Vehicle 
2:00pm Board Ferry
4:10pm Arrival at Tenah Merah Ferry Terminal (Singapore)
Recommended Ferry: ​
We will be in touch to include you in the Group Booking for ferry tickets. Kindly note this fee is not included in the retreat package. Payment will be arranged for separately.
About Gabrielle Mendoza
After having crumbled under the stress of the corporate world and reclaimed her lost self through yoga, Gabrielle now follows her dharma to help others to manage their stress through the means of mindfulness, meditation and the discipline of yoga.
Gabrielle is trained in AcuYin, the interweaving of two profound and potent practices - Acupressure and Yin Yoga, as created by world-renowned Jo Phee. In line with her training in Yoga Therapy by Yoga Medicine, she helps her students to decipher the origins of blockages, and release them through relevant asanas and acupoints using the TCM approach of Meridian Yin Yoga. Her training in Yoga Therapy has helped many to cope with their physical struggles, but her attunement with healing is what directs others to discover a while inner world that transcends the superficial.
Gabrielle is currently deepening her knowledge under world-renowned therapist and trainer, Jillian Pransky. She strongly believes that harnessing the therapeutic impact of Restorative Yoga to create balance, reduce stress, and nurture inner quiet, create conditions for self-awareness, compassion, and healing to pave the way towards having a balanced nervous system. Expect to integrate the physical body, subtle energy body, emotional body, and mental body in her practices to release trauma, promote forgiveness, renew commitments to treating ourselves right, and optimize self-healing in the process.
Qualifications & Certifications
Restorative Yoga Training with Jillian Pransky (65 hours), 2022

Wild Lotus Teachers' Immersion Training with Patrick Creelman, 2022

Mindfulness-Based Stress Reduction with Sheryl Bathman of SMU (30 hours), 2020

Yin Yoga - Accupressure, Acu Yin and Hip Anatomy II Teacher Training with Jo Phee (60 hours), 2020

Sound Healing – Tibetian Singing Bowl Workshop with Henry Phua of PURE Yoga, 2019

Yoga Therapy – Meridian and Acupressure Therapy Workshop with Zhen of Yoga Deep, 2019

Wall Rope Yoga – Level 1 Teacher Training with Veronique Tsui of PURE Yoga (18 hours), 2019

Sound Healing – Crystal Bowl Workshop with Alex Young, Crystal Tones Alchemist, 2019

Restorative Yoga – Level 1 Teacher Training with Adeline Tien of AT Yoga (30 hours), 2019

Yoga Therapeutics – 100-hr Teacher Training with Tina Nance of Tina Nance Yoga Therapy in Bali, 2017

Shoulder Anatomy Dysfunction and Application Immersion – 25-hr Immersion with Tiffany Cruikshank of Yoga Medicine in Singapore, 2017

Diploma in Yoga Teaching – 350-hr Teacher Training with International Yoga Teacher's Association in Australia, 2016
About Rani Shah
​Rani started her yoga journey to improve her endurance and flexibility while training as a dancer, but the clarity and connection she felt after each class had her coming back for me. A health scare in 202 forced a new approach to her self-practice and teaching - and so she lives, eats and moves with the intention to heal and create more energy. Expect to move from the inside-out and build on your strength and endurance to unearth a playful practice of your own under Rani's guidance as she teaches you to combine functional, primal and somatic-inspired movements with traditional yoga asana to create a conscious movement practice.
Rani is currently expanding her yoga and embodied movement knowledge into the realms of Zenthai Shiatsu - a body massage practice founded in Sunshine Coast, Australia, that draws on traditional energetic based systems of Zen Shiatsu, Traditional Thai Massage and remedial techniques of Osteopathy. This movement-based therapy offers powerful work for issues of the musculoskeletal, digestive and nervous system.
Qualifications & Certifications
Zenthai Shiatsu Therapist Traning with Gwyn Willians & Che Pritchard, 2022

Zenthai Shiatsu Level 1 Immersion with Che Pritchard & Andy White, 2022

Zenthai Flow Facilitator Training with Gwyn Williams & Sally Meridith (150 hours) 2022

Yoga Through Embodied Movement Immersion with Daniel Sonic Rojas (50 hours) 2020 & 2021

Online Art of Yoga Sequencing with Jason Crandell, 2020

Rumble Roller Rehab Foundations Course with Meech Aspden, 2020

Art of Vinyasa Flow Yoga (CET) with Hee Boon (50 hours) 2019

Hot Yoga Teacher Training with Mike and Suzanna Calava (200 hours) 2016
Inclusive of:
3-nights' accommodation

Daily Breakfast

Welcome Lunch and Farewell Dinner

A carefully curated array of yoga sessions

Rental of spaces for yoga practice
PACKAGE PRICES WITHOUT FERRY FARE:
All prices below are per person for 28 - 31 October 2022 (4 Days / 3 Nights)
4 Days / 3 Nights

28 – 31 October 2022

Early-bird Discount

Register NOW until 14 Oct

Regular Price:

Register from 15 Oct onwards

Garden Terrace

Single Occupancy

Double Occupancy

S$1,580

S$1,220

S$1,755

S$1,355

Upper Seaview Suite

Single Occupancy

Double Occupancy

S$1,880

S$1,480

S$2,088

S$1,644

Deluxe Seaview Villa

Single Occupancy

Double Occupancy

Triple Occupancy

S$2,400

S$1,880

S$1,540

S$2,666

S$2,088

S$1,711

2- Bedroom Villa

Triple Occupancy

Quadruple Occupancy

S$1,840

S$1,380

S$2,044

S$1,533
Rooms are assigned on a first-come-first-served basis. Rooms may differ in layout and décor.
Prices listed are inclusive of all prevailing taxes and service charges.
Photos and videos may be taken, solely for PURE marketing purposes.
ApplicationPlease apply online or email us. We will respond within 3-5 days with an e-mail outlining payment procedures and further details.
TaxPlease note prices include 7% GST.
Early-Bird DiscountEarly-Bird Price: Application sent in on or before 14 October 2022.Regular Price: Application sent in starting 15 October 2022.
Refunds/CancellationNo refund or credit will be given for cancellations starting 15 September 2022.All refunds are subject to a 20% processing fee that will be deducted from your refund.
Visa Entry & Requirements
Please comply with all visa and health requirements of Bintan, Indonesia

.

PURE is not liable for any illness, delays or costs resulting from your failure to meet these requirements.

Please ensure that your passport is valid for at least 6 months from the day you arrive in Bintan, Indonesia.

Pertaining to COVID-19 travel advisories, participants should do their own due diligence and ensure compliance with local COVID-19 laws, rules, restrictions and regulations.

Participants are responsible for staying updated on current COVID-19 related travel restrictions and requirements to enter Bintan, Indonesia
*If there is any discrepancy between the printed and web versions, the web version shall prevail.
*Please refer here for the full terms & conditions