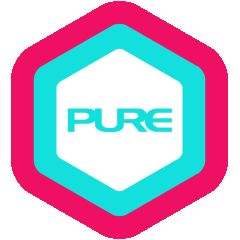 Retreats
Sadhana: Cultivating Inner Love with Kay Yuen
Revitalise yourself with this 5-day yoga staycation that will be a spiritual experience in an ashram-like environment within Hong Kong's idyllic countryside.
Following the concept of simple living and high thinking, you'll learn what Yoga is and how to live a yogic lifestyle. Through asanas, pranayama, meditation, chanting, fasting, yoga philosophy lectures, mindfulness techniques, inner work and other yogic practices, you'll cultivate self-love and universal love for all.

This retreat will give you space, clarity, balance and peace of mind to reconnect with your body, mind and soul. You'll have time to contemplate and reflect on how to live a happier and more meaningful life.
Multi-Purpose Room
·         Shared Bathroom
·      
5 days / 4 nights: 27-31 July (Wednesday to Sunday)
Day 1: Wednesday (27 Jul)
4:30pm Check-In
5:00pm Asana, Pranayama & Meditation
6:30pm Vegan Dinner* & Break
8:00pm Satsang: Welcome Ceremony
10:30pm (Lights Out)
Day 2: Thursday (28 Jul)
6:00am Sunrise Meditation
7:00am Satsang: Loving Kindness
9:30am Asana & Pranayama
11:30am Vegan Brunch* & Break
2:00pm Lecture: What is Bhakti?
4:00pm Mindfulness Practices
5:00pm Sound Bath Meditation
6:00pm Vegan Dinner* & Break
8:00pm Kirtan: Yoga for the Heart
10:30pm (Lights Out)
Day 3: Friday (29 Jul)
6:00am Mindful Beach Walk
7:00am Satsang: Self Love 
9:30am Asana, Pranayama & Meditation
11:30am Vegan Lunch* & Break
2:00pm Lecture: Cultivating Inner Love
4:00pm Qi Gong with Sara Chung
6:00pm Vegan Dinner* & Break
8:00pm Kirtan: Yoga for the Heart
10:00pm (Lights Out)
Day 4: Saturday (30 Jul)
5:00am Pranayama
6:30am Chakra Meditation
8:00am Satsang: Opening the Heart

10:30am Movement Meditation
11:30am Break
2:00pm Yoga Philosophy Talk: Embracing Universal Love
4:00pm Earthing 
5:00pm Yoga Nidra w/ Singing Bowls
6:00pm Break
8:00pm Kirtan: Yoga for the Heart
10:00pm (Lights Out)
Day 5: Sunday (31 Jul)
5:00am Japa Meditation Walk
6:00am Satsang: Love is All We Need
8:00am Asanas and Meditation
10:00am Vegan Brunch* & Break

11:00am Likhita Japa Meditation
12:00pm Satsang: Closing Ceremony
1:30pm Happy Departure
*Meals are not included in the package
**A minimum 46 hours of asana, pranayama, meditation, chanting and lecture
Inclusive of:
- 4 nights' accommodation and service charges
- A minimum 46 hours of yoga, lecture, Satsang & meditation
PACKAGE PRICES:      
All prices below are per person for 27-31 July (5 days / 4 nights)
Room Category

 

Special Offer ends on 10 July 

Regular Price

 

 

Shared Room

 

 

Shared Flat (Single Room/ Shared Bathroom)

 

 

Single Flat

 

 

 

 

 

 

 

 

 

 



HK$8,800

 

 

HK$9,700

 

 

HK$10,200

 

 



HK$9,300

 

 

HK$10,200

 

 

HK$10,700
*Please refer here for the full terms & conditions