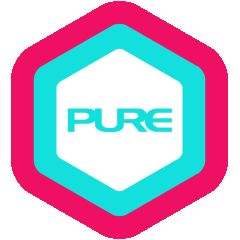 Workshops
200-Hour Yoga Teacher Training with Arun Rana (Roots of Hatha & Beyond)
First 10-sign up enjoy additional discounts on top of the early-bird rates! (5 spots left)
This programme aims to significantly deepen your personal yoga practice, skill sets and knowledge, and to aid you in discovering your hidden competencies and potential.
This training provides a supportive environment for aspiring trainee teachers to learn and grow, to develop the inner teacher within you as you experience yoga as a tool of personal transformation.
Through this training, you will gain deeper insight into Yoga Philosophies, Yoga Anatomy, and the Physiology of Yoga with scientifically proven Yoga Therapy concepts that can treat and prevent various ailments. You will also acquire a wide variety of Asana Technique Training as well as proven effective Teaching Methodologies. This will be a deep and evolutionary self-exploration to help you unlock a more profound understanding and appreciation of yoga, and what it takes to be a yoga teacher.
Senior Yoga Teacher Arun has been conducting this programme for many years now and has successfully led and mentored many students who have gone on to become notable yoga teachers in their own right. We warmly invite and welcome you to embark on this highly meaningful and fruitful journey with us to experience and witness your own growth and transformation!
Yoga Alliance Accredited School
Pure Yoga is a registered school with Yoga Alliance. Our teacher training programmes and teachers are internationally accredited, have exclusive recognition and qualify for the 200-hr Yoga Alliance Certification.
Yoga Alliance is an international governing board for yoga teachers and training programmes in the U.S and globally. Graduates of our programme are automatically eligible to register as a RYT (Registered Yoga Teacher) with Yoga Alliance. Becoming a RYT means having a higher profile and gaining international recognition as a yoga teacher, attributes that many hiring studios look for.
Mission StatementWe offer this training in an effort to grow our community of committed yoga practitioners, empowering those who demonstrate dedication to a personal practice, by sharing the knowledge, skills and tools we have learned so that they too can start teaching yoga. We intend to guide trainees toward a healthy self-confidence, while at the same time invoking in them a sense of humility and excitement, knowing that they are at the beginning of a long journey.
Roots of Hatha & Beyond: 200-Hour Yoga Teacher Training with Arun Rana
Yoga Alliance Accredited 200-Hour Yoga Teacher Training Programme
Yoga Sutras of Patañjali  
Definition of Yoga, Five Vrittis and mental modification, Kriya Yoga

Ashtanga Yoga (8 Limbs of Yoga)

Ramayana

Bhagavad Gita 

Vedas and Upanishads
In-Depth Practice, Technique Analysis, Alignment Concepts of Hatha Yoga
Names, Sanskrit interpretation and benefits of Asanas

Therapeutic role of Asanas in healing injuries

Basic theory and rules of alignment in Asanas

Categories of Asanas and guidelines for general practice

Modifications and transitions in Asanas practice

Deepening Asana practice (progression from beginner to intermediate)

Balancing approach – sequencing vs. static

Applications of yoga props and benefits

Detailed study of classical asanas and their modifications leading to advancements
 Pranayama Sadhana and Meditation
Concepts of Prana and general guidelines for Pranayama practice

Pranayama as a therapy

Deepening pranayama practice with 3 Maha Bandhas (energy locks)

Use of Mudras (gestures) with their significant benefits on health

Shat Karmas (cleansing process in Hatha Yoga Tradition) - Kapalabhati, Jala Neti, Kunjal, Trataka and Shankha Prakshalana
 Yoga Philosophy & Ethics
Essence of Yoga philosophies (Gyana, Bhakti and Karma Yoga)

Concept of Yin and Yang in Hatha Yoga perspective

Traditions and types of meditation (Nada and mantra meditation) 

Yoga Nidra (psychic sleep)

Essence and importance of Ayurveda in Yogic culture

Essential Yoga Ethics and review
 Anatomy & Physiology
General Anatomy and Physiology (Human body)

Muscular / Skeletal System and its relevance to yoga practice

Special Concerns of Practice (menstruation, pregnancy and ailments)

Different systems of body and their relationship with traditional Asanas

Important functions of muscles, movements and names of muscles, bones and connective tissues in relation to practice

Concept of anti-ageing through Yoga and Ayurveda

Chakras, Nadis and Koshas
 Teaching Methodologies & Practicum
Hatha Yoga - concepts and principles

Lesson planning and sequencing

Tailoring lessons to different groups' needs

Effective teaching styles and methodologies

Taking the seat of the Teacher

Art and principles of adjustments for different categories of Asanas

Ethical values for Yoga teachers

Art of teaching private and group sessions

Teaching Practice (a Pose, Small Group, Class-based)

Other Practices and 'All is Coming'
Recommended Reading
How Yoga Works by Michael Roach
Yoga Sūtras of Patañjali
Asana Pranayama Mudra Bandha – Bihar School of Yog
Light on Yoga by B. K. S. Iyengar
Roots of Hatha & Beyond: 200-Hour Yoga Teacher Training with Arun Rana
Yoga Alliance Accredited 200-Hour Yoga Teacher Training Programme
11 February – 26 March 2023
Tuesdays to Thursdays: 6:30pm to 9:00pm
Saturdays & Sundays: 8:00am to 6:30pm
*No classes on Mondays & Fridays
**In the event you need to miss certain sessions, make-up sessions can be arranged (Case-by-Case basis).
Arun is a senior consultant and teacher of yoga and naturopathy. He was born in New Delhi and studied traditional yoga at renowned Indian ashrams in Rishikesh, Kerela, Bangalore and Haridwara. He is also very fortunate to have had the opportunity to study meditation with Himalayan Yoga masters.
A teacher since 2004, Arun has led multiple 200 and 300-Hour Trainings, workshops and retreats in various countries as well as regular classes. As a senior teacher, Arun is also dedicated and committed to grooming and nurturing the next batch of teachers capable of imparting the benefits and joy of yoga.
Arun enjoys the healing elements of yoga, like those found in de-stress and de-addiction classes. He believes it is his mission to spread the message of holistic well-being to the world. Specialising in yoga therapy, he has taught many classes dealing with depression and obesity, along with chronic spinal ailments. His classes are known for their powerful and creative sequences.
QUALIFICATIONS & CERTIFICATIONS
E-RYT 500 Yoga Alliance Certified

One-year Yoga Therapy Instructor Course, Vivekananda Yoga School, 200

Hatha Yoga Teacher Training, International Sivananda Yoga Vedanta Centre (200 hours), 2004

Yoga and Naturopathy, Chandra College for Yoga and Naturopathy (200 hours) 

Hatha Yoga Teacher Training, Vivekananda Yoga School (200 hours), 2004
Full Training
First 10 Sign-Up Special    S$3,745
Early-Bird Offer                 S$4,280 
Regular Price                    S$5,350
Morning Intensives Practice Only
Full Morning Intensives         S$840
7-Day Morning Intensives    S$520
1-Day Morning Intensive     S$78
Early-bird discount ends 12 January 2023. 
*Prices include examinations, certification, manuals, guest lectures, and all other training materials. 
Photos and video may be taken, solely for PURE marketing purposes. 
Early-Bird Discounts
Early-Bird Price: Application sent in on or before 12 January 2023. 
Regular Price: Application sent in starting 13 January 2023. 
Refunds/Cancellation
No refund or credit will be given for cancellation starting

12 January 2023

. 

All refunds are subject to a 10% processing fee that will be deducted from your refund. 
Special offers from nood food 
$1.00 off all nood food items for all yoga event registrants on dates of the workshop. 

$2.00 off all smoothies and juices for all yoga event registrants on dates of the workshop.

$1.00 off all coffee or tea for all yoga event registrants on dates of the work
*If there is any discrepancy between the printed and web versions, the web version shall prevail.
*Please refer here for the full terms & conditions