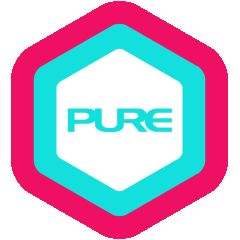 Workshops
Courage to Teach: 200-Hour Yoga Alliance Accredited Teacher Training with Nirupan Muthukrishnan
Enjoy exclusive savings on top of early-bird rates for the 1st ten sign-ups!

This programme will offer a unique, experiential and immersive learning experience for every student - focusing mainly on Hatha & Vinyasa Styles and centred on the key Yoga Pillars.
Students will learn to apply healthy critical thinking through an inquisitive approach to yoga studies. You will gain clarity about the scientific principles and training techniques, explore the deepest dimensions of yoga practice, and leave with a cutting edge understanding of human movement and physiology.
In all, students can expect to complete this training with the new perspectives on yoga study, a greater understanding of biomechanical alignment principles, and expand their general knowledge in different aspects of yoga.
Open to all aspiring yoga teachers, current teachers seeking enrichment, and individuals looking to further their practice.
What you can expect to get out of the training:
Well-designed, comprehensive coverage of key yoga poses and concepts of Hatha & Alignment, Vinyasa & Sequencing, Human Anatomy & Physiology, Pranayama, Meditation, Yoga with Props, etc.

Essential knowledge and teaching methodologies to lead a yoga class

In-depth understanding of both theoretical and practical concepts of the different yoga pillars

Courage to instruct and demonstrate proper alignment, make hands-on assists, and give clear and effective verbal cues

Increased confidence in the ability to find your voice as a yoga teacher

Identified areas of improvement in one's own practice, and ways to overcome individual unique challenges

Personal enrichment in your yoga journey

Continued support and mentorship from the teaching faculty
Yoga Alliance Accredited SchoolPURE Yoga is a registered school with Yoga Alliance. Our teacher training programmes and teachers are internationally accredited, have exclusive recognition and qualify for the 200-hr Yoga Alliance Certification.
Yoga Alliance is an international governing board for yoga teachers and training programmes in the U.S and globally. Graduates of our programme are automatically eligible to register as a RYT (Registered Yoga Teacher) with Yoga Alliance. Becoming a RYT means having a higher profile and gaining international recognition as a yoga teacher, attributes that many hiring studios look for.
Courage to Teach: A 200-Hour Yoga Alliance Accredited Teacher Training Programme
Syllabus Breakdown 
Techniques, Training & Practice        100 Hours
Teaching Methodologies                    25 Hours
Yoga Philosophies & Ethics                30 Hours
Yoga Anatomy & Physiology              20 Hours
Practicum & Others                           20 Hours
Total Hours: 200
Techniques, Training & Practice This is the core of the entire teacher training course, covering:
Principles of Sequencing: Hatha and Vinyasa Yoga – Centred around Yoga Pillars

Sun Salutations

In-depth study, practice, and analytic training of a variety of asanas (standing, supine, prone, seated) for all levels

Key understanding of engagement, stretching, recovery

Art of Assists and usage of props

Specialised Yoga (Wall yoga, Chair yoga)

Traditional yoga techniques (meditation, bandhas, kriya, mudras, pranayama, yoga nidra)

Practical application – learn how to teach and practise

Understanding optimal alignment, how to give physical and verbal adjustments

Understanding the whys & hows of poses taught
 Teaching Methodologies
Principles of Teaching & Cueing

Public speaking, including effective language for teaching asana 

Types of different teaching methodologies and their relation to different classes/class levels

Basic modifications to make asana accessible

CLARITY – learn where & what to specialise in

Identify & appeal to different learning styles

Key aspects of effective demonstration
 Yoga Anatomy and Physiology 
Human physical anatomy & physiology

Overview of human body systems and connective tissue

Study of muscles, bones, joints, viscera, biomechanics relative to asana

Introduction to Prenatal Yoga

Key guidelines for safety, benefits & risks of each asana

How to apply the above when teaching students
Yoga Philosophy & Ethics
Understand the History of Yoga

Introduction to ayurveda and energy yoga (koshas, chakras)

Ethics to consider when committing to the path of yoga

Find your own identify and voice as a yoga teacher

Study traditional yoga texts and philosophies, lineages (Pantanjali's yoga sutra, The Bhagavad gita)

Yoga as a lifestyle

Contemplate your key motivations, what gives you the Courage to Teach?

Recognise value in business of yoga
Practicum & Elective Hours
Practice Teaching (a pose, a set of sequence, one-to-one, groups/ class-based)

Giving and receiving effective feedback

Learn to move into the seat of yoga teacher with ease

Integration for new teacher – what to do after the teacher training

Complete other homework / classroom assignments as directed
* Students are required to complete homework, class assignments and assessment as directed.
Courage to Teach: A 200-Hour Yoga Alliance Accredited Teacher Training Programme with Nirupan Muthukrishnan
1 April - 21 May 2023
Asia Square Tower 2
Tuesday to Thursday: 6:30pm to 9:00pm
Saturday & Sunday: 9:00am to 6:30pm
*No lessons on Mondays and Fridays
**There will be classes on Good Friday (7 April) and Labor Day (1 May)
The programme is designed such that it is easier for students to commit, allowing them ample rest and time to assimilate the knowledge gained weekly.
Niru's life-changing encounter with a yoga mat dates back to 1998, when he was just nine years old. Despite having a father who was a yoga master, he had never really expressed interest in yoga before that. He started practising for the fun of it but soon found himself participating in competitions. It was only when he spent a few years in an ashram away from standard human life that he realised yoga was his true calling. That's how he was encouraged to be a yoga teacher. To him, yoga is not just about doing complicated poses with one's body – it is to understand the purpose of life as well as the connection between body, mind, and soul. It is a philosophy.
Niru's journey was, of course, guided by his father, who directed him on the right path before leaving him to his own devices to learn and grow. Ayurvedic Doctor Madhavan gave him the confidence to participate in competitions at a national level. Doctor Madhavan was the inspiration who enlightened him on important things such as yogic philosophy, saint history and yogic epics. Mani Chaithanya was Niru's mentor who boosted his self-confidence by giving him the opportunity to assist a group of students who came for teacher training at Sivananda ashram in Kerala. Maniji also motivated Nirupan with his way of life, patience, positive energy and passion towards yoga, which Niru also aims to pass on to his students.
Classes with Niru are entertaining and filled with clear-cut instructions. Their seamless flow holds a certain challenge that students are determined to overcome. His teaching centres on alignment, relaxation, peace and breathing techniques (pranayama). He strongly believes that correct breathing methods will eliminate pain, thus bringing joy and peace of mind. Nirupan's classes leave students feeling rejuvenated both physically and mentally. He urges students to come to his classes with an open mind in order to enjoy and experience the gradual transformation in their lives. Niru's goal is to spread positive energy around the universe through yogic techniques.  
Full Training
S3,745 (1st Ten Sign-Ups Exclusive)
S$4,280 (Early-bird 20% Discount ends 15 March 2023)
Regular Pricing: S$5,350
* Yoga Alliance Accredited Teacher Training Certificate will be awarded upon completion of programme.
* Prices include prevailing taxes, manuals and all training materials.
Photos and video may be taken, solely for PURE marketing purposes. 
Early-Bird Discounts
Early-Bird Price: Application sent in on or before 28 February 2023. 
Regular Price: Application sent in starting 01 March 2023. 
Refunds/Cancellation
No refund or credit will be given for cancellation starting 28 February 2023. 
All refunds are subject to a 10% processing fee that will be deducted from your refund. 
*Please refer here for the full terms & conditions