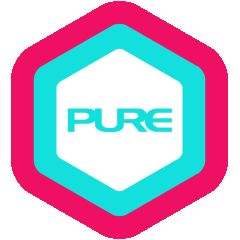 Retreats
Returning Home to Your Body, Spirit & Heart: A Yoga Retreat with Nirupan & Sheranne
Please kindly note we have changed the resort to Dvara Siruvani.
Immerse yourself in the tranquillity of nature and find joy through the simple ways of life, away from the hustle and bustle of concrete jungles.
Join Niru and Sheranne on this journey of exploring the reinvigorating and restorative aspects of yoga, breathwork and meditation as well as many other exciting activities planned!
This retreat is open to practitioners of all levels looking to deepen their connection with themselves, one another, and Mother Nature. Get ready to come home to your body, spirit and heart.
Journey back in time at the foothills of the majestic Western Ghats. Dvara Siruvani is a curated property which has a collection of artefacts from across Tamil Nadu giving you a glimpse into the rich heritage of this ancient civilization. Every door, window, picture or artefact have different stories and histories behind it.
Every door is unique; a part of southern history, expertly resorted from traditional homes. Today, these dvaras (doors) welcome guests into a bygone era of old world charm and southern hospitality. Located at just 30 kilometres from Coimbatore and at a 15 minutes' drive from Adi Yogi and Isha Yoga, the accommodation is one of the quick luxury getaway from Coimbatore. 
5 days/4 nights: 20 - 25 February 2023 (Monday to Saturday)
Tentative Schedule
Monday, 20 February (Day '0') 
3pm Meet at Singapore Changi International Airport 
6:50pm Flight from SG to Coimbatore 
8:45pm (Local time) Arrival in Coimbatore International Airport 
9:50pm Commute to the Resort 
10:50pm Check-in at the Resort 
Tuesday, 21 February (Day 1) 
7am Welcome Practice and Opening Ceremony 
9am Breakfast 
10:30am Explore the resort with activities 
1pm Lunch 
4:30pm Heart-Centred Meditation and yoga practice with Sheranne 
7pm Dinner 
Wednesday, 22 February (Day 2) 
6:45am Morning Practice and Pranayama with Niru 
9am Breakfast 
10:30am Explore Anaikatti Hill  
1pm Lunch at Anaikatti 
5pm Grounding Hatha Yoga with Sheranne 
7pm Dinner 
Thursday, 23 February (Day 3) 
6:30am Yoga Tapas (Fire) and Meditation with Niru 
9am Breakfast 
10:30am River Bath 
1:30pm Lunch  
4:30pm Breathwork Journey with Sheranne 
7pm Dinner 
Friday, 24 February (Day 4) 
6:30am Morning Practice with Niru 
8:30am Breakfast 
9:30am Day trip to Isha Yoga Meditation Centre
1pm Lunch at Isha Yoga Centre 
5:30pm Restorative Yoga and Yoga Nidra with Sheranne 
7pm Farewell dinner and closing ceremony  
Saturday, 25 February (Day 5) 
6;30am Morning Practice with Niru 
7:30am Introduction to banana leaf bath with Guest Teacher (Traditional detoxification of the body) 
8am Breakfast 
9am Banana leaf bath 
1pm Lunch 
4pm Tea 
5pm Check-out 
7:00pm Arrival at Coimbatore International Airport 
9:45pm Flight back to SG 
4:55am Sunday (Local time) Arrival in Singapore Changi International Airport  
*Schedule may be subjected to changes on the actual day.
Recommended Flights 
20 February 1850 TR540 (SIN to CJB) 
25 February 2145 TR541 (CJB to SIN) 
Round-trip airport transfer to resort is included only for the above recommended flights. 
About Nirupan Muthukrishnan
Niru's life-changing encounter with a yoga mat dates back to 1998, when he was just nine years old. Despite having a father who was a yoga master, he had never really expressed interest in yoga before that. He started practising for the fun of it but soon found himself participating in competitions. It was only when he spent a few years in an ashram away from standard human life that he realised yoga was his true calling. To him, yoga is not just about doing complicated poses with one's body – it is to understand the purpose of life as well as the connection between body, mind, and soul. It is a philosophy.
Classes with Niru are entertaining and filled with clear-cut instructions. Their seamless flow holds a certain challenge that students are determined to overcome. His teaching centres on alignment, relaxation, peace and breathing techniques (pranayama). He strongly believes that correct breathing methods will eliminate pain, thus bringing joy and peace of mind. Nirupan's classes leave students feeling rejuvenated both physically and mentally. He urges students to come to his classes with an open mind in order to enjoy and experience the gradual transformation in their lives. Niru's goal is to spread positive energy around the universe through yogic techniques.
QUALIFICATIONS & CERTIFICATIONS
International Sivananda Yoga Teacher Training 
Post Graduate Diploma in Yoga from Annamalai University, India 
Masters of Science in Yoga from Annamalai University, India 
About Sheranne Wong
As someone who constantly moves from one place to the next, living life spontaneously, Sheranne has been kept grounded in a special way by yoga. When she was living in Los Angeles, she first discovered the practice as a form of therapy and rehabilitative exercise after she had invasive decompression surgery in her lower back. Then as a headhunter in Hong Kong, her practice started to deepen due to the hectic and stressful nature of the industry, and she was able to benefit from the mental and spiritual aspects of yoga. Through that, she decided to pursue her studies in yoga by going back to its origin and completed her teacher training in India with the encouragement of her teacher at the time, Tania Barton.
Sheranne is grateful to have crossed paths with teachers who have influenced her life and teaching in various ways. A few of those are Ganga Devi, Tania Barton and Hee Boon Tan. Ganga Devi has shed light on what yoga truly is, way beyond the physical aspects, and helped her grow spiritually. She has inspired her to spread the teachings of yoga and do better as a person as we are all here to help one another. Sheranne has Tania Barton to thank for guiding her onto the path of teaching and for seeing the potential in her and being a huge part of her practice whilst living in Hong Kong. Upon moving back to Singapore, Sheranne discovered the teachings of Hee Boon Tan and was inspired by his knowledge, creative sequencing, patience and compassion. She continues to grow in her own practice by learning from her current teachers and exploring new ones.
What Sheranne loves about teaching is seeing people from all walks of life come together to practise with the common goal of wanting to make a change in their lives. With Sheranne, one can expect dynamic classes that emphasise breath and movement, yet are rooted in alignment.
QUALIFICATIONS & CERTIFICATIONS
Advanced Teacher Intensive Training with Christina Sell, 2018

200-hour Hatha Vinyasa YTT, Himalayan Yoga Institute, 2016
Inclusive of:
- 5 nights' accommodation plus prevailing taxes and service charges
- Daily breakfast, lunch, dinner
- Rental of spaces for yoga practice
- All yoga fees and services
- Round-trip airport transfer (for recommended flights only)
PACKAGE PRICES WITHOUT AIRFARE:      
All prices below are per person for 20-25 February 2023
Room Types

Early-Bird Rate

Register by 31 January 2023

Regular Rate

Single Occupancy

Double Occupancy

SGD$2,280

SGD$1,880

SGD$2,988

SGD$2,044
Prices listed are inclusive of all prevailing taxes. 
Rooms are assigned on a first-come-first-served basis. Rooms may differ in layout and décor. 
Early-Bird discount ends 31 January 2023. 
Photos and videos may be taken, solely for PURE marketing purposes. 
Early-Bird Discount
Early-Bird Price: Application sent in on or before 31 January 2023. 
Regular Price: Application sent in starting 1 February 2023. 
Refunds/Cancellation
No refund or credit will be given for cancellation starting 31 January 2023. 
All refunds are subject to a 10% processing fee that will be deducted from your refund. 
*Please refer here for the full terms & conditions