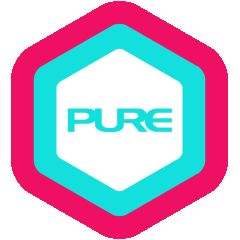 Retreats
Be EMPOWERED: A 5D4N Holistic Yoga Retreat with Kelvin & Quan Qi
Empower your yoga practice and join Kelvin and QQ on an epic 5-day yoga adventure in stunning Da Nang, famous for its pristine beaches and beautiful cultural heritage.
Deepen your practice with dynamic and creative flows, expand your knowledge with specially curated daily workshops focused on anatomy, asanas and holistic well-being, and spend time exploring the beautiful landscape and tourist attractions of Da Nang!
What you can expect:
Vinyasa Flows in the morning to warm up and energise the body

Curated workshops focusing on backbends, hips, inversions and elevating your practice with the effective use of props

Gentle and restorative evening classes that include sound healing

Special yin class by guest teacher

Guided self-practice sessions where you can approach us for assists, physical adjustments or ask any questions about yoga
Step into your power with Kelvin, QQ and other like-minded yogis for an unforgettable experience!
Situated on the picturesque white sands beach midway between the UNESCO World Heritage Site of Hoi An Ancient Town and Danang, Naman Retreat is the Central Coast's pinnacle of architecture and luxury.
Providing a favourable setting for spiritual liberation through sounds of nature, scents, exotic flavours, and healing touches, Naman Retreat is a tranquil haven where you can indulge in sweet intimacy with your loved one, experience heavenly spa treatments, and be awed by the magnificent natural scenery that evokes sublime happiness.  
Each room is designed to ensure total relaxation with their calming colours and exquisite bedding.
5 days/ 4 nights: 25-29 March 2023 (Saturday to Wednesday)
Tentative Schedule
Day 1

25 March 2022

11:50am

Meet up at Singapore Changi Airport

1.55pm

Fly from Singapore to Da Nang

3.40pm

Arrival at Da Nang

5 pm

Check in at Naman Retreat

6.30pm

Welcome Dinner

8.00 - 9.15pm

EMBRACE

Embrace and indulge in a restful practice as we wind down for the night. This is where we allow our mind and body to restore and rest fully with a wholesome restorative practice that ends with sound healing.

Day 2

26 March 2022

7-9 am

EMBLAZE

Emblaze and set your heart on fire in this backbend-focused class. The practice starts with an invigorating flow focusing on the essentials for a healthy strong backbend before we delve deeper to explore various shapes while honouring our bodies.

9 am

Breakfast

11am - 4pm

Free & easy

Enjoy the amenities at the resort, go to the spa, enjoy the private beach - soak up the glorious sun, or simply kick back under the canopy as you take in the gentle sea breeze with a drink in hand.

4-5 pm

Self-Practice (Guided) - optional

5-6 pm

EQUANIMITY

Equalise and find balance within the body and mind as we restore harmony with the yin and yang in this soft practice. Expect restorative poses as well as active stretches with proper engagement.

6.30pm

Welcome Dinner

7.30pm

Trip to Hoi An ancient city and Night Market (optional)

Day 3

27 March 2022

7-9 am

ENGAGE

Find proper engagement of the muscles around the hips as we explore mobility in this hip-focused class. The practice begins with an explorative flow where we find strength and flexibility around the hip joint to build proper engagement in the full range of our hips. We then delve deeper into various asanas with the aim of building a safe and sustainable practice.

9 am

Breakfast

11am - 3pm

Free & easy

Enjoy the amenities at the resort, go to the spa, enjoy the private beach - soak up the glorious sun, or simply kick back under the canopy as you take in the gentle sea breeze with a drink in hand.

3pm

EXPLORE

Options to either:

Join us for a Sunset Trip to Golden Hand Bridge and Ba Na Hills

Tour starts at 3pm, ends around 9pm

Free & Easy

Day 4

28 March 2022

7-9 am

ELEVATE

Elevate your practice and emerge stronger as we empower you to soar from your comfort zone. The class begins with a flow to build a strong foundation and find stable alignments in the entire body. This is followed by an arm balance and inversion workshop, where we have fun and fly! We will guide you through the entire journey of balancing on your arms, so keep an open mind and you may be surprised at what you can do!

9 am

Breakfast

11am - 4pm

Free & easy

Enjoy the amenities at the resort, go to the spa, enjoy the private beach - soak up the glorious sun, or simply kick back under the canopy as you take in the gentle sea breeze with a drink in hand.

4-5 pm

Self-Practice (Guided) - optional

5-6 pm

Special class by Guest Teacher

6.30pm

Farewell Dinner

Day 5

29 March 2022

8 am

Breakfast

9.30am

Arrival at airport

11.55am

Flight back to SG

3.45pm

Estimated arrival back at SG
Recommended Flights
25 March SQ174 (SIN to DAD)
29 March SQ171 (DAD to SIN)
Round-trip transfer to resort is included only for the above recommended flights.
Kelvin Teo
Kelvin found himself on the mat in 2016, seeking to strike the balance between strength and flexibility. Recovering from a shoulder dislocation, Kelvin started yoga to find better mobility and strength within the body. Experiencing the benefits and seeing progress in his practice, he was determined to delve deeper into yoga and eventually to share his experience and practice with people around him. 
Graduating from Bryce Yoga, Kelvin's practice has evolved beyond the mat. Yoga has also become a place of growth and a place for creativity for Kelvin. From consistent practice of asanas and the ongoing search of mind-body awareness to discovering connections within himself, Kelvin has found harmony to the breath, body and mind from his on-mat practice.
Throughout his years of learning, Kelvin is humbled to have chanced upon amazing teachers like Dice-lida Klein, Briohny Smyth, Matthieu Boldron and Jason Nemer, who have contributed to his knowledge and journey. "Always be with an open heart and mind."
Kelvin hopes to help students build a strong and solid foundation, giving them confidence to take flight in their practice and encouraging them to go beyond their limits. His classes allow students to experience a limitless practice with an open heart, have fun and be themselves on the mat. Enjoy a practice of dynamic movements with Kelvin where you'll be able to express yourself freely on the mat and flow along with music.
QUALIFICATIONS & CERTIFICATIONS
200-Hour Yoga Teacher Training (FitFlowFly), Bryce Yoga School

Usui Reiki Level 1, Yng Wang – In Good Hands Therapy

Solar Acro Immersion, AcroYoga International
Quan Qi began his yoga journey in 2015 when he practised vinyasa through online videos as a form of cardio exercise to complement his gym sessions. It wasn't until he went for an actual yoga class that he started to understand and experience the full benefits of yoga. Gradually, yoga became a bigger part of his life and was an avenue of respite when life was too much to handle. After years of practice and with the encouragement of people around him, Quan Qi decided to pursue the path of becoming a yoga teacher. Today, Quan Qi strives to incorporate yoga into his daily life and hopes to share the teachings of yoga with others. 
Quan Qi has had the honour of learning from many teachers and is forever grateful to them. He feels particularly fortunate to have met Hee Boon in 2016 and has been practising with him ever since. Under his tutelage, Quan Qi not only advanced his asana practice but also learnt how to approach life with more awareness. 
Being a practising pharmacist as well, Quan Qi hopes to use his knowledge in anatomy to break down poses and guide students into proper alignment. He aims to combine functional mobility training with traditional yoga poses for a contemporary approach towards yoga. Qian Qi strongly believes that yoga is a lifelong journey and that one needs to honour and protect the body to be able to continue the asana practice. However, he encourages every practitioner to explore and experiment in their practice to find the perfect balance of comfort and challenge. 
QUALIFICATIONS & CERTIFICATIONS
200-hour Hatha & Vinyasa Yoga Teacher Training with Hee Boon, 2021

The METHOD Backbending with Talia Sutra, 2019

Master Hand Balancing Series with Miguel Santana, 2018

Weekend Intensive Workshop with Dice lida-Klein, 2016
Inclusive of:
4 nights' accommodation

Dai

ly breakfast

Welcome Dinner on Day 1

Rental of spaces for yoga practice

All yoga fees and services

Airport round trip transfer (only for recommended flights)
PACKAGE PRICES WITHOUT AIRFARE:
All prices below are per person for 25-29 March (5 days / 4 nights)
Room Types

Early-Bird Rate

Register by 28 February 2023

Regular Rate

Sunlit Room

Single Occupancy

Double Occupancy

$2,240

$1,880

$2,488

$2,088
*Triple Occupancy available upon request.
Prices listed are inclusive of all prevailing taxes.
Early-bird discount ends 28 February 2023.
Photos and video may be taken, solely for PURE marketing purposes. 
Early-Bird Discounts
Early-Bird Price: Application sent in on or before 28 February 2023. 
Regular Price: Application sent in starting 1 March 2023. 
Refunds/Cancellation
No refund or credit will be given for cancellation starting 28 February 2023. 
All refunds are subject to a 10% processing fee that will be deducted from your refund. 
*Please refer here for the full terms & conditions