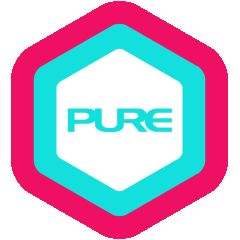 Teacher Training
Nourishment: 300 hour Therapeutic Yoga Teacher Training with Tin Ming, Ivy Mok & Maria Wong
Explore An Overview Of The Yoga Therapy Field, Nurture Your Exceptional Skills

This 300-hour Therapeutic Yoga Teacher Training is an advanced course that covers the foundations of Yoga Therapy and other related styles of yoga healing modalities. Teachers-in-training will grasp the body and the practice so that they can create a personalised therapeutic yoga programme for individuals of any level or style of practice. They will experience first-hand what it will be like to teach a yoga therapy class directed at treating different ailments and physical conditions, developing sequences suitable to an individual's needs and limitations.

Each of the 3 modules has an intensive practice component as well as a mixture of the following: yoga therapeutics, anatomy, kinesiology, physiology, pathology, philosophy, sequencing, assisting, adjusting, restorative postures, pranayama, meditation, language, accessibility, and specific case studies for deeper learning.
Yoga Alliance Accredited School
PURE Yoga is a registered school with Yoga Alliance. Our teacher training programmes and teachers are internationally accredited, have exclusive recognition and qualify for the 200-hr Yoga Alliance Certification.
Yoga Alliance is an international governing board for yoga teachers and training programmes in the U.S and globally. Graduates of our programme are automatically eligible to register as a RYT (Registered Yoga Teacher) with Yoga Alliance. Becoming a RYT means having a higher profile and gaining international recognition as a yoga teacher, attributes that many hiring studios look for.

Mission Statement
We offer this training in an effort to grow our community of committed yoga practitioners, empowering those who demonstrate dedication to a personal practice, by sharing the knowledge, skills and tools we have learned so they too can start teaching yoga.
We intend to guide trainees toward a healthy self-confidence, while at the same time invoking in them a sense of humility and excitement, knowing that they are at the beginning of a long journey.
Upon successful completion of the 300 hours, students will receive a certificate and may apply through Yoga Alliance for the 500-hour Registered Yoga Teacher designation.
(Prerequisite YTT Requirements - 200 Certification Hours)
Nourishment: Therapeutic Yoga Teacher Training Hours

Module 1: Yin Yoga and Mindfulness-based Meditation Teacher Training 80 hours
Module 2: Restorative Yoga Teacher Training 50 hours
Module 3 Making Yoga Practice More Accessible 160 hours
Homework / Self-study 10 hours


Module 1: Yin Yoga and Mindfulness-based Meditation Teacher Training (80 hours)
With Guest teacher Maria Wong

Yin Yoga provides nurturing in all realms of our existence: physical, mental, emotional, energetic, and spiritual. It is known as a slow-paced, quiet, contemplative and profoundly nurturing practice. The physical practice consists of assuming postures that target bones, ligaments, tendons, joints, and the fascial network. Holding poses passively for long periods of time trains the capacity for sustained focus and mindfulness. While enduring moderate duress and deep sensation in the body, we maintain a non-reactive mental stance. Mindfulness Meditation is well researched and known in today's world as an invaluable tool for enhancing one's quality of life - mentally, physically, emotionally, socially and spiritually. The orientation towards acceptance and surrender helps down-regulate and calm the nervous system. The willingness to allow whatever arises – including feelings and emotions – develops emotional resilience.
This course is intended to deepen one's understanding of the experiential, philosophical and practical application of yoga and meditation. Sustaining an open, receptive mode of being, teachers-in-training encounter empowerment, healing, and transformation as they engage with these immeasurably valuable teachings in the module. They learn to lead Yin Yoga and Mindfulness Meditation for rejuvenation and healing.

Learning Objectives:
• Acquire knowledge about Yin Yoga: how, why and when to practise this style safely and effectively
• Understand the Yin style with a Yang practice to support structural strength and stability
• Learn skills for instructing individuals and groups in mindfulness
• Understand subtle body anatomy according to Yogic and Chinese philosophy
• Explore the primary focus of breath in asana: length, depth and direction
• Advance students to be able to relay the experiential qualities of the practice to others

What you will learn:
• The concept of Yin Yoga
• 30+ yin asanas in detail, including variations, benefits and corrections
• Anatomy of a yin practice: the What, Why, When & How
• Fascia anatomy & function in a yin practice
• Yin yoga sequencing and organ health (sequences for the kidneys, liver, etc.)
• How to use a yin practice therapeutically
• Sequencing of postures for various levels
• Chinese medicine meridians, 5 elements and uses
• Joint anatomy
• Myofascial chains
• Meditation as a neurocognitive exercise
• Basic mindfulness and meditation skills and techniques
• Understand how to use visualisation, different forms of meditations, and nature meditations
• Concentration techniques to overcome mental restlessness
• Use empathy, compassion and other forms of non-verbal and verbal communication to guide others into the field of awareness
• Guiding meditation: the What, Why, When & How
Module 2: Restorative Yoga Teacher Training (50 hours)
Restorative Yoga is the yoga practice of introspection and patience. It focuses on two main points: letting go and grounding. It allows us to get to know ourselves in depth. During the practice, poses are each held for between 5 to 30 minutes with the final relaxation for up to 25 minutes. We take the body to such an extent that we feel confident enough to release mental and emotional tensions. The practice adapts to everyone, regardless of age and experience.
Yoga is a practice that unites us to our true self, our spirit. According to traditional and more ancient yoga, this is attainable when yoga asanas are held in a comfortable and stable way, and through practising pranayama and meditation. Restorative Yoga allows us to stop, and with the careful use of supports, it helps us release tension from every single cell of our body. The practice stimulates the parasympathetic nervous system, so that we stay in the present moment through the re-education of the unconscious and can relax the body and calm the mind.
This module supports ample space and time for learning, reflection and integration. Teachers-in-training will deepen personal understanding of restorative practices. There will be comprehensive coverage of both the theoretical and practical application of restorative yoga.

Learning Objectives:
• Acquire knowledge to teach restorative yoga with appropriate modifications as needed via the guidance and instruction of breathing, use of props, posture, safety and the common cautions and contraindications
• Understand how to demonstrate restorative yoga asanas and their common modifications and variations needed for students with or without special conditions
• Learn to sequence a restorative yoga in a therapeutic way that enhances the well-being of the practitioner on all levels
• Understand how to be a safe, supportive and conscientious teacher
• Explore how to use the breath to invoke the relaxation response

What you will learn:
• The concept of Restorative Yoga
• 30+ restorative asanas in detail, including variations, benefits and corrections
• Variations to adapt and modify, creative use of props
• Sequencing a practice
• Therapeutic Restorative Yoga applications
   o Depression and fatigue sequence
   o Stress and anxiety sequence
   o Migraines and headaches sequence
   o Relax and De-stress sequence
   o Lower back rigidity sequence
   o Sequence to increase lung capacity and improve concentration
• Teach the specific pranayama for restorative class
• Relaxation skills and tools
• Adjustments and touch
• Self-Practice, Group vs One-to-One Practice
• The process of reflection and integration

Module 3: Making Yoga Practice More Accessible (160 Hours)
With Guest teacher Ivy Mok

This core module focuses on the use of yoga as a healing art. Yoga has traditionally been taught on an individual level with tailor-made sequences designed to address unique and specific ailments and diseases - a practice not suited to being taught in a group class with many participants. Beginning with the philosophical underpinnings of the evolution of yoga therapy in India and in the West, teachers-in-training will experience the therapeutic use of asana, pranayama and meditation, and contextualise these practices with lifestyle-related diseases and common mental health disorders using the Kosha-based therapeutic approach to healing.
With further familiarisation and integration of the Ayurvedic principles, teachers-in-training are empowered to guide their clients and students on a journey towards balance, health, and happiness, and translate the principles and skills of the therapeutic relationship for practice in a one-on-one setting.
This module also covers in-depth training in facilitating a group experience and in Conscious Communication as well as the ethics and best business practices of teaching yoga therapy.

Learning Objectives:
• Acquire knowledge of common ailments and the benefits and concerns for implementation of a yoga practice
• Understand the benefits of yoga asana practice including: enhancing muscular strength, balance, flexibility, improving physiological functions, reducing stress, anxiety, chronic pain and promoting overall health and well-being
• Understand the purpose and implementation of props to make yoga accessible to all abilities
• Determine safe and appropriate variations of common asanas for a range of physical abilities (chair, floor, wall, standing)
• Learn to create integrated group classes where students of different abilities can practise together
• Explore the many ways that yoga can be adapted to suit students with disabilities, physical challenges, seniors, children with disabilities, people with larger bodies, and more
• Learn how to make classes welcoming to everyone, to empower students with agency, and to approach students in a trauma-informed way
• Review the physical and psychosocial benefits of pranayama and meditation and how to make these practices available for all students
• Learn how to apply the teachings of yoga philosophy in day-to-day life to reduce stress, create more balance, and develop authentic connections with self and others
• Explore techniques to build a strong community amongst your students to support the transformational process of yoga

What you will learn:
Techniques, Training and Practice
• Introduction to Yoga Therapy
• Introduction to Various Yogic Practices and Yoga Therapy Traditions
• Therapeutic Yoga Applications for:
   o Hip and Hamstrings
   o Knee and Ankle Conditions
   o Elbow Conditions
   o Wrist Conditions
   o Neck and Back Conditions
   o Shoulder Conditions
   o Stress and Insomnia

Teaching Methodology
• Design yoga therapy protocols for various common lifestyle-related diseases and mental-health conditions
• Therapeutic applications of yoga postures and how to avoid injury in class
• Employ Ayurvedic principles for use in yoga therapy applications
• Positive & conscious communication
• Time management
• Qualities of a teacher
• Class preparation
   o Step-by-step class structure planning
   o Mixed-level teaching group practice
   o Making meditation accessible
• Principles of demonstrating, observing, assisting, correcting
• Use of voice in class
• Mental & emotional preparation for teaching
• Develop evaluation and assessments for individual sessions

Yoga Anatomy & Physiology
• The five elements, Prana and Vayus
• The three Gunas, three Doshas, and Ayurvedic Principles
• Nadis, Koshas, Marmas and Chakras
• Effects of Pranayama in Circulatory System, Respiratory System
• Effects of Yoga practice in Nervous System, Digestive System and Endocrine System
• Yogic Study of Major Muscles, Bones and Joints and its common conditions

Yoga Philosophy, Lifestyle and Ethics for Yoga Teachers
• Yoga Philosophy
   ○ The Yoga Sutras of Patanjali
   ○ Sankhya Philosophy
• Ethics for Yoga Teachers
   ○ "Seat of the teacher"
   ○ Group facilitation and feedback
   ○ Hard skills of teaching
   ○ Soft skills of teaching
   ○ Group dynamics and stages of group development
   ○ Training arcs and curriculum development
   ○ Leadership and studentship
   ○ Establishing trust
   ○ Conflict resolution
   ○ Educational theory: learning & teaching
   ○ Ethics of teaching revisited
   ○ Legal considerations
   ○ Marketing of yoga business
At the end of the module, students will:
• Demonstrate the ability to teach classes across healing, grounding and dynamic modalities
• Demonstrate basic understanding and direction to sequence classes based on breathing awareness, classical pranayama, and mantra meditation techniques
• Demonstrate a greater context for, and understanding of, Yoga in its entirety beyond the physical approach to asana
• Co-create a nurturing environment in which we are able to deepen our connection to ourselves, family, friends, and each other
Module 1
3, 10, 17 & 24 February
7:00pm – 10:00pm ( Asana Practice and Meditation)
4, 5, 11, 12, 18, 19, 25 & 26 February
9:00am – 7:00pm
9:00am - 12:30pm Lecture and Group Interaction
2:00pm - 5:00pm Asana Practice with Props
5:00pm - 6:00pm Discussion
6:00pm - 7:00pm Teaching Practice

Module 2
11, 12, 18, 19, 25 & 26 March
9:00am – 7:00pm
9:00am - 12:30pm Thematic Asana Practice
2:00pm - 5:00pm Lecture and Group Interaction
5:00pm - 6:00pm Discussion
6:00pm - 7:00pm Teaching Practice

Module 3
22, 23, 29 & 30 April
1, 6, 7, 13, 14, 20, 21, 26, May
3, 4, 10, 11, 17, 18 June
9:00am - 7:00pm
9:00am - 12:30pm Lecture and Group Interaction
2:00pm - 5:00pm Asana Practice with Props
5:00pm - 6:00pm Discussion
6:00pm - 7:00pm Teaching Practice
Course Completion Requirements

• Attendance in all classes
• Any 200-hour Yoga Alliance-registered programme
• Participation in class discussions and activities (including case studies, review sessions, practicums). Participation needs to reflect that the student has learned and begun to assimilate the information from their assigned readings.
• Satisfactory performance on in-class (80%) (closed-book) Quizzes. This will indicate an achievement of the stated course Learning Objectives. Students will be given Answer Keys to the Quizzes immediately after taking them, and there will then be time for further Q & A and group discussion.
• During in-class practicums, students must provide yoga practices in a safe and appropriate manner. Students are given immediate feedback from faculty and peers on all aspects of their observational, assessment, decision-making, planning and teaching skills.
• Satisfactory completion of the Home Practice Assignment. Students are given written feedback. If the expected standard of satisfactory performance is not met, then students will be given additional guidance and assignments as needed until they can demonstrate the expected competency.
• If any of the above requirements or expectations are not met, the student will be counseled and/or given additional assignments in order to help them be able to demonstrate satisfactory performance.
Required Texts
B.K.S. Iyengar Yoga: The Path to Holistic Health - The Definitive Step-by-Step Guide by Dorling-Kindersley and B. K. S. Iyengar (2003)
Yoga Bones: A Comprehensive Guide to Managing Pain and Orthopedic Injuries through Yoga by Laura Staton (2021)
Yoga Myths: What You Need to Learn and Unlearn for a Safe and Healthy Yoga Practice by Judith Hanson Lasater (2020)
Lit From Within: Yoga, Teachings, and Practices to Illuminate Our Inner Lives by Sarah Powers (2021)
Relax and Renew by Judith H. Lasater (2011)
Restore and Rebalance: Yoga for Deep Relaxation by Judith H. Lasater (2017)
Lau Tin Ming


Tin-Ming has been teaching yoga and exploring the relationship between body, breath and mind for years. He was certified as a yoga teacher in 2010 and has since spent time enthusiastically broadening and deepening his practice.
Openness, curiosity and affection are the key qualities that Tin-Ming discovered along his yogic path. He has had the good fortune to study with senior teachers Bryan Legere, Carrie Owerko and Eyal Shifroni. Inspired by their philosophical teachings as well as those from many other knowledgeable teachers, Tin-Ming is grateful to have found the effective use of props (aerial hammock, blankets, blocks, bolsters, chair, strap and wall rope) to awaken the body-mind connection in yoga asana. He believes such centring and grounding sensation can be nurtured with consistent effort.
Teaching a wide range of styles with passion and compassion, Tin-Ming's classes are fused with fun and positivity. He empowers people of different levels to experience the relationship between discipline and playfulness during practice and embrace their own strengths to excel. Since 2019, he has organised training to spread the knowledge and teachings of yoga.
QUALIFICATIONS & CERTIFICATIONS
Yoga Therapy 300-Hour Yoga Alliance Teacher Training, 2021
Chinese Medicine Teacher Training with Tiffany Cruikshank of Yoga Medicine, 2021
Yoga for Athletes Training with Tiffany Cruikshank of Yoga Medicine, 2021
Mindful, Trauma-Informed Yoga Training with Ann Bortz of Yoga Medicine, 2021
528hz DNA Tuner Course with Madalena Ng of Remind Workshop, 2021
OM & OTTO Tuner Healing Course with Madalena Ng of Remind Workshop, 2021
Professional Singing Bowl Healing Practitioner Course with Madalena Ng of Remind Workshop, 2021
Yin Yoga Teacher Training with Bernie Clark, 2020
Yin Yoga: The Functional Approach with Paul Grilley, 2020
Yoga Anatomy Training with Tiffany Cruikshank, 2020
Relax and Renew: How To Teach Restorative Yoga, Level 1 with Judith Hanson Lasater and Lizzie Lasater, 2020
Restorative Yoga Teacher Training with Cyndi Lee, 2020
Yoga Intensive with Eyal Shifroni, 2018, 2019
Yoga Intensive with Lois Steinberg, 2018
Experiential Anatomy with Judith Hanson Lasater, Mary Richards and Lizzie Lasater, 2018
Restorative Yoga 101: Journey Into Stillness With the Tools and Practice to Heal, Restore, and Rejuvenate with Jillian Pransky, 2018
Iyengar 201: Access an Advance Practice with Carrie Owerko, 2017
Iyengar 101 with Carrie Owerko, 2017
Chair and Props for Yoga Intensive I & II with Eyal Shifroni, 2017
Dynamic Alignment Intensive with Carrie Owerko, 2017
Acroyoga with Marc Bauchet, 2016
Trigger Point Therapy Level 2: Myofascial Compression Techniques, 2016
Trigger Point Therapy Level 1: Foam Rolling: Principles and Practices, 2016
Yoga and Ayurveda Specialist: 200-Hour Yoga Alliance Teacher Training with Mas Vidal, 2015
Aerial Yoga Teacher Training with Ariel Chen, 2015
Flyoga Foundation Teacher Training with Isla Rosete, 2015
Yoga Wall Level 1 Training with Bryan Legere, 2015, 2017, 2018
Intensive Yoga Wall Training 1 with Martin Zilbauer, 2015, 2019
Restorative Yoga Teacher Training Intensive with Leza Lowitz, 2015
Insight/Yin Yoga Teacher Training Intensive with Sarah Powers, 2014
Yoga Therapy and Ayurveda: 200-Hour Yoga Alliance Teacher Training, 2013
Foundation to Teach: 200-Hour Yoga Alliance Teacher Training with Patrick Creelman, 2010
 

Early-Bird Price:

Register NOW until

15 January

Regular Price:
Register from 16 January onwards


Full Training

3 February – 11 June

HK$45,000

HK$56,250

Module 1 Drop-In
80 hours
3-26 February

HK$10,750

HK$13,437

Module 2 Drop-In
50 hours
11-26 March

HK$7,800

HK$9,750

Module 3 Drop-In
160 hours
22 April – 11 June

HK$28,500

HK$35,625
 

Early bird:

Register NOW until

15 January

Regular Price:
Register from 16 January onwards


Full Asana Intensive Practice
36 session

HK$19,600

HK$24,500

Any 10 Asana Intensive practices

HK$6,800

HK$8,500

Any 5 Asana Intensive practices

HK$3,500

HK$4,375

Intensive Practice Drop-in

$700

$700
·        Graduates receive 50% off  regular price for Full Asana & 10 Asana practice
Photos and video may be taken, solely for PURE marketing purposes.
Minimum Students
This programme requires a minimum of 15 students
Early-Bird Discount.
Early-Bird Price: Application sent in on or before 15 January 2023.
Regular Price: Application sent in starting from 16 January 2023.
Refund/Cancellation Policy
• No refunds for cancellation starting from 16 January 2023
• All refunds are subject to a 10% processing fee that will be deducted from your refund.
Healthy-licious juice cleanse offer from nood food1. 10% off for all nood smoothies
2. $5 off for all nood cold-pressed juices


Special offer from Kurios:
15% off all Kurios regular-priced products for all yoga event registrants on dates of the workshop
Enquiries:
For enquiries, please email teachertraining@pure-yoga.com
Will I be able to teach right after I graduate from this programme?
Yes. All the course materials taught in this course prepare students with all the foundational knowledge and skills needed to become yoga teachers. Some students take it to deepen their own personal practice, kick-start a life transformational experience, while others do it to immediately start a teaching career. Others who do not want to proceed into teaching immediately would immerse into further trainings. More than half the students from our graduate programmes begin teaching friends, family, moving into part-time teaching in studios and then full-time teaching.

Will I be able to teach at Pure Yoga after graduating from this programme?
PURE Yoga is always open to applications and supports graduates from our programmes. We do have many teachers at PURE Yoga currently that are previous graduates. While we encourage graduates to apply with us, there is never a guarantee of job placement due to availability of openings or space within our studios. However, any graduates that apply with us are kept in our database and are advised if there are openings available.

Will PURE Yoga help with my Yoga Alliance application?
Upon successful graduation of our teacher training programmes, PURE Yoga will send the students a link to where they can apply for the Yoga Alliance certification. Our programmes and our school are Yoga Alliance accredited, meaning that students graduating from our programmes will "automatically" be approved when they apply to Yoga Alliance. From there, students will take their own steps in applying for Yoga Alliance – whether you are applying for 200-hour certification, 500-hour or so forth.

If I miss one day, will I be able to make up for it?
Students undergoing this programme must be fully committed and understand that 100% full attendance is required. They must also be willing to forgo most other personal or professional commitments for the duration of the programme – only with 100% attendance and completion of the course will students receive a certificate and no make-up of work will be given. Should there be any problems with this, students must speak with the faculty prior to the course and only under very special circumstances will it be considered.

Will I receive a certificate after the programme?
Upon successful completion, 100% attendance, and following the code of conduct – students will receive a Certificate of Completion from PURE Yoga for this teacher training programme.
*Please refer here for the full terms & conditions