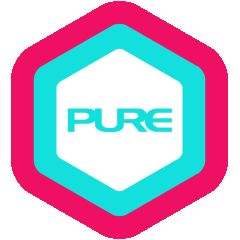 Workshops
Tibetan Heart Yoga with Copper Crow
About the Workshop
"You cannot enter the door of yoga without kindness and compassion for others." – Changkya Rinpoche
Join Copper and celebrate Vesak Day/Buddha's birthday with Tibetan Heart Yoga and cultivate peace and compassion in your life and the lives of others. Bring a friend or come and make new friends – all are welcome!

Tibetan Heart Yoga is an ancient series of holistic practices that bring together the physical and subtle body, mind, and emotions to create a deeply profound yogic experience. Known as the Yoga of Compassion, this practice combines the physical poses we all know and love with a traditional Tibetan Buddhist meditation technique known as the Tong-Len (method for destroying suffering and giving away joy and kindness). These two practices together work to untangle the knots around the heart, opening the heart chakra and allowing for a profound experience of connection, love, and compassion for all beings.

In this workshop, you will learn:

Tibetan Heart Yoga, a 90-minute practice consisting of asana, pranayama, mantra, and meditation.
· Theory – What, Why and How
o 6 Perfections of a Bodhisattva (an enlightened being or Yogi)
o Tong-Len (visualisation meditation)
o Japa Mantra (sound mala meditation)
o Chakras (energy centers along the spine)
o Asanas (yoga poses)
· Practice (approx. 90 min)
· Q&A
* Workshop consists of both physical practice and theoretical discussion. Open to all levels of practitioners.
**Price includes printed practice pamphlet and our own personal mala meditation tool.
Schedule & Description
Tibetan Heart Yoga with Copper Crow
Sunday, 7 May 2023
2:00pm-4:30pm
Ngee Ann City Yoga
Tuition
Full Workshop
Early-Bird (20%) S$112
Regular Price S$140
Early-Bird Discount ends 7 April 2023
Terms & Conditions
Photos and video may be taken, solely for PURE marketing purposes.
Early-Bird Discounts
Early-Bird Price: Application sent in on or before 7 April 2023.
Regular Price: Application sent in starting 8 April 2023.
Refunds/Cancellation
No refund or credit will be given for cancellation starting 8 April 2023.
All refunds are subject to a 10% processing fee that will be deducted from your refund.
*Please refer here for the full terms & conditions