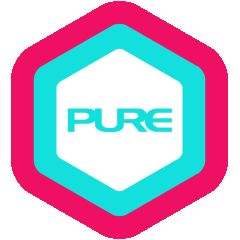 Teacher Training
200-Hour Hot26/Hatha/Vinyasa Part-Time Yoga Teacher Training with Copper Crow
Transform your life. Inspire others. Be a yoga teacher!

The Hot Yoga Teacher Training (HYTT) is a 200-hour Yoga Alliance registered course created by Copper Crow. The course is based on his personal practice, years of study, and tenure teaching and managing studios for Bikram Yoga and PURE Yoga Asia, where he served as Country Managing Teacher for over a decade.
Hot yoga is a method of practice, consisting of three distinct styles: classic 26+2, static hatha, and dynamic vinyasa flow. This course outlines how to practice and teach each style, providing graduates with the necessary skills to offer more variety of classes and connect with a much wider audience of students. 'Hot' is the focus of the course, however all techniques are broken down and can be applied to teaching non-hot classes. HYTT provides the most essential skills that are necessary to step into a classroom upon graduation and confidently guide classes that range from 45 to 90 minutes, demonstrate proper alignment, make hands-on adjustments, and give clear verbal cues.
HYTT is a full-time programme of intense practical training in asana, vinyasa, pranayama, mudras, yogic philosophy, esoteric sciences, cleansing processes, meditation, chanting, teaching skills, class sequencing, and anatomy and physiology.
Copper has led over 20 teacher trainings in hot, hatha, vinyasa, and universal yoga over the last decade. He has offered the HYTT200 annually since 2009 with many graduates now teaching in major studios around the world, leading international workshops and retreats, and running their own successful yoga studios. This training has proven to produce life changing positive transformation time and time again.
*Graduates will receive two certificates: Pure Yoga and Crow Yoga RYS. CROW YOGA is a Yoga Alliance Registered School, RYS 200, with Yoga Alliance USA and Yoga Alliance International Registry (formally Yoga Alliance Australia). More details at www.crowyoga.com. Graduates of this course are automatically eligible to register as a RYT (Registered Yoga Teacher) with Yoga Alliance USA and Yoga Alliance International Registry. Becoming a RYT means having a higher profile and gaining international recognition as a yoga teacher, attributes that are sought after by many hiring studios.
Asana - Form
In-depth study of over 84 asanas, beginner & intermediate poses
Alignment, variations, common mistakes and how to avoid injuries
Benefits and potential risks of each asana
Adjustments – physical and verbal
Vinyasa - Flow
Linking poses together
Moving with breath
Evolution of the Sun Salutation
Flow

as moving

meditation
Class Sequencing
Original Hot Yoga, traditional 26+2 classic sequence
How to evolve the classic practice to create unique static-hatha classes
How to expand the static-hatha practice to create unique, dynamic-vinyasa flow classes
Understand differences between hot and non-hot classes
Yoga hieroglyphs – stick figure drawings

for easy sequencing
Art of Teaching
Study classroom management
Develop confidence in public speaking
How to use your own body as a teaching tool
Using your voice, volume, tempo and pacing as tools
How to read bodies and correct postures
Demonstrations

and

"mirroring" techniques
Using your environment as a tool (music, incense, light)
Practise teaching one-on-one with

fellow

teachers
Practise teaching small groups

of

2-5 students
Understand your motivation to teach and how it can give you strength
History and Philosophy
Basic history, philosophy and evolution of Yoga lineages
Traditional schools of Yoga (Karma, Bhakti and Jnana Yoga)
Eight limbs of Yogic development
Ancient texts: Bhagavad-Gita, Yoga Sutras of Patanjali, Hatha Yoga Pradipika and more
Hot Yoga Method
History of Hot Yoga and other ancient purification practices
How and why hot yoga is different from other styles

of

practice
Understanding the effects of heat

and

importance of hydration
Unique elements to hot yoga
Anatomy
Western anatomy

and

physiology
Review major systems of the body
Functional mechanics of movement
Mobility training
Energetics
Esoteric

anatomy and functionality (Prana & Kundalini)
Review major systems of the subtle body (Marmas, Nadis, Chakras)
Energetics – application and manipulation (Vayus, Bandhas & Mudras)
Emotional management (Rasas)
Purification techniques (Kriya)
Pranayama Yogic Breathing
The use of breath as a transformative tool for self-awareness
Different breathing techniques

and

purpose
Benefits and potential risks
Balance/alter emotions
Regulate internal temperature
Meditation
What meditation

is and

why it is practised
Learn the benefits of deep relaxation
Variety of meditation techniques and tools
Quieting the mind to develop deeper levels of awareness
Practise Yoga Nidra
Zen
Sanskrit
General understanding of Sanskrit language
Review Sanskrit vocabulary
Mantras
What

and

why mantras are an effective tool for yoga
Chanting, use of sound, resonance, vibration/frequency

and music
Yogic Lifestyle
Morals and ethics for yoga professionals
Self-practice
Diet, Nutrition and Hydration
Purification through food
Yogic diet guidelines
Understanding the importance and effects of water
Ayurveda
Introduction to Ayurvedic medicine
Understanding the

five elements (earth, water, fire, air, space)
The

three doshas

(body/mind characteristics)
Study

the

importance of a Yogic

diet - how to eat

and

live right for your

Dosha type
Yoga and Business
How to build a resume and apply at studios
What's needed to open your own studio
Yoga registration procedures
How to build a following
Balancing money vs materialism
Conflict resolution
Relationships in the studio
Sexual harassment
Insurance

and

injuries
Next steps for growth

and

development
Applicants must:
Have a minimum of

 

one

 

year of yoga practice, with at least

 

three

 

months

 

of consistent hot yoga practice.
Have passion to learn and personally explore the deeper dimensions of yoga.
Be free of major injuries going into the programme (students with minor but recurring injuries must inform the teacher of their conditions).
Be fully committed to 100% attendance.
Be willing and able to forego most of their personal and professional commitments for the duration of the course.
Course Readings:
Required reading (prior to the course):
How to Win Friends

 

and

 

Influence People by Dale Carnegie (included in pre-work materials)
How Yoga Works by Geshe Michael Roach (not included)
Hot Yoga: Energizing, Rejuvenating, Healing by Marilyn Barnett (not included)
Suggested reading (all included in course materials):
Yoga Anatomy by Leslie Kaminoff
Light on Yoga by B.K.S. Iyengar
Asana Pranayama Mudra Bandha by Swami Satyananda Saraswati
Yoga Sutras of Patanjali, any version (Chip Hartranft's version included)

 

Bhagavad Gita, any version (Stephen Mitchell's version included)
Autobiography of a Yogi by Paramhansa Yogananda
PURE Yoga Ngee Ann City
21 Oct – 17 Dec 2023
9-week Training, 3 Sessions a Week (Fridays, Saturdays, and Sundays)


Friday Sessions
6pm - 8:30pm
Saturday and Sunday Sessions
8am - 6:30pm
Full Training
First 10 Sign-Up Special $3,745
Early-Bird Offer $4,280
Regular Price $5,350

Training Tuition Includes:
1. Printed manual, pose guide, dialogue book, written by Copper Crow
2. 30GB of digital training resources (films, books, articles, pose & sequence notes, and much, much more)
3. Japa Mantra Mala
4. Canvas tote bag



- Photos and video may be taken, solely for PURE marketing purposes. 
- Early-Bird Price applies to all registrations sent in on or before 31 August 2023. 
- Regular Price applies to all registrations sent in from 1 September onwards.
- No refund or credit will be given for cancellation starting 1 September.
- All refunds are subject to a 10% processing fee that will be deducted from your refund. 

If there is any discrepancy between the printed and web versions, the web version shall prevail. 
*Please refer here for the full terms & conditions