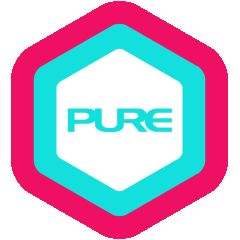 Teacher Training
PURE Air 2.0 – Confidence and Mindfulness with TT Ho
Aerial yoga provides a tool for developing strength and flexibility. With the aerial hammock, students build confidence and enhance mindfulness in their yoga practice.
Having undertaken PURE Air teacher training, this advanced practice aims at taking students to the next level, deepening the poses, and improving their practice physically and mentally on the aerial hammock. Students can challenge themselves whilst building confidence and trusting the aerial hammock as a prop for advanced poses.
You will refresh your knowledge of how to facilitate proper body alignment and physical release in different body parts. You will also enhance the techniques of creating a fluid aerial yoga class and how to safely teach aerial yoga to others, rather than just focusing on physical or mental challenges.
Completion of this course guarantees a certificate. You should feel confident in working with the hammock at intermediate to advanced levels in teaching and self-practice. It is recommended that graduates also enrol in a three-month mentorship programme to better equip themselves to teach comfortably and confidently.


Yoga Alliance Accredited School
PURE Yoga is a registered school with Yoga Alliance. Our teacher training programmes and teachers are internationally accredited, have exclusive recognition and qualify for the 200-hr & 300-hr Yoga Alliance Certification.

Yoga Alliance is an international governing board for yoga teachers and training programmes in the U.S. and globally. Graduates of our programme are automatically eligible to register as a RYT (Registered Yoga Teacher) with Yoga Alliance. Becoming a RYT means having a higher profile and gaining international recognition as a yoga teacher, attributes that many hiring studios look for.

Mission Statement
We offer this training in an effort to grow our community of committed yoga practitioners, empowering those who demonstrate dedication to a personal practice, by sharing the knowledge, skills and tools we have learned so they too can start teaching yoga.

We intend to guide trainees toward healthy self-confidence, while at the same time invoking in them a sense of humility and excitement, knowing that they are at the beginning of a long journey.
Anatomy and Physiology
- Skeletal system, muscular system, and bio-mechanical intelligence of the body
- The spine and common conditions and injuries
Asana Practice
- In-depth study of intermediate to advanced asanas: incorporating the use of an aerial hammock into the understanding of yoga practice
- Understanding of safety measures – positioning for asanas, and guidance in and out of postures
Teaching Methodology
- Leading a class
- Dialogue for effective teaching
- Art of demonstrations
- Art and science of sequencing varying levels
Students are expected to practise aerial yoga and undertake mat practices consistently in order to appreciate the benefits and differences.  
Limited to 13 students.
Sat & Sun, 12, 13, 19, 20 August
CET 30
Eligible Students
A minimum of 12 months of regular yoga practice
Completion of PURE Air
A deep desire to learn and personally explore the deeper dimensions of yoga
Commitment to attend all sessions of the programme
Application
Confirmation of being free of injuries and contraindications as indicated in PURE's aerial yoga practice disclaimer 
Required Reading
Light on Life – BKS Iyengar
Light on Yoga – BKS Iyengar
Yoga Anatomy – Leslie Kaminoff
Bhagavad Gita (any version)
Yoga Sutras of Patañjali (any version)
Students who are interested in participating should bear in mind that this will be a physically and emotionally demanding programme. It will require a strong commitment and personal sacrifice, as well as the support of the student's primary support network.
A Chartered Accountant by training, TT was introduced to Yoga when Pure Yoga first opened in 2002, initially focusing on hot yoga. Over the years, he has practised and trained in various styles – from hatha, power vinyasa and ashtanga to yin yang, AcroYoga and aerial yoga – under different masters. TT's practice has evolved from a physical practice to a holistic approach.
Inspired by his teachers Patrick Creelman and Wendy Wyvill amongst many others, TT undertook his first teacher training in the US with Baron Baptiste in 2009. The training was transformational and stressed authenticity. He then furthered his studies with Master Yogananth Andiappan, deepening his knowledge and practice in the yoga tradition. After acquiring 500 hours' training with Master Yogananth, he was motivated to pursue a Master of Science degree in yoga & naturopathy. TT continues his lifelong journey in yoga, recently building his expertise in aerial yoga.
Through teaching yoga, TT hopes to spread its benefits and philosophy to a wider community. As Managing Editor of Asana, he is instrumental in introducing yoga masters to all and connecting with the international yoga community on yoga and related subjects. TT emphasises non-competition and compassion. His classes can be challenging at times, but students will leave feeling refreshed and energised.
QUALIFICATIONS & CERTIFICATIONS
E-RYT 500, YACEP, Yoga Alliance
MSc Yoga & Naturopathy, Manonamaniam Soudaranar University – First Class [Hong Kong/India], 2010-12
Aerial Yoga
Aerial Yoga Teacher Training Levels 1 and 2 [Indonesia], 2016 & 2019
Yoga Trapeze Teacher Training [Barcelona], 2019
Chakra Aerial Yoga Teacher Training Levels 1, 2 & 3 [UK], 2015 & 2016
Swing Yoga Teacher Training [Dubai], 2016
Gravotonics Yoga Swing Training [Indonesia], 2015
AntiGravity Restorative Yoga [Thailand], 2014
AntiGravity Fundamentals 1 & 2 [Ireland], 2014
Ashtanga Yoga
Traditional Ashtanga Yoga Practice Teacher Training Course with Manju Pattabhi Jois [UK], 2013
David Swenson – 40-Hour Primary Series Training Immersion [Hong Kong], 2011
Hatha Yoga
Advanced Hatha Yoga Teacher Training Levels 1, 2 & 3 [Hong Kong], 2009 & 2010
200-hours Yoga Teacher Training Certification Course (in conjunction and accredited by Manonmaniam Sundaranar University, India) [Hong Kong], 2009
Patrick Creelman: The Seat of the Teacher [Hong Kong], 2007
TRX
TRX Suspension Training [Hong Kong], 2022
TRX Yoga Foundations – Instructor Training [Hong Kong], 2021
TRX Group Suspension Training [Hong Kong], 2014
Vinyasa Yoga
Baron Baptiste Levels 1 & 2 Teacher Training Bootcamp [USA], 2009 & 2010
AcroYoga Immersion Training [Hong Kong], 2009
PURE Air 2.0 – Confidence and Mindfulness with TT Ho
12-20 August
Langham Place – Mong Kok

Super Early-Bird: HK$6,050 (ends 4 June)
(PURE Cardholders) Early-Bird 20% Discount: HK$6,600 (ends 2 July)
(Non-PURE Cardholders) Early-Bird 10% Discount: HK$7,425 (ends 2 July)
Regular Price: HK$8,250
Photos and videos may be taken, solely for PURE marketing purposes.

Application
Please complete an online application form. You will be notified by email within 3-5 days of its approval along with a Welcome Letter outlining payment procedures and further details.

Pricing
Super Early-Bird Price: Applications to be sent on or before 4 June 2023.
Early-Bird Price: Applications to be sent on or before 2 July 2023.
Regular Price: Applications can be sent starting from 3 July 2023.

Refunds/Cancellation
· No refund or credit will be given for cancellations starting 3 July 2022.
· All refunds are subject to a 10% processing fee that will be deducted from your refund.
· All applications for refund (medical & emergency reasons) must be made within 3 days after the event finishes.

Special offer from nood food
10% off for all nood smoothies
$5 off for all nood cold-pressed juices

Special offer from KURIOS
• 10% off all KURIOS regular-priced products for all yoga event registrants on dates of the workshop.

Enquiries:
For enquiries, please email events@PURE-yoga.com
*Please refer here for the full terms & conditions