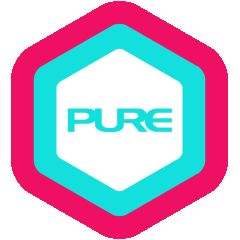 Teacher Training
Ashtanga Yoga Insight: 200-Hour Comprehensive Training & Mentorship for Teachers & Students with Nigel Marshall
2 September–17 December Asia Standard Tower – Central
This is a complete training in all the fundamentals of Ashtanga Yoga practice and teaching. It combines the content of a teacher training programme with the practical experience of a four-month mentorship, including hands-on assistance in real Mysore-style Ashtanga Yoga classes.
Additionally, by structuring the training over a period of four months, busy people in Hong Kong have an opportunity to learn with minimum interference to their working, family or social lives, and to maximise their absorption of the teaching.
Together we will investigate the practice, theory, philosophy, science, rules, etiquette, tradition and history of Ashtanga Yoga. There will be thorough breakdowns of every asana and vinyasa in the Primary Series and beyond, and how to safely and effectively instruct and adjust each one.
The training will include studying key yoga texts, yoga anatomy and biomechanics, how to avoid and deal with injuries, yogic lifestyle, diet, ethics, ayurveda and Sanskrit, the business of yoga and much more.
What is Ashtanga Yoga and Mysore style?
Ashtanga Yoga is a dynamic practice that combines movement, postures, breath control and concentration to produce a deeply satisfying, mindful, energetic and potentially life-changing practice.
Mysore style is the traditional self-practice method that was developed in the Southern Indian city of Mysore over 100 years ago and has been taught there largely unchanged ever since.
These days, Ashtanga Yoga, in both led classes and Mysore-style format, is one of the most widely practiced and revered types of yoga in the world.
Benefits of the Training
Graduates will come away from the training with many benefits:
Detailed knowledge of the practice and theory of Ashtanga Yoga

Greater confidence to teach Mysore-style and Ashtanga led classes

The foundational principles required to deliver authentic and traditional yoga teaching

Knowledge and experience of how to give safe and effective hands-on physical adjustments

An understanding of effective and appropriate ways of communication for yoga teaching

Practical experience working in real yoga classes

An understanding of the other aspects of yoga, beyond the asanas

Deepen one's personal yoga practice

Practical tools for personal growth and health
- Breakdown of every asana and vinyasa and how to teach and adjust each one
- Fundamental elements of Ashtanga Yoga
- Principles of yoga teaching
- Breath, bandha, drishti
- Teaching attitude, communication, invitational language, verbal cues
- Teaching Ashtanga Yoga led classes
- How to teach new beginners
- Class rules, etiquette, days off, Moondays
- Assisting
- Sanskrit, asana names, Sanskrit counting
- Opening and closing mantras
- Philosophy, 8 Limbs of Yoga
- Yoga/Ashtanga Yoga tradition and history
- Ayurveda, yogic medicine, the three Doshas
- Anatomy & biomechanics
- Recognising physical "types", asana modifications, injuries
- Teaching for pre- and post-natal, specific women's issues, children
- Intermediate series - introduction, "splitting"
- Meditation
- Pranayama
- Stretching, Yin Yoga, utilising non-Ashtanga tradition methods
- The Gunas, universal energies according to yogic science
- Food and nutrition
- Yogic lifestyle, ethics
The bulk of the training will take place over ten weekends from September to December 2023.

Saturdays and Sundays
8:00am–10:15am Mysore-style practice, including small group sessions exclusively for attendees
10:45am-5:30pm Practical teaching instruction and theory. Includes adequate breaks for meals etc.

September
Weekend 1: 2-3
Weekend 2: 9-10
Weekend 3: 23–24
October
Weekend 4: 7– 8
Weekend 5: 21– 22
Weekend 6: 28– 29
November
Weekend 7: 11– 12
Weekend 8: 25–26
December
Weekend 9: 9–10
Weekend 10: 16–17

Attendees will also be required to attend, observe, and assist a minimum of two additional morning Mysore-style Ashtanga classes at PURE Yoga AST for the duration of the programme.
A regular Ashtanga Yoga practice
A commitment to attend 100% of the training
Nigel Marshall has been practising and teaching Ashtanga Yoga for over twenty years. Between 2003 and 2015, Nigel made ten extended trips to Mysore, India, to study at the Ashtanga Yoga Institute with Pattabhi Jois and Sharath Jois. He was granted Authorisation to teach Ashtanga Yoga by the institute in 2008, and Level II Authorisation in 2014.
Nigel has taken advanced teacher training with Sharath Jois, Tim Miller, Richard Freeman, Manju Jois and practiced extensively with many advanced Ashtanga Yoga teachers around the world.
Nigel has taught Ashtanga Yoga all over the world, predominantly in the UK, South Asia and the Middle East. He has been teaching the early morning Mysore-style Ashtanga Yoga programme at PURE Yoga in Central, Hong Kong continuously since 2013.
Nigel was a student of practical philosophy and meditation at the London School of Economic Science for ten years. He remains enthusiastic about philosophy and in particular the ideas of Gurdjieff and Ouspensky, Krishnamurti and Shankaracharya Sri Shantananda Saraswatti and in recent years Buddhadassa's take on Buddhism.
Qualifications & Certifications
Ashtanga Yoga Intermediate Series Teacher Training with Manju Jois, Ashtanga Yoga Shala Praha, Prague, 2019
Ashtanga Yoga Teachers' Intensive with Richard Freeman & Mary Taylor, The Yoga Workshop, Boulder, 2016
Ashtanga Yoga Third Series Teacher Training with Tim Miller, The Ashtanga Yoga Centre of Encinitas, 2015
KPJAYI Level II Ashtanga Yoga Teacher Authorization, K Pattabhi Jois Ashtanga Yoga Institute, Mysore, 2014
Reference Point Therapy Certification Level I & Level II, Hong Kong, 2013
Ayurveda and Emotional Healing, Mumuksha Centre for Transformation, Mysore, 2012
KPJAYI Special Training Course for Authorized Teachers, Sri R. Sharath Jois, Shri K. Pattabhi Jois Ashtanga Yoga Institute, Mysore, 2010
KPJAYI Level I Ashtanga Yoga Teacher Authorization, Shri K. Pattabhi Jois Ashtanga Yoga Institute, Mysore, 2009
Yoga Ayurveda Cultural Program, Sivananda Yoga Vedanta Dhanwantari Ashram, Kerela, 2002
Further information about Nigel
Nigel's PURE Yoga teacher bio: https://www.pure-yoga.com/hongkong/teacher/detail/75
Comprehensive Interview with Nigel by Cat Barton, Editor at Agence France-Presse: http://www.ashtangaparampara.org/nigel-marshall.html
"Interested" Podcast interview with Nigel: https://podtail.com/en/podcast/interested/self-discovery-through-yoga-nigel-marshall-3/
Nigel's website: http://www.ashtangajiva.com
Ashtanga Yoga Immersion and Mentorship with Nigel Marshall
2 September–17 December

A total of 200 hours

FULL TRAINING
Super Early-Bird Price (Limited to the first 10 registrants): HK$29,600
Early-Bird Price 10% discount: HK$32,888 (ends 30 July) 10 August
Regular Price: HK$36,542
Photos and videos may be taken, solely for PURE marketing purposes. 
Pricing:       
Super Early-Bird Price: Limited to the first 10 registrants
Early-Bird Price: Applications must be sent on or before 31 July 2023.
Regular Price: Applications to be sent starting 1 August 2023.
Refunds/Cancellation:    
No refund or credit will be given for cancellations starting 1 August 2023.
 All refunds are subject to a 10% processing fee that will be deducted from your refund.
**All applications for a refund (medical & emergency reasons) must be made within 3 days after the event finishes.
 Special offer from nood food
10% off for all nood smoothies
$5 off for all nood cold-pressed juices
Special offer from KURIOS
15% off all KURIOS regular-priced products for all yoga event registrants on dates of the workshop.
  

To register, please contact any PURE Yoga studio or see reception.
*Please refer here for the full terms & conditions