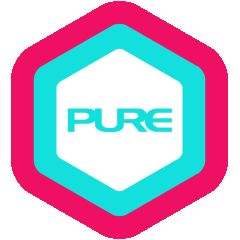 Teacher Training
PRANA JAGRITI Teacher Training In Yoga And Meditation A 4D Teacher Training with Rajiv Kapil
22 September 2023 – 24 January 2024, Soundwill Plaza – Causeway Bay
Prana Jagriti is "awakening of one's life energy". The practice of Yoga and Meditation helps in this awakening.
Correct practice of the techniques requires a proper understanding of the roots of the technique along with its correct execution. Philosophical and practical sides of the disciplines of Yoga and Meditation are linked together and complement each other, and better understanding of one helps the understanding of the other.
This committed and disciplined training programme:
Gives students a comprehensive grasp of the knowledge and teachings of Yoga and Meditation
Enlivens the philosophical concepts through relevant practice and experience
With the above purpose, the course is divided into 4 Dimensions:
Yoga Philosophy: Yoga Darshan
This dimension sheds light on the Yogic Vision of the Upanishads and the Vedic Tradition of Yoga covering the key principles and concepts of the knowledge of the Vedas and the Upanishads. It introduces all the different kinds of Yoga through philosophical and practical aspects.
Yoga Psychology
This dimension focuses on Yoga teachings about the mind and its function. Also, practical Yogic ways of managing and controlling the mind with an understanding of the Yogic view of the human mind and personality.
Applied Yogic Science
Yoga Therapy
Yoga as a science of preventive, curative and promotive modality of health and healing. Key principles and concepts of the teachings of Yoga and how they act as agents of health and healing will be explored.
Practice
This dimension looks at the practical side of the entire body of Yoga knowledge and introduces a vast array of Yogic practices for health, healing and uplifting.
The 4 Dimensions look at Yoga from a wholistic point of view and explores its application as both an art and a science of the body and mind, as an effective means of health management and therapy, and as a practical technique to uplift and expand our consciousness, harmonising the inner and outer dimensions of our personality.
It is a Teacher Training that provides a comprehensive understanding of Yoga and Meditation and their interconnectedness.

Yoga Alliance Accredited School
PURE Yoga is a registered school with Yoga Alliance. Our teacher training programmes and teachers are internationally accredited, have exclusive recognition and qualify for the 200-hr Yoga Alliance Certification.

Yoga Alliance is an international governing board for yoga teachers and training programmes in the U.S and globally. Graduates of our programme are automatically eligible to register as a RYT (Registered Yoga Teacher) with Yoga Alliance. Becoming a RYT means having a higher profile and gaining international recognition as a yoga teacher, attributes that many hiring studios look for.

Mission Statement
We offer this training in an effort to grow our community of committed yoga practitioners, empowering those who demonstrate dedication to a personal practice, by sharing the knowledge, skills and tools we have learned so they too can start teaching yoga.

We intend to guide trainees toward a healthy self-confidence, while at the same time invoking in them a sense of humility and excitement, knowing that they are at the beginning of a long journey.

For enquiries, email teachertraining@pure-yoga.com
4.5 hours of lectures and 5.5 hours of technique, practice and teaching
23,26,27,28,29,30 September
1,2,7,8 October
9,10,11,12,13 December
20,21,22,23,24 January 2024
| | |
| --- | --- |
|  7:00am-9:00am |   Morning Practice |
|   9:00am-9:45am |   Morning break |
|   9:45am-1:15pm |   Lectures, Discussion and Practice |
|   1:15pm-2:30pm |   Lunch break |
|   2:30pm-5:30pm |   Lectures, Discussion and Practice |
|   5:30pm-7:00pm |   Teaching, Technique and Practice |
PRANA JAGRITI TEACHER TRAINING IN YOGA AND MEDITATION
A 4D TEACHER TRAINING WITH KAPIL RAJIV
YOGA AND MEDITATION ARE ONE
23,26,27,28,29,30 September
1,2,7,8 October
9,10,11,12,13 December
20,21,22,23,24 January 2024
Full Training
07:00am – 07:00pm
Early-bird 20% off: HK$32,400 (ends 15 August 2023)
Regular Price: HK$40,500
Morning Intensive Practice
7:00am – 9:00am
**Application is NOT required for Morning Intensive sign-up. Please register at any PURE Yoga studio reception
Full Morning Intensive Practice
Regular Price: HK$7,040
(HK$352 per session)
Any 10 sessions of Morning Intensive Practice
HK$4,440 (HK$440 per session)
You must confirm your 10 selected days upon registration
Morning Intensive Practice Drop-in
HK$550 per session
You must confirm your selected days upon registration
 *If there is any discrepancy between the printed and web versions, the web version shall prevail.
Students who are interested in participating should bear in mind that this will be a physically and emotionally demanding programme. It will require a strong commitment and personal sacrifice, as well as the support of the student's primary support network.

Interested students must:
• Have a deep desire to learn and personally explore the deeper dimensions of yoga
• Have a minimum of 12 months of regular yoga practice
• Be free of major injuries going into the programme
• Have a coachable attitude
• Be fully committed and understand that 100% full attendance is required
• Be willing to forgo most other personal or professional commitments for the duration of the programme

RECOMMENDED BOOKS
Asana, Pranayama, Mudra and Bandha by Swami Satyananda Saraswati
Practical Yoga Psychology by Dr Rishi Vivekananda
Four Chapters on freedom by Swami Satyananda
Perennial Psychology of Bhagavad Gita by Swami Rama
Meditation from the Tantras by Swami Satyananda
Yoga Darshan by Swami Niranjanananda Saraswati
Yoga Nidra by Swami Satyananda Saraswati
Photos and videos may be taken, solely for PURE marketing purposes.
Event Language
English
Applications
Exclusive Price: Applications to be sent on or before 15 August 2023.
Regular Price: Applications to be sent starting 16 August 2023.
Refunds/Cancellations
No refund or credit will be given for cancellations starting 16 August 2023.
All refunds are subject to a 10% processing fee that will be deducted from your refund.
All applications for refund (medical & emergency reasons) must be made within 3 days after the event finishes.
Special offer from nood food
10% off all nood food items or $5 off for all nood cold-pressed juices for all yoga event registrants on dates of the workshop.
Special offer from KURIOS
15% off all KURIOS regular-priced products for all yoga event registrants on dates of the workshop.
To register, please contact any PURE Yoga studio or see reception. 
Kapil began his spiritual journey at the age of 14, with an interest to understand and control the mind. As he started experimenting with different techniques of controlling and relaxing the mind, his interest in meditation grew. This interest made him seek out books and his first spiritual readings included books by J. Krishnamurthi and Osho. Considering them his first teachers, Kapil began to practise the teachings of Krishnamurthi and Osho. As his practice grew so did his experience and this made the practice of meditation an integral part of his life.
Kapil completed his formal education in Hotel Management and started working in Hotel Sales. It was during this time that he took a decision to quit a rewarding career in Hotel Management and follow his main interest and passion and systematically study the workings of the human mind and meditation. Kapil completed a Master's in Yoga Psychology with a Gold Medal from the Bihar School of Yoga Munger under the guidance of Paramhamsa Swami Niranjananda Saraswati and other senior monks and teachers. It was there that he received his spiritual name Kapilmurti and was initiated into Karma Sanyas by Paramhamsa Swami Niranjananda Saraswati.
Kapil started teaching Yoga in 2001 in India. In 2010, Kapil joined PURE Yoga and is currently working as a Senior Yoga Instructor. Kapil draws from the timeless teachings of the Yoga Sutras and the Bhagavad Gita and brings out the psychological relevance of Yoga. When he teaches asanas, Kapil emphasises the universal principles of alignment with an awareness of the breath to access the deeper dimensions of asana practice. His classes are filled with enthusiasm, energy and quiet moments of insight cultivation with a constant remembrance of the ultimate aim of Yoga.
QUALIFICATIONS & CERTIFICATIONS
Gold medallist, Topper – Yoga University, Bihar Yoga Bharati, Bihar, India
Master's degree in Yoga Psychology
Graduated in Hospitality Management from the Robert Gordon University, Aberdeen, UK
Graduated in Commerce from the Calcutta University, Calcutta, West Bengal, India
*Please refer here for the full terms & conditions