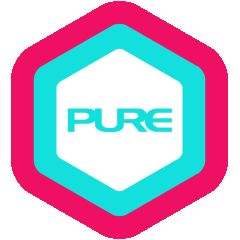 Workshops
Flexibility in Strength: Elevate Your Practice with April Lu
Elevate Your Practice with April Lu
In this workshop, you will be guided to work on combining strength and flexibility. Without strength, flexibility can be unstable and dangerous; without flexibility, strength creates stiffness. You will learn how to work the body intelligently: preparation, breathing methods, coming out of the posture, as well as counter poses.

This workshop provides students with the necessary skills and techniques to deepen their practice. Suitable for intermediate to advanced practitioners.

Key focuses:
Simple anatomy knowledge

Pose breakdown

Finding strength in flexibility

Deepen existing practice
Suitable for intermediate and advanced practitioners with adequate and regular basic yoga practice.
Session 1: Backbends
Saturday, 9:00am-12:00pm

Warm up the body by opening the shoulders and the front of the body by twisting. Learn to deepen the poses through working on appropriate strength levels as well as to practise safely. 

Examples of poses to be covered: Low Lunge (Anjaneyasana), Dancer Pose (Natarajasana), King Cobra Pose (Raja Bhujangasana), Camel Pose (Ustrasana), Locust Pose (Salabhasana), Bow Pose (Dhanurasana), Wheel Pose (Urdhva Dhanurasana) and relevant variations.
Session 2: Forward folds
Saturday, 1:00pm-4:00pm

Forward folds stretch the lower back, as well as the back of the legs. It is a counter pose for backbends. Strength in forward folds allows us to perform poses such as standing balancing and arm balancing. 

Examples of poses to be covered: Standing Split (Urdhva Prasarita Eka Padasana), Bird of Paradise (Svarga Dvijasana), Tortoise Pose (Kurmasana) and Firefly Pose (Tittibhasana).
Session 3: Hip openers
Sunday, 9:00am-12:00pm

Enhance hip flexibility and mobility to create a greater range of motion. Hip openers require a lot of patience and some technique.

Examples of poses to be covered: Compass Pose (Surya Yantrasana), Yogi Staff Pose (Yoga Dandasana), Leg-Behind-Head (Eka Pada Sirsasana) and Middle Split (Samakonasana).
Session 4: Inversions
Sunday, 1:00pm-4:00pm

Inversions require strength and courage and are fun! Adding some flexibility into it not only spices up the practice, but you may also be able to find some balance.

Examples of poses to be covered: Feathered Peacock Pose (Pincha Maryurasana), Scorpion Pose (Vrischikasana) and Chin Stand (Ganda Bherundasana).  
Full Workshop
Early-Bird Price (20% Discount): S$400
Regular Price: S$500

2-Session Package (Any 2 sessions)
S$300


*Early-Bird is valid until 5th May 2023.
*Photos and videos may be taken, solely for PURE marketing purposes. 

Application Pricing· Early-Bird Price: Applications to be sent in on or before 5 May 2023· Regular Price: Applications to be sent starting 6 May 2023

Refunds/Cancellation· No refund or credit will be given for cancellations starting 6 May 2023
· All refunds are subject to a 10% processing fee that will be deducted from your refund.
*If there is any discrepancy between the printed and web versions, the web version shall prevail.
*Please refer here for the full terms & conditions