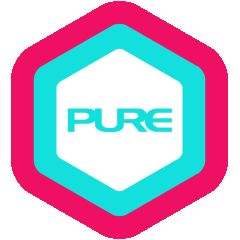 Retreats
Ayurveda Therapeutic Restoration Retreat with Prabir Karmakar
Somatheeram Ayurveda Village, Kerala, India, 8-13 October
Reconnect with the abundance of nature. Ayurvedic massages, organic food and the restoring power of yoga will help to rejuvenate your body, mind and soul.
1. Practise yoga in the lap of nature and discover your true self
2. Explore the variety of organic food customised for you according to your vata, pitta and kapha
3. Away from worldly chaos, experience the relaxing luxury of Ayurvedic massages and their benefits for your body
4. Ayurvedic treatment
5. A day tour through Kerala's culture and beautiful temples
Join Prabir for a therapeutic experience beyond imagination. Be around people with the same passion and dedication and when you leave, it will be with your rejuvenated self.
The yoga clause and programme at Somatheeram Ayurveda Village (the "Resort") are organised by Pure (Travel) Limited ("Pure"), and all travel arrangements, reservations ticketing, package payments are made for and on your behalf by Excella Travel (HK) Limited (Agent License No. 351074) ("Excella Travel").
Somatheeram – World's First Ayurveda Village with a Resort Ambience
Somatheeram welcomes you to the world of authentic and traditional Ayurveda. This award-winning Ayurveda hospital is set in a tropical garden and prime beachfront location in South India. Here you can benefit from traditional Ayurvedic therapy as well as yoga in a blissfully peaceful environment. Somatheeram is the world's first Ayurveda hospital set in a resort ambience providing Ayurveda treatments and programmes for people and patients from all over the world. It is located at Chowara Beach with over 15 acres of greenery all around on a hillock 9km south of the famous Kovalam Beach, Trivandrum, Kerala, India.
Garden Cottages
Single or Double/Twin or Triple Occupancy
Garden Cottages are independent cottages with a beautiful garden view and are built with natural materials of mud and bricks. All accommodation is double/twin bed, replete with a bedroom and attached bathroom with hot and cold water facilities. They are properly ventilated and equipped with a fan and mosquito nets.
All programmes (asanas, pranayama, meditation, chanting, mindfulness techniques, and inner work) are essentially about nurturing your mind, body and spirit. We aim to create an unforgettable experience that will inspire change from within to transform you into the best you.

5 nights/6 days
Day 1: 8 October
Airport transfer service is required
Arrival at resort: Traditional welcome and welcome drink
Consultation/check-up with doctors, be prescribed a full schedule for Ayurveda treatment
Follow treatment as per schedule
Relax, visit the beach and swim with soothing waves or enjoy swimming pool
5:00pm: Evening yoga
7:00pm: Dinner + various cultural programmes or diverse and indigenous art forms of Kerala

Day 2: 9 October
7:00am: Morning meditation followed by yoga practice
9:00am: Breakfast
11:00am: Treatment as per schedule
1:00pm: Lunch
Enjoy beach or pool time
5:00pm: Evening yoga
7:00pm: Dinner with cultural programmes

Day 3: 10 October
7:00am: Morning meditation followed by yoga practice
9:00am: Breakfast
11:00am: Treatment as per schedule
1:00pm: Lunch
Enjoy sunny beach time
5:00pm: Evening yoga
7:00pm: Dinner with cultural programmes

Day 4: 11 October
7:00am: Morning meditation followed by yoga practice
9:00am: Breakfast
11:00am: Treatment as per schedule
1:00pm: Lunch
Relax, beach, swimming activities, enjoy the green environment of the resort or visit Somatheeram or the resort will organise a talk on Ayurveda by renowned Ayurveda doctors
5:00pm: Evening yoga
7:00pm: Dinner with cultural programmes

Day 5: 12 October
7:00am: Morning meditation followed by yoga practice
9:00am: Breakfast
10:00am: Optional half-day tour to Kerala's famous temples & back waters
7:00pm: Dinner with cultural programmes

Day 6: 13 October
7:00am: Morning meditation followed by yoga practice
9:00am: Breakfast

• Optional activities not included in package
Inclusive of:
- 5 nights' full-board accommodation, taxes and service charges
- Daily 90-minute to 2-hour Ayurveda Rejuvenation Therapy that includes body massage with medicated oil and cream by two masseurs, internal rejuvenation medicines, and medicated steam bath
- Round-trip airport resort transfer
- All yoga fees
PACKAGE PRICES WITHOUT AIRFARE:
All prices below are per person for 8-13 October (5 nights/6 days)
Room Category

Early-Bird (ends 31 August)

Regular Price

Garden Cottages

Single Occupancy

Double Occupancy

Triple Occupancy

HK$19,260

HK$15,570

HK$13,950

HK$21,400

HK$17,300

HK$15,500
*Please refer here for the full terms & conditions