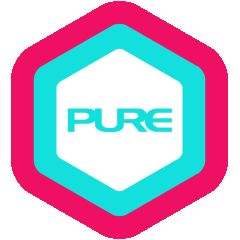 Retreats
Dynamic Harmony with Diptom Bose
16-22 September Delhi, Agra & Pink City Jaipur, North India
Rejuvenate your body and mind with the Golden Triangle Yoga Retreat.
The concept of this yoga retreat is that you can take a break from your daily life routine, enjoy the new culture and take your mind to the most historic places. This allows you to have some time to yourself and reconnect the innermost part of you to a beautiful country with a gorgeous lifestyle.
The yoga clause and programme at ITC Maurya Delhi, ITC Mughal Agra, ITC Rajputana (the "Resort") are organised by Pure (Travel) Limited ("Pure"), and all travel arrangements, reservations ticketing, package payments are made for and on your behalf by Excella Travel (HK) Limited (Agent License No. 351074) ("Excella Travel").
ITC Maurya Delhi
A Tribute to the Golden Age of the Mauryan Dynasty. A landmark in itself, ITC Maurya has been acknowledged as the preferred residence of visiting heads of state and global icons for over 40 years and epitomises the luxury hotel experience in New Delhi.
An imposing structure of timeless luxury and inspiring architecture, the hotel rises in steps echoing the design of a Buddhist stupa.
www.itchotels.com/in/en/itcmaurya-new-delhi
ITC Mughal Agra
An Expression of Grandeur of the Great Mughal Dynasty. Sprawled over 93,077 square meters of Mughal-style gardens, with the characteristic use of water channels, fruit trees, flowers and shaded walkways, the resort is a fitting tribute to the great Mughal builders of the past.
www.itchotels.com/in/en/itcmughal-agra
ITC Rajputana
Celebrating the Spirit of Rajasthan. Inspired by the imposing architecture of Rajasthan's traditional havelis and located in the heart of the city, ITC Rajputana invites its guests to immerse in the romance and majesty of the royal era. The elegant red brick exterior encompasses a central atrium around which the various levels rise gracefully. Long corridors, secluded courtyards and the tinkle of fountains recall times long past. Infused with this style is the modern uncluttered look and feel – a combination that makes the hotel a truly distinguished host in Jaipur.
6 nights/7 days: 16-22 September (Saturday-Friday)
Tentative Schedule
Day 1 (16 September)
Arrival and check in to ITC Maurya Delhi
Day 2 (17 September)
8:00am Morning yoga practice
9:30am Breakfast
12:00pm Sightseeing tour in New Delhi (Qutub Minar, Lotus temple, Akshar Dham Temple)
7:30pm Dinner
8:45pm Meditation practice
Day 3 (18 September)
7:00am Morning yoga practice
8:30am Breakfast
10:00am Travel from Delhi to Agra and check in to ITC Mughal Agra
3:30pm Day trip to Agra Fort
6:30pm Meditation practice
7:30pm Dinner
Day 4 (19 September)
7:30am Morning yoga practice
9:00am Breakfast
10:30am Tour to one of the Seven Wonders of the World, the Taj Mahal
7:00pm Yoga nidra
7:30pm Dinner
Day 5 (20 September)
7:00am Morning yoga practice
8:30am Breakfast
10:00am Travel to Jaipur and check in to ITC Rajputana
6:30pm Evening pranayama practice
7:30pm Special Rajasthani dinner at Chowki Dani
Day 6 (21 September)
7:00am Morning yoga practice
8:30am Breakfast
10:30am Visit to Jaipur
7:30pm Dinner
8:30pm Yoga nidra

Day 7 (22 September)
7:30am Morning yoga practice
9:00am Breakfast
12:30pm Check out
Happy departure to Delhi and transfer to airport for Hong Kong
Inclusive of:
- 6 nights' half-board accommodation, taxes and service charges
- Round-trip airport-resort transfer
- Day tours with English-speaking tour guide
- Two litres of water daily
- All yoga fees
PACKAGE PRICES WITHOUT AIRFARE:

All prices below are per person for 16-22 September (6 nights/7 days)

Room Category

Early-Bird (ends 31 July)

Regular Price

Single Occupancy

Twin Occupancy

HK$22,500

HK$18,000

HK$25,000

HK$20,000
Photos and videos may be taken, solely for PURE marketing purposes.
Early-Bird 10% Discount:
· Last day for Early-Bird Discount is 31 July 2023.
Refunds/Cancellations:
· No refund or credit will be issued for cancellations starting 1 August 2023.
· A 15% administration fee on the package price applies to all refunds or cancellations.
Minimum Number of Students:
This programme requires a minimum of 10 students.
We advise participants to book flights after the minimum number has been met.
Visa Entry & Requirements:
· Please comply with all visa and health requirements of India.
· PURE is not liable for any illnesses, delays or costs resulting from your failure to meet these requirements.
· Please ensure that your passport is valid for at least 6 months from the day you arrive in India.
· Travel visas are required for Hong Kong nationals. For all others and more information, please visit: https://www.cgihk.gov.in/page/visa-information/
· For information on eVisa, please visit: https://www.india-visa-online.org/indian-e-visa-eligibility/hong-kong-citizens
· Kindly check the most updated safety measures in place in response to the COVID-19 pandemic for international arrivals.
Travel Insurance:
· Travel insurance is not included in the package, therefore we highly urge you to arrange your own travel insurance.
Contact & Enquiries:
· For enquiries or more information, please email retreats@pure-yoga.com
*Please refer here for the full terms & conditions