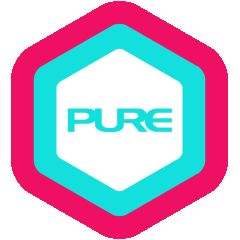 Continuing Education
Alignment Matters: A 30-Hour Continuing Education Training with Sandy Shum
Alignment focuses on how to position our bodies to achieve the full benefit of a yoga pose without discomfort or risk of injuries.

Proper alignment ensures a pose is done safely. This creates optimal stability; minimising wear and tear on the joints and enabling efficient movement. The objective of this CET is to cultivate awareness of the participants to feel the poses, knowing when to use help and to accept that assistance
In this training, students will:
a) Gain a deeper understanding of the anatomical perspective of asanas
b) Experience the sensation of proper alignment and practise with ease in
(i) standing
(ii) forward bends
(iii) backward bends
(iv) balancing
(v) seated
(vi) spinal twists
(vii) inversion poses
(c) Appreciate the benefits of alignment-based assists for a deeper embodiment of various asanas
(d) Apply thoughtful hands-on adjustments to enhance the feeling of the asanas without the danger and potential for injury in assisting

This training is suitable for teachers furthering their studies and experienced practitioners seeking advancement and improvement in their asana practice.

23, 24, & 30 Sep & 1 Oct 2023
Saturday & Sunday
9:00am-5:30pm
Full Course
Early-Bird Price - 20% discount: S$844
Regular Price: S$1,055
Terms & Conditions
Photos and videos may be taken, solely for PURE marketing purposes.

Applications
Early-Bird Price: Applications to be sent in on or before 23 Aug 2023.
Regular Price: Applications to be sent in starting from 24 Aug 2023.

Refunds/Cancellation
· No refund or credit will be given for cancellations starting 23 Aug 2023.
· All refunds are subject to a 10% processing fee that will be deducted from your refund.
*Please refer here for the full terms & conditions